The third, and final day, of my brother's wedding was the real party. This is the day that the guest doubled in size and we were really able to dress up.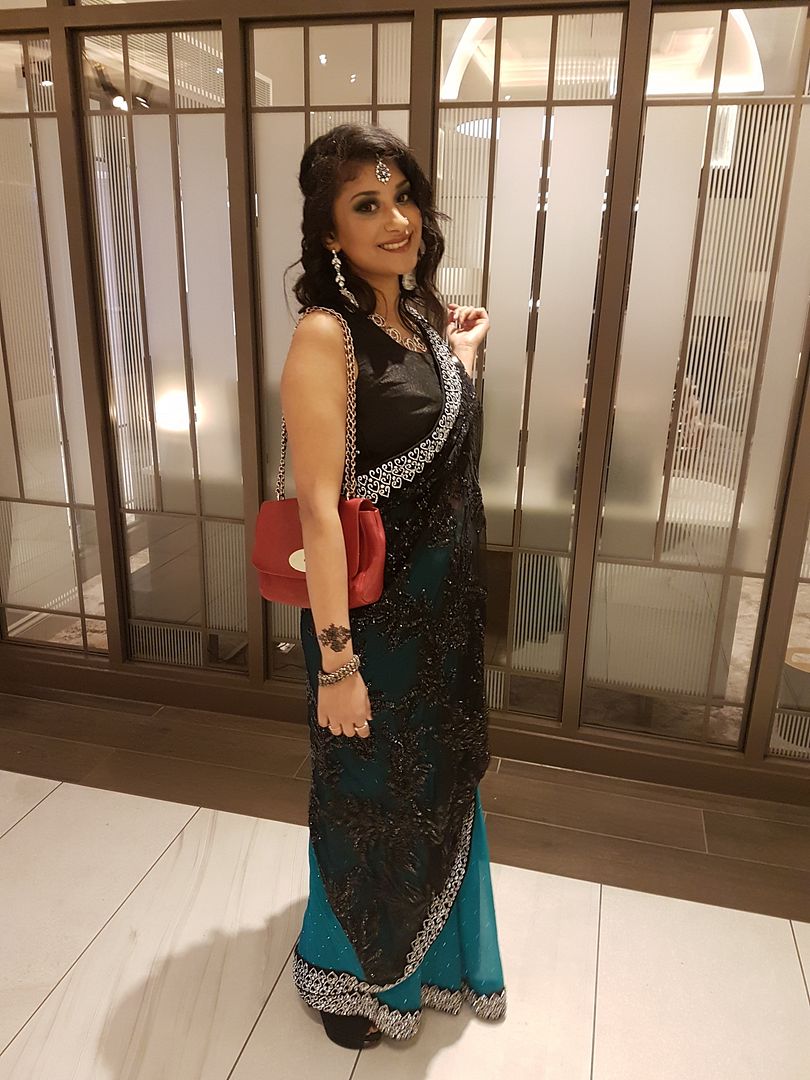 Believe it or not, this was my first time wearing a sari. It was not easy! My mum got it sewn up so it was easier to wear, but there was still a lot of wrapping and pinning up to do. Apart from not being able to walk on stairs, wearing a sari was a lot easier than I thought it'd be actually.
And I am super excited to wear this one over and over again. I loved the green, black and silver mix of colours. I made sure that my matching jewellery was black or silver so that the whole look matched.
And a close up of the hair and make up. Again. I used
Reyamore
, and she once again did a fantastic job. The make up matched everything else really well and gave me an added air of elegance.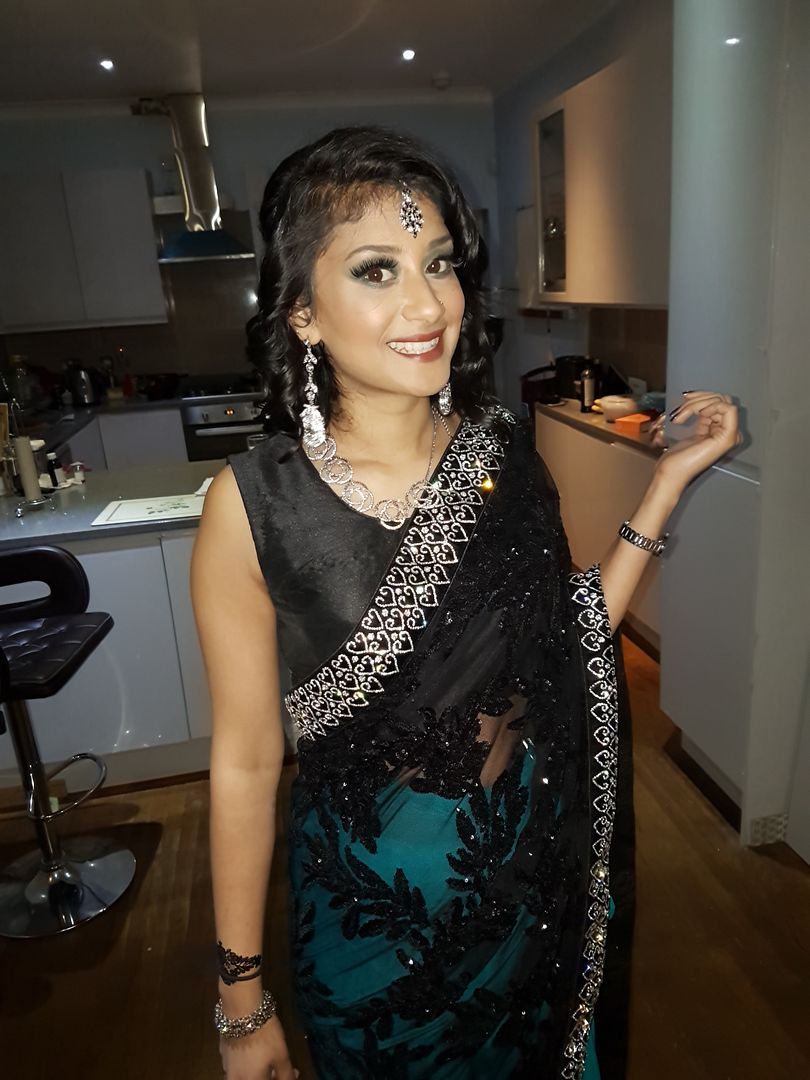 Sherin xx