I actually had some plans for NYE this year, unlike previous years - a nice tame house party, followed by a walk to Primrose Hill so we could see all the fireworks.
Unfortunately British Airways had other plans - where I spent most of NYE at an airport in the Alps, unable to make it home on time.
A shame as I had the perfect outfit for the evening too. A nice sparkly top, with some cool ankle boots.
Wearing
Top: Oasis
Jeans: Pull and Bear
Shoes - Brantano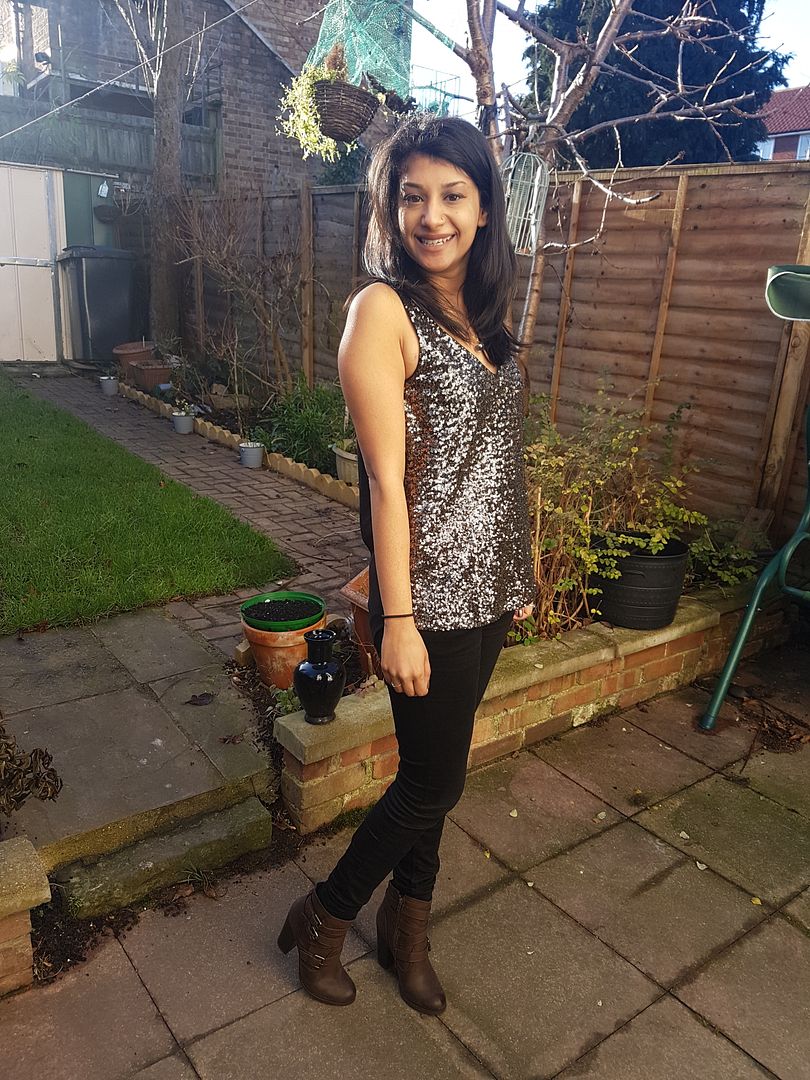 I bought this top for a Christmas party last year and I haven't worn it as much as I would like. I need far more special occasions during the year to wear it. Possibly my birthday?
Oh and the boots are a new favourite of mine. As we know,
ankle boots
are my essential shoes for all seasons, especially the winter. And these are just the most perfect. Most of my boots are black so it's nice to have a brown pair thrown in the mix, and the block heel is the perfect height - not too high, but high enough so I can reach the railing on public transport on my way to work.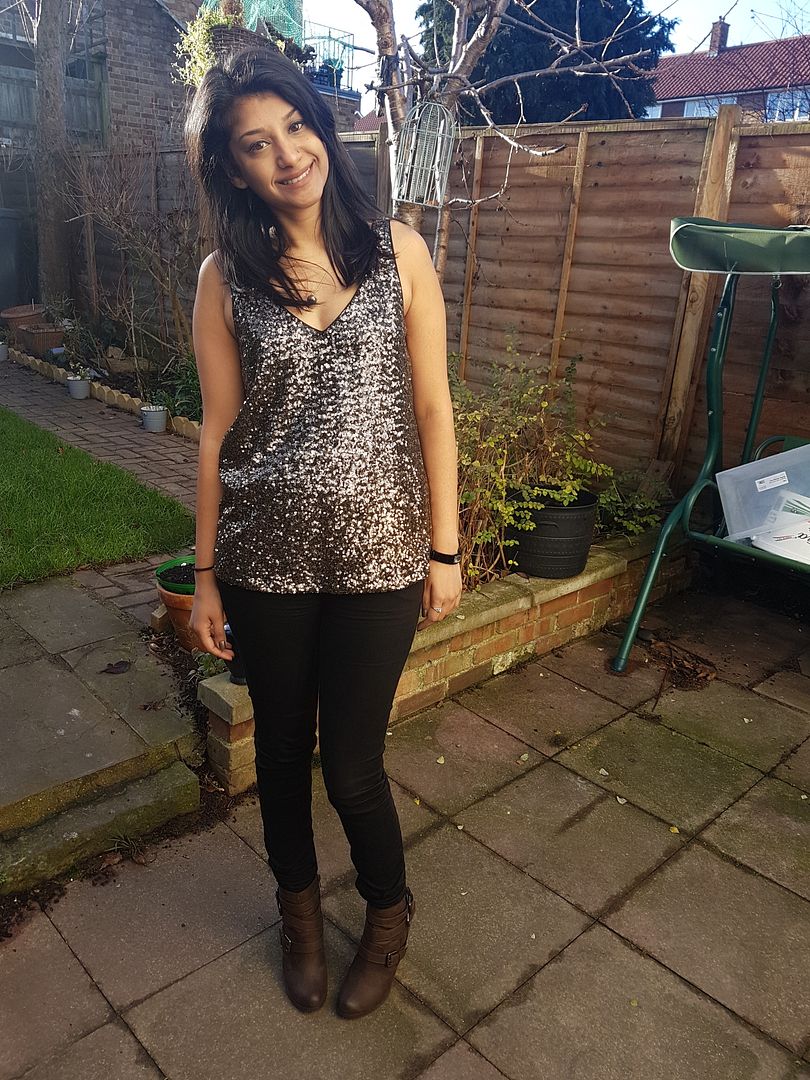 The shoes are from Brantano and I love them. Super stylish and super comfortable.
Sherin xx