It really has been super cold recently. The last week especially, in London, was particularly freezing, to the point where I had to wear my ski thermals underneath my work outfits.
Lucky for me, fur lined shoes are keeping my feet super warm and my new pair from
Ozalia Australia
are keeping me going.
Wearing:
Top - Topshop
Jeans - Dorothy Perkins
Shoes - Ozalia Australia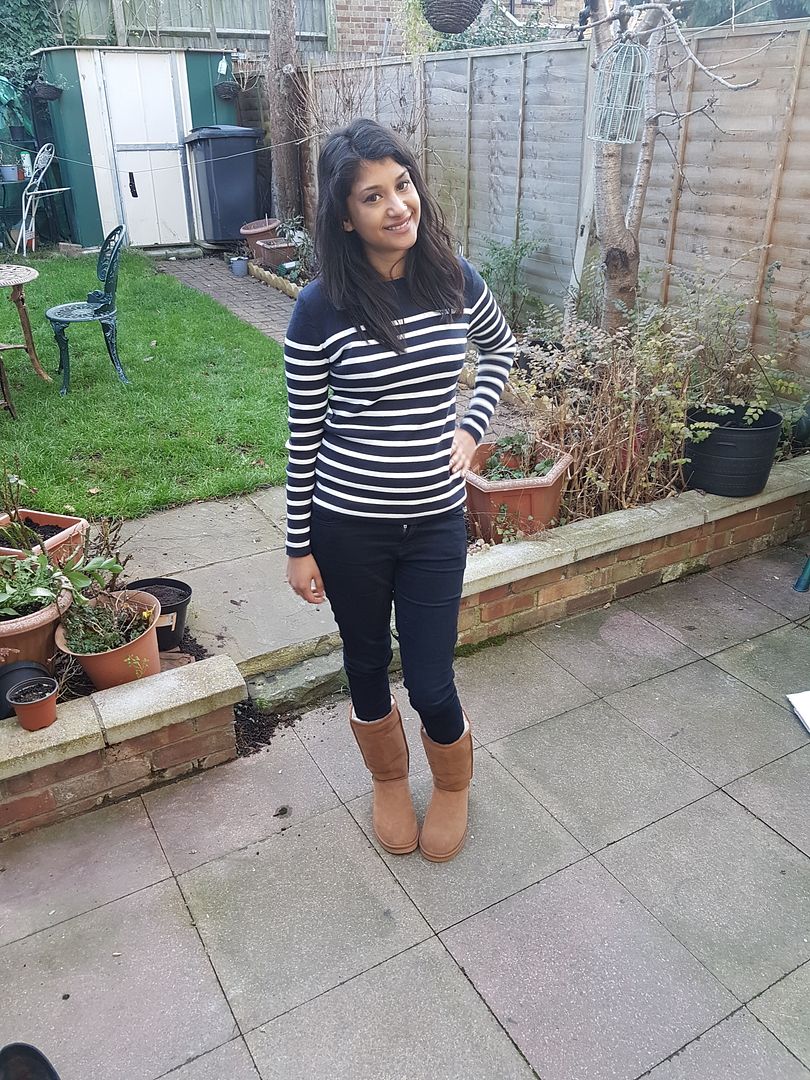 I am such a sucker for fur lined boots - they are such an essential in the winter, especially these London winter's. I just can't get over how warm these kept my feet while I've been lounging around the last few days. In fact, these ones are lined with a special fleece that make these are warmest fur lined boots around - Ozalia Australia boots even come with the Ozalia 'Warmest Boot Guarantee'. So if these aren't the warmest sheepskin boots you've tried, you can get your money back.
They are super comfortable as well as being good quality. I've been wearing them around and the fur and general feeling of the boots are just great. Not to mention they are a lot more affordable than some of the other similar shoes in the market.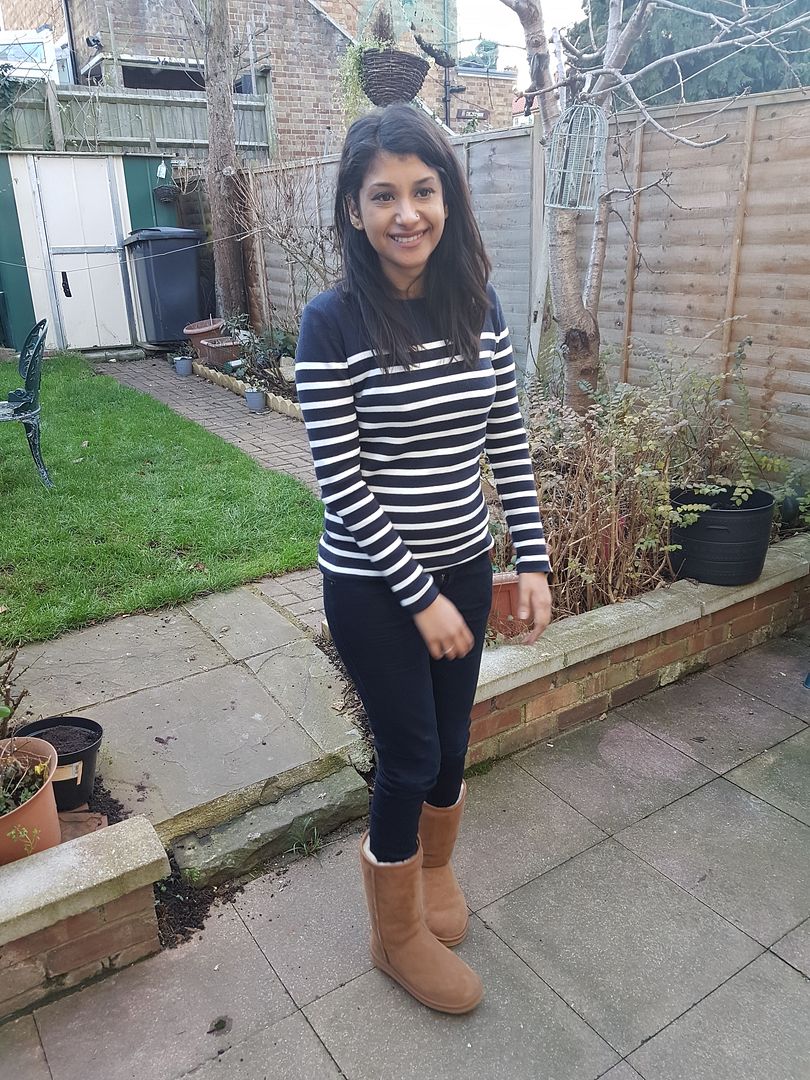 As you can see, it was a bit of a wet day when I wore them. These boots are actually equipped with Water and Stain Resistant Technology, so your feet will stay dry no matter how wet it is.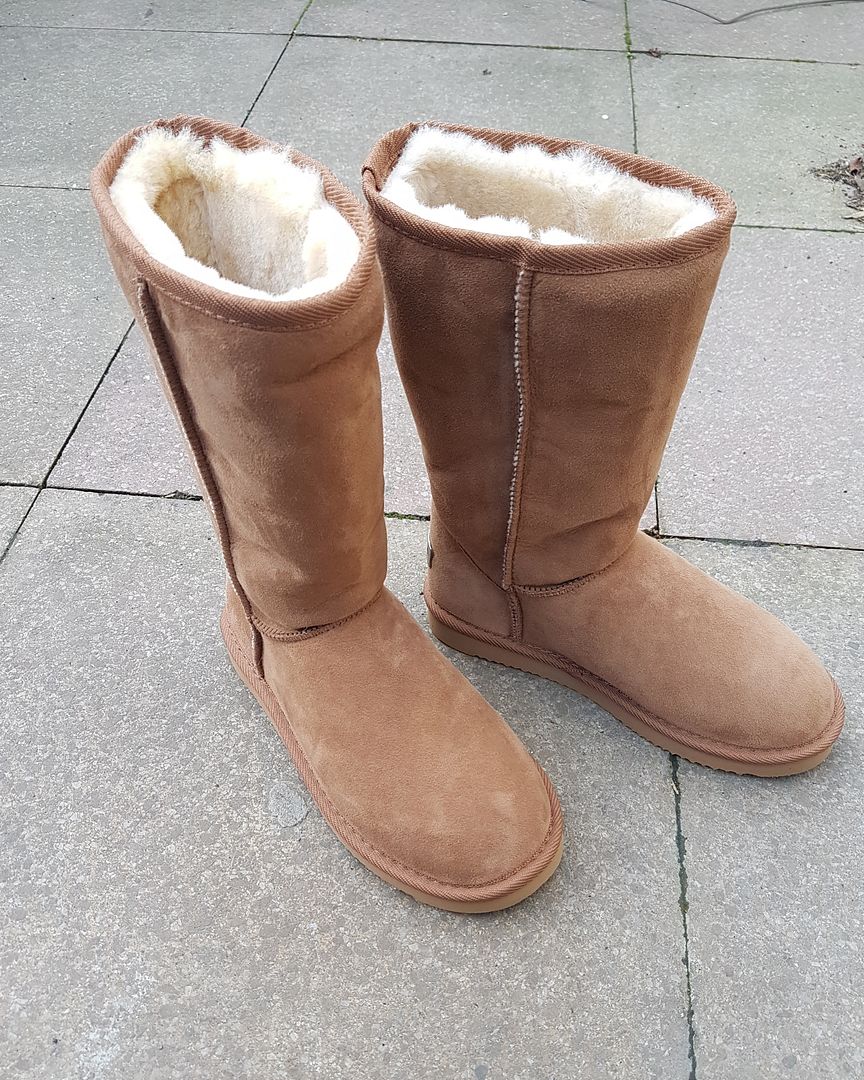 How are you keeping warm?
Sherin xx