The last of my summer holiday's was a few weeks ago. We spent a lovely week in the sunny South of France, just walking along beaches and exploring the beautiful Basque towns around.
Wearing:
T-Shirt - Hollister
Shorts - ASOS
Bag - Mulberry
Day 1 was spent just relaxing around Biarritz, soaking up the sun and generally being really chilled. That top is one of my favourites. It's got a cool fashiony print at the front and is open at the back - perfect for summer. However, I did manage to spill chocolate ice cream down the front and no amount of washing is getting it any cleaner. Any tips on how to remove chocolate are more that welcome.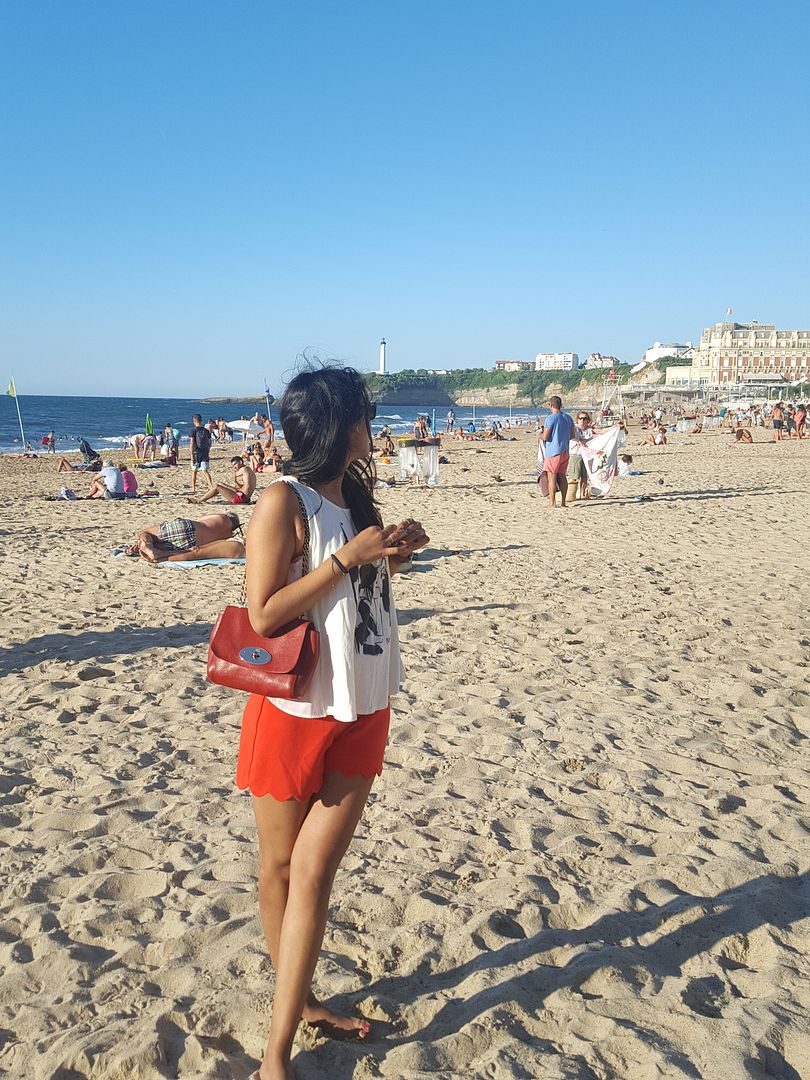 The Biarritz sunsets were the actual best. We spent every day finding a good spot for the sunset, and I just couldn't believe how beautiful the golden light was.
Sherin xx