As you might have spotted, I was in Istanbul recently. I was there during the political instability and there was a really rough night involved but, before that, the holiday was amazing.
Wearing:
Top - Pull and Bear
Shorts - Mango
Shoes - Oasis
Scarf - Accessorize
I've been to Istanbul before - years ago - so it was nice to re familiarise myself with the city and re discover all the sites.
Day one involved a lot of walking and these low heels were pretty comfortable to walk around in.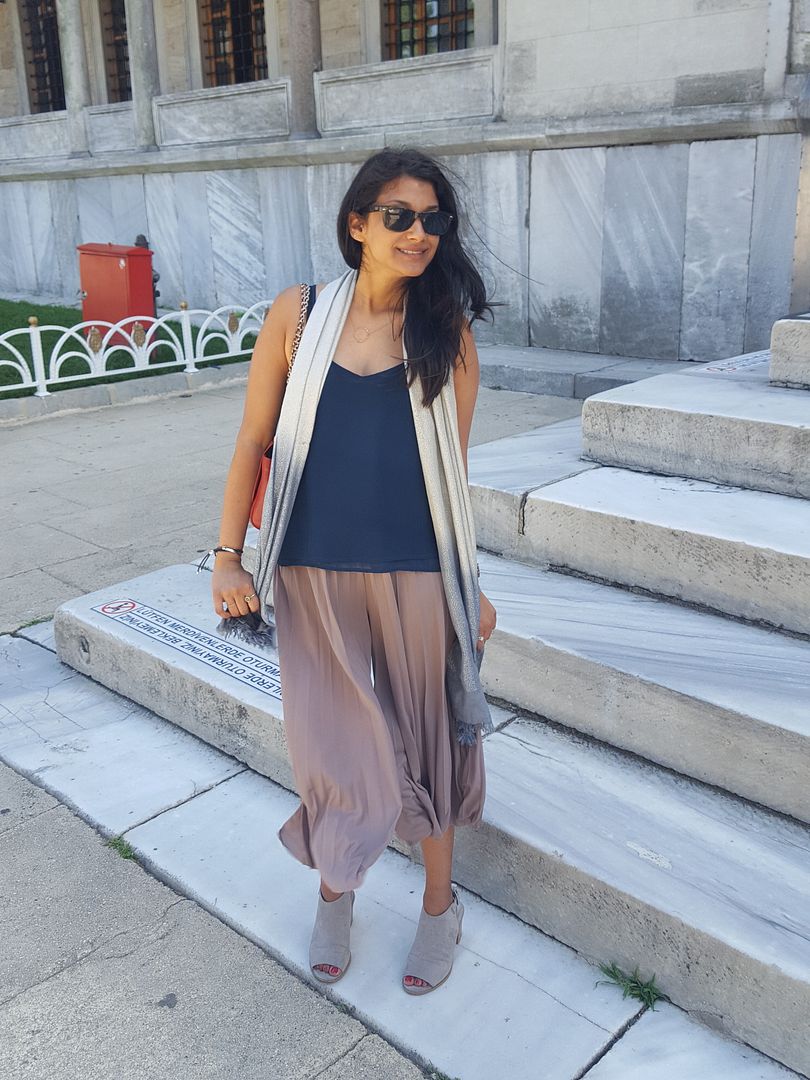 It was super hot. But because it's a very traditional country, I decided it would be best to be slightly more conservatively dressed. That is not actually a skirt - they're actually long baggy shorts. I got them on a whim and thought they were super cute. I struggled to style them originally, but though they worked well with that top.
Sherin xx