It's the end of June and I'm sitting here looking out my window at the rain that hasn't stopped in days. It's times like this that really makes me feel like summer isn't going to come.
I do have a few summer holidays planned though so I'm thinking of all the
pretty summer sandals
that I get to wear. I've been in boots and socks since about September last year, so can't wait to get some fresh air on my feet and legs.
Here are some top contenders for summer sandals - admittedly, I may have accidentally bought more than a few on this list...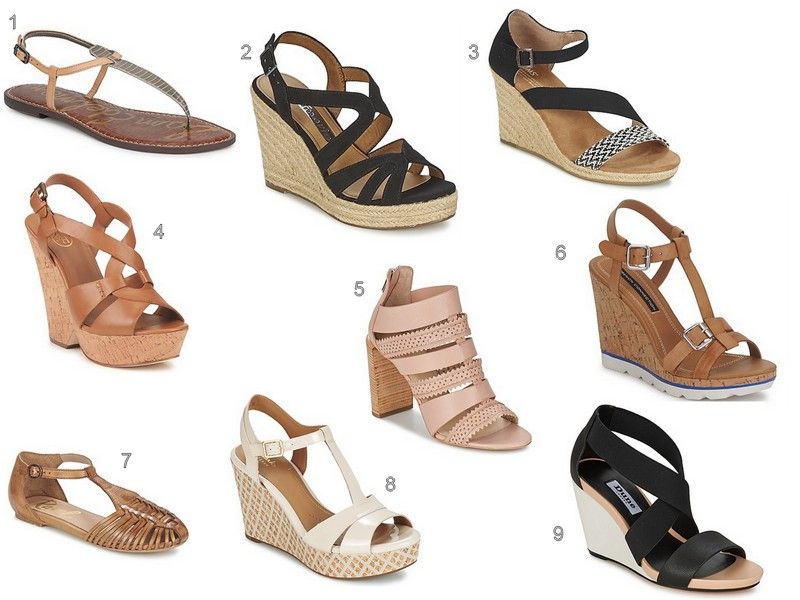 1. Sam Edelman - Perfect for a beach trip
2. Tamaris - I have these in another colour and are already in my suitcase for my next break
3. Toms - I love that Toms have branched out and become a lot more fashion forward
4. ASH - aren't these a beaut?
5. See by Chloe - I have so much love for these. I might break the bank and get them
6. French Connection - They look so glam!
7. Ravel - Because you can't go wrong with some comfy flats
8. Clarks - You can't beat the comfort of Clarks
9. Dune - These are perfect for a summer's night out
Sherin xx