The sun has been peaking through a lot more these last few weeks and we've been able to go out a bit more bare legged, albeit for just a few hours every few days.
I really like the TU dress. It's a beautiful colour and it's a dress that can be worn to a lot of different occasions. I can see myself wearing it to work, picnics in the park and even to various family events. I do have a lot planned this summer, from holidays to outdoor live gigs so this will hopefully get a lot of wear over the next few months.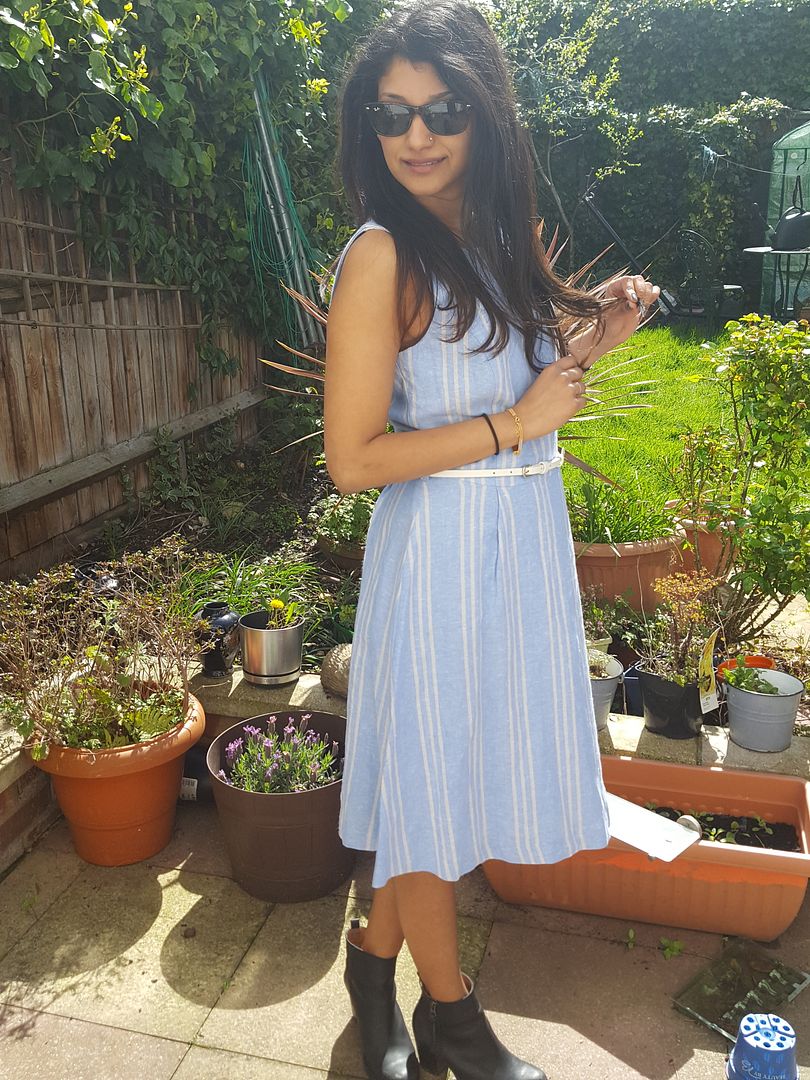 My feet are still a bot cold though, hence why I'm still in fairly warm boots. I've been wearing these constantly over the last month but I'm excited to start wearing some summery sandals.
Sherin xx