I had all these grand plans on how I was going to spend my 4 days off, but when the rain started pouring, I was left hanging out at home, eating loads of Easter eggs, and watching a fair share of TV.
I also had time to actually sit down, give myself a manicure and read a magazine.
I love a bit of nude polish - it's one of my favourite nail colours to wear. I like that this one is slightly darker than the usual nude as well.
And there's a copy of French Vogue in the background. I definitely over estimated my ability to read it but I need all the practice I can get ahead of a planned trip to France in the summer.
I did manage to leave the house, only to rule the Iron Throne. My fellow Game of Thrones fans will appreciate the below.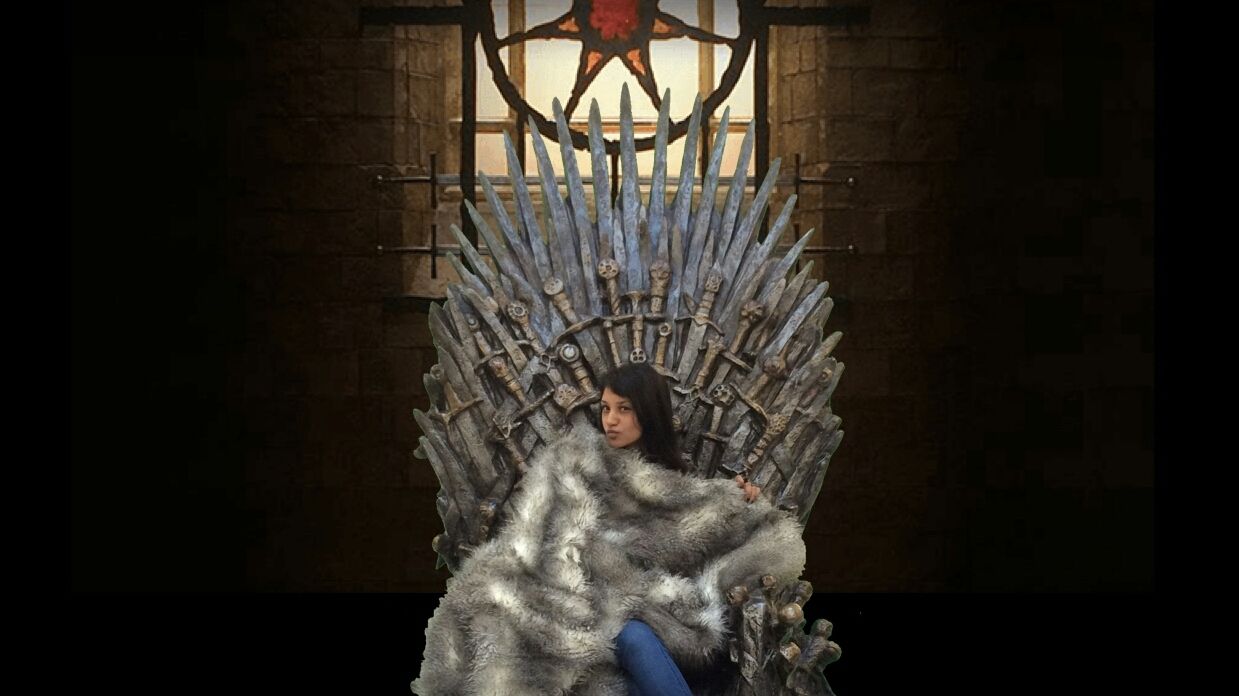 What did you do over the Easter break?
Sherin xx