I've just gotten back from an absolutely incredible weekend in Bruges. It's one of the cutest places I've ever visited, with cobbled floors, beautiful architecture and horse drawn carriages as a mode of transport.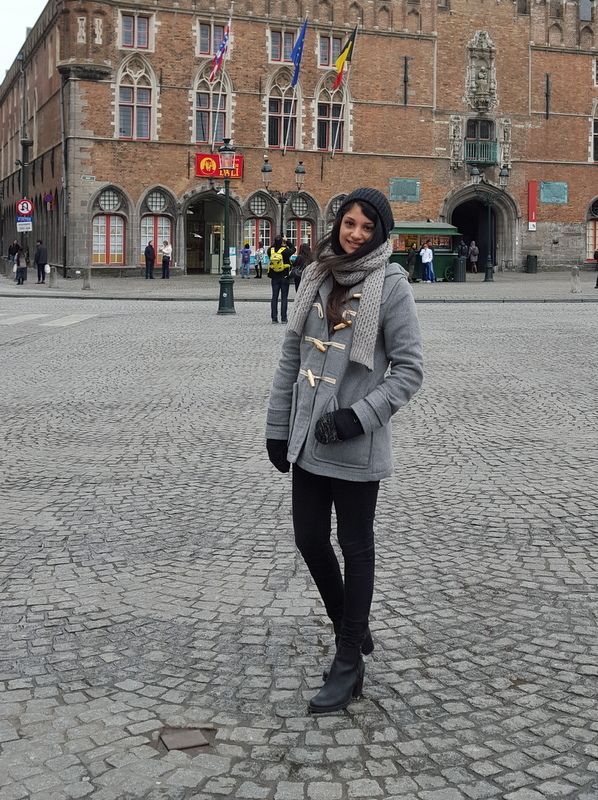 Wearing:
Coat: Gap
Jeans: Gap
Shoes: via Spartoo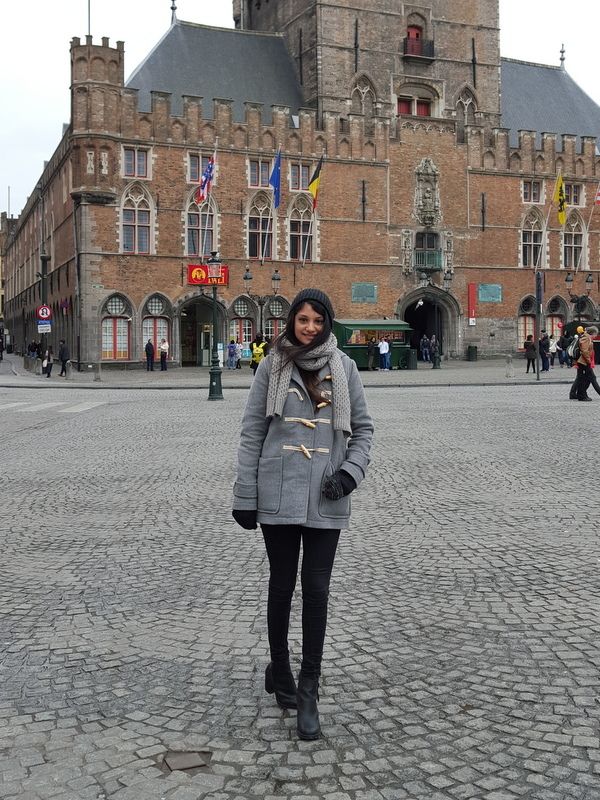 It was cold, as we thought it would be, but luckily it was manageable, with no wind or rain. But it still meant I had to bundle up warm while walking around the town.
In terms of things to do, we had massive help from
Katy
from when she went to Bruges (the Torture Museum was epic). We spent most of the first day walking around the city, discovering pretty buildings, wandering through the canals and eating.
Then we headed to the Belfort Tower, where we climbed the 366 stairs to the top. My word: this was a massive mission. I got to the top and was completely out of breath!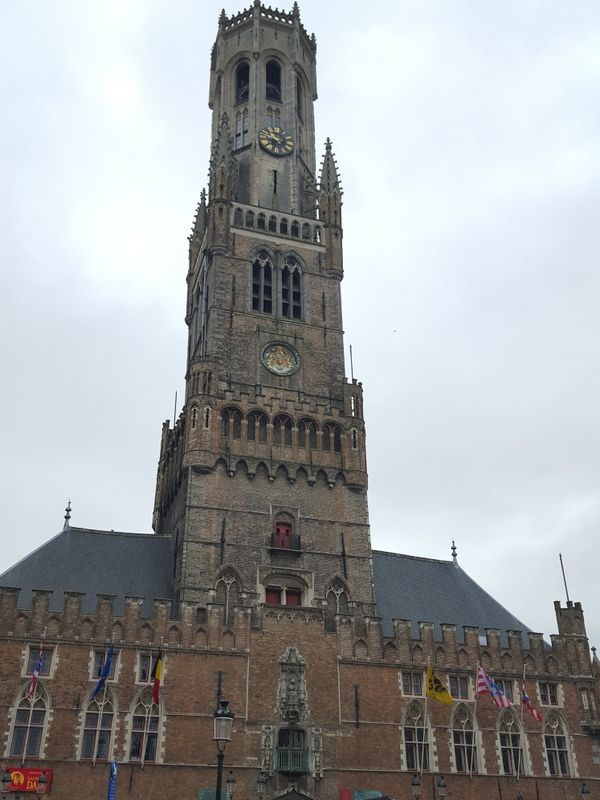 Then I felt like I needed a treat after all that hard work, so had these beautiful Belgian waffles.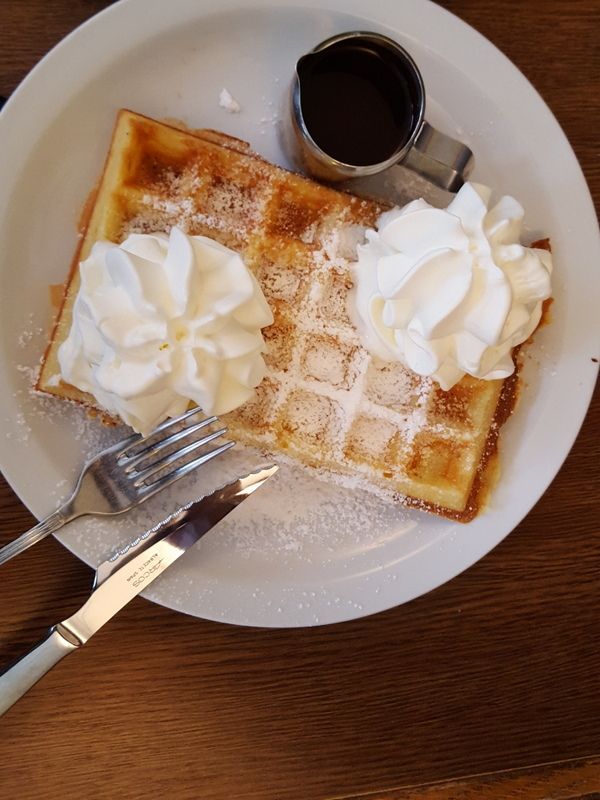 Have you been to Bruges? Any other small European city you recommend? I'm already planning my next adventure.
Sherin xx