For me, Spring is all about fresh face make up and being all natural. My skin really suffered this winter with the heating systems, so I'm looking forward to my skin clearing up as the warmer weather comes closer.
I stick to as little make up as possible in the warmer months, to avoid looking caked or having it melt off. I mean, you're make up can't melt off if you're not wearing any.
So what's on my spring/summer beauty wishlist? Not that much!!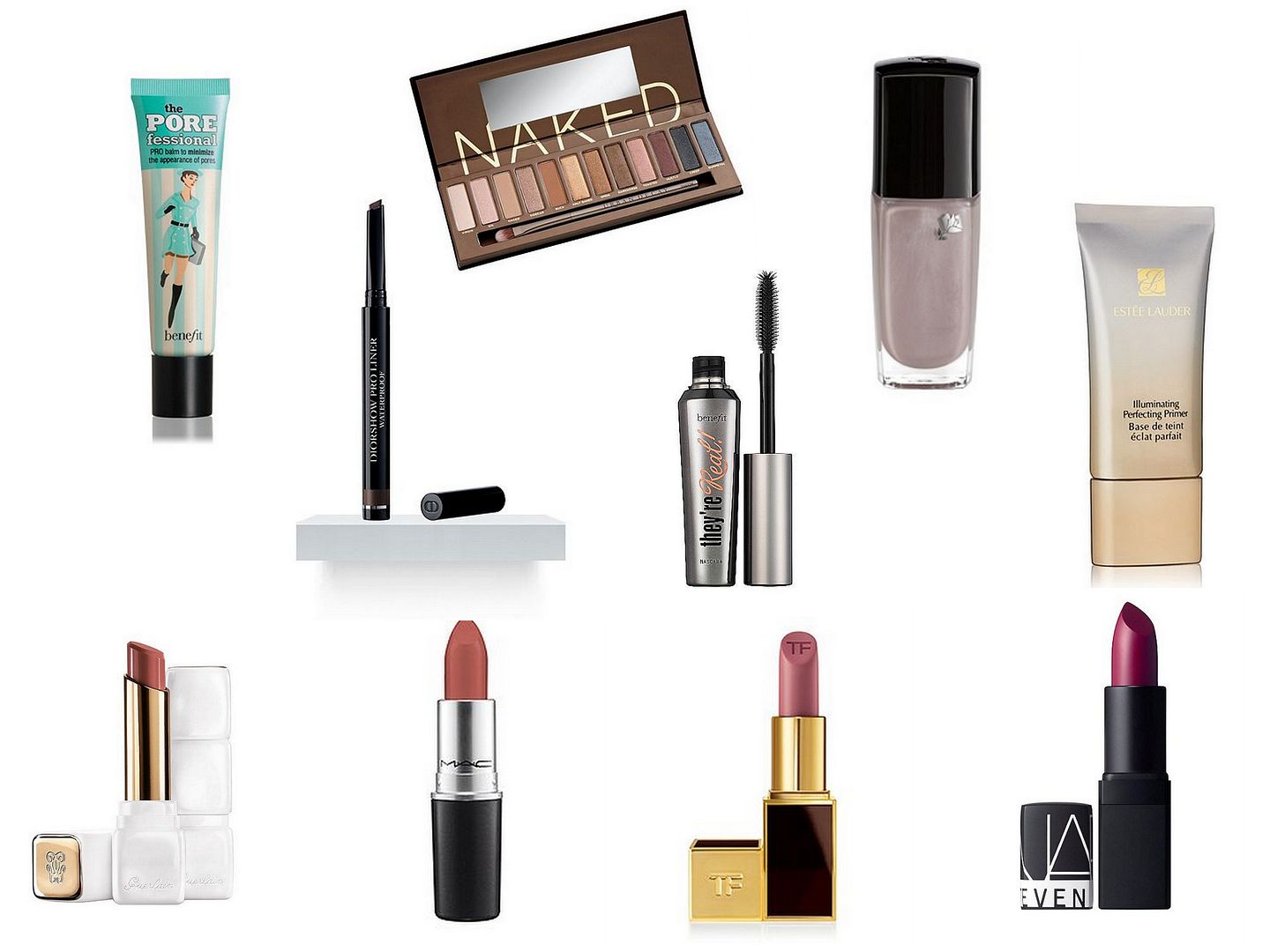 These products are all so lightweight and so easy to wear in the summer. No foundation or heavy make up for me.
The nude
lip colours
are an ultimate essential for me, and that plum colour will be great for a night out in the summer - maybe an outdoor barbecue?
Brown is the ultimate eye colour. Nude and sparkly eye shadows and a brown eyeliner is perfect. It highlights your eyes perfectly without too much of an impact.
And porefessional is my go-to all time favourite face product ever! It's so lightweight and silky - perfect for everyday make up.
What beauty will you be rocking this summer?
Sherin xx