I haven't done one of these for ages, but I thought it was about time to showcase what's in my bag at the moment.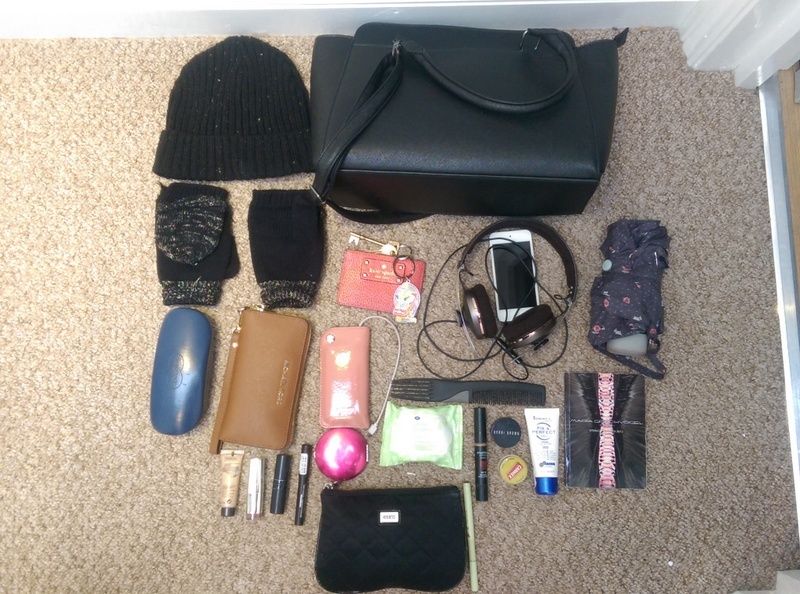 I just got a new bag from JD Williams and it is the perfect size to fit everything I need. The most important things in my bag at the moment are my winter warmers: my gloves, beanie and umbrella. The umbrella is pretty useless now - one of the metal things has ripped off now a bit of the umbrella just hangs down when it's open.
Apart from that, I also have a bit of make up, my wallet and my glasses which I carry around all the time.
It's not that much make up I carry around with me. Some cream, concealer and lipsticks: 1 red just in case I need to glam up quickly, and 1 natural colour.
And can you spot my super cool Simpsons keyring. Bonus points for anyone who gets the Bort reference. Alongside my Kate Spade card holder - I absolutely love this thing.
There's also my Knomo phone charger. This one is amazing and stays charged for ages - perfect for when I'm out and my phone dies. My iPod and Sennheiser headphones are also necessities in my life. I can't leave without them at all!