Happy New Year!!!! 2015 was a good year - the second half was a lot better and I learnt a lot in terms of friendship, work and my priorities. It wasn't my most fashionable year and I definitely preferred my summer looks to the winter ones.
I also did a lot less outfit posts as the year drew to a close and I'm hoping to do more of them as we start the new year.
Here is a run down of some of my favourite looks of 2015:
I ran off early this year to Dubai to enjoy some sun, while London was still very cold and it was worth it. Looking at the outfits, clearly blue dresses was something I loved - I found another picture of another blue dress from the same holiday. I actually can't wait to wear some more blue dress - with wedges of course.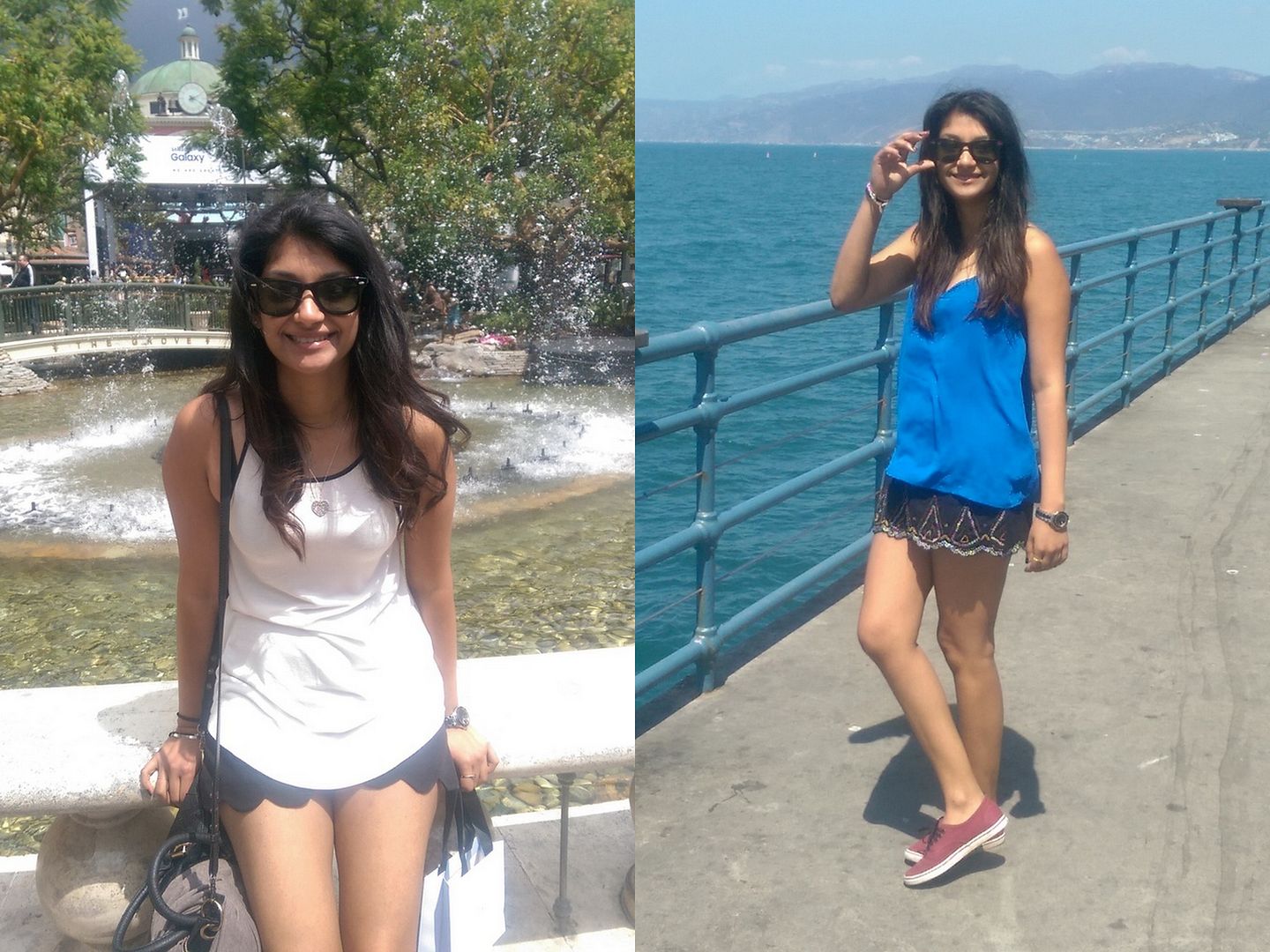 LA was definitely a highlight of my year - it was such an amazing place, and I got to wear some of the pieces I might not in England, purely because of the weather. I really enjoyed wearing both these black shorts, paired with lighter tops, alongside such beautiful back drops.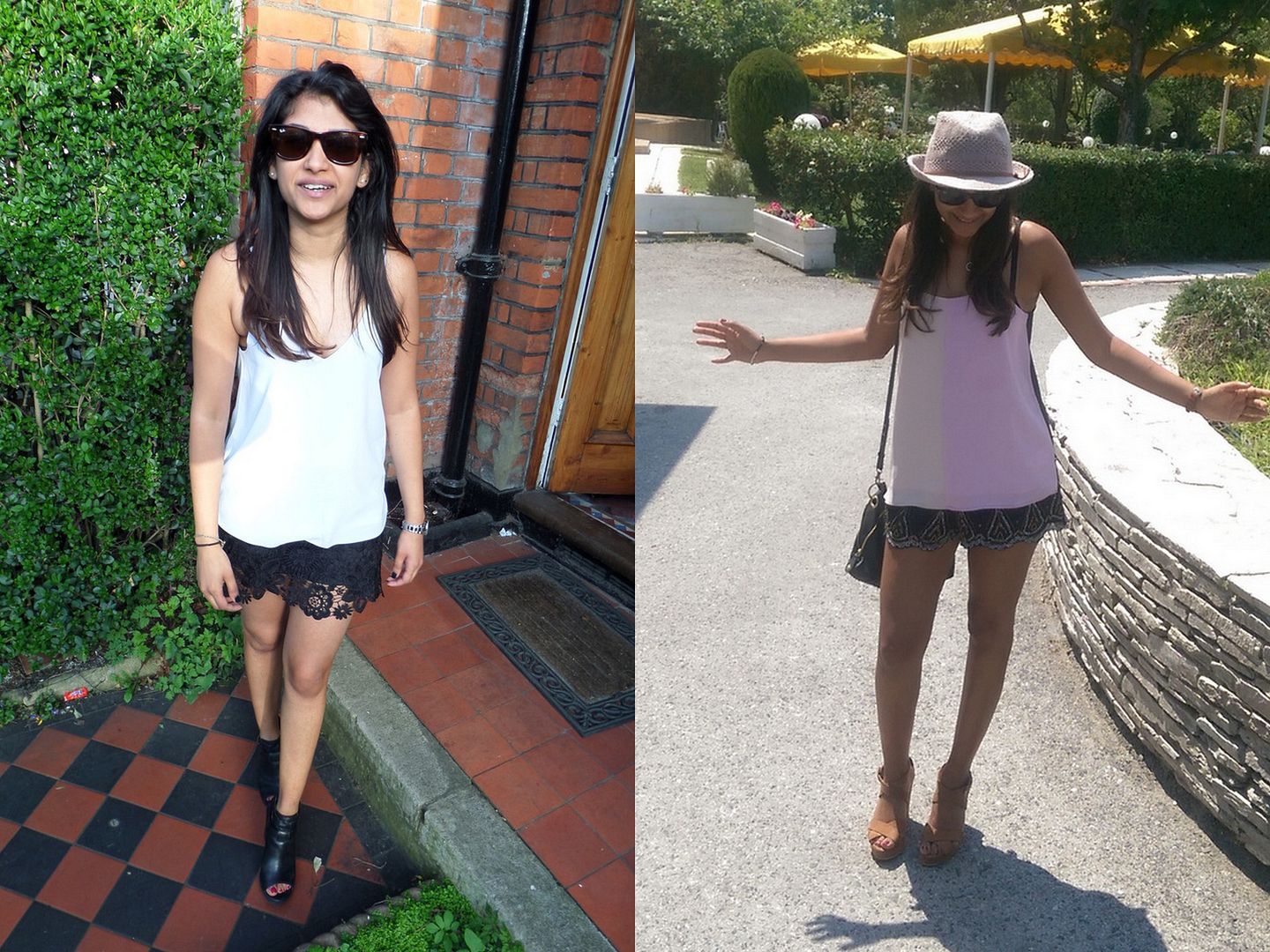 More black shorts!! The beaded ones are clear favourites of mine - I wear them every summer! And again, paired with lighter tops to add a nice contrast.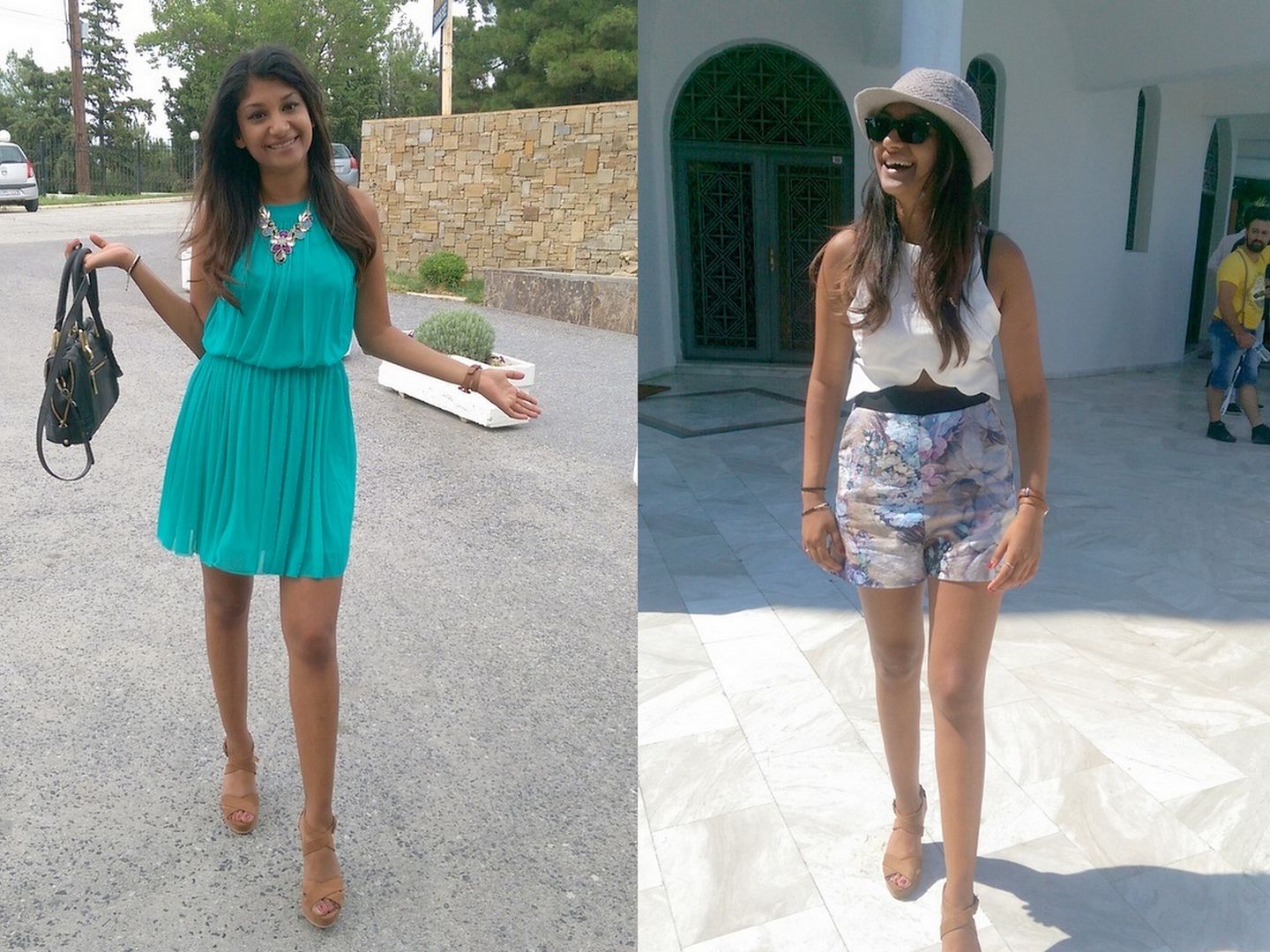 My holiday to Greece was amazing! I went there for a friends wedding, where I got to wear this beautiful green dress. I didn't think green was my colour, but I loved wearing it. And I also got to wear possibly my favourite outfit of 2015 - this playsuit. I bought it on a whim and fell in love the second I put it on. I only wore it once this summer, but I'm DYING to wear it again.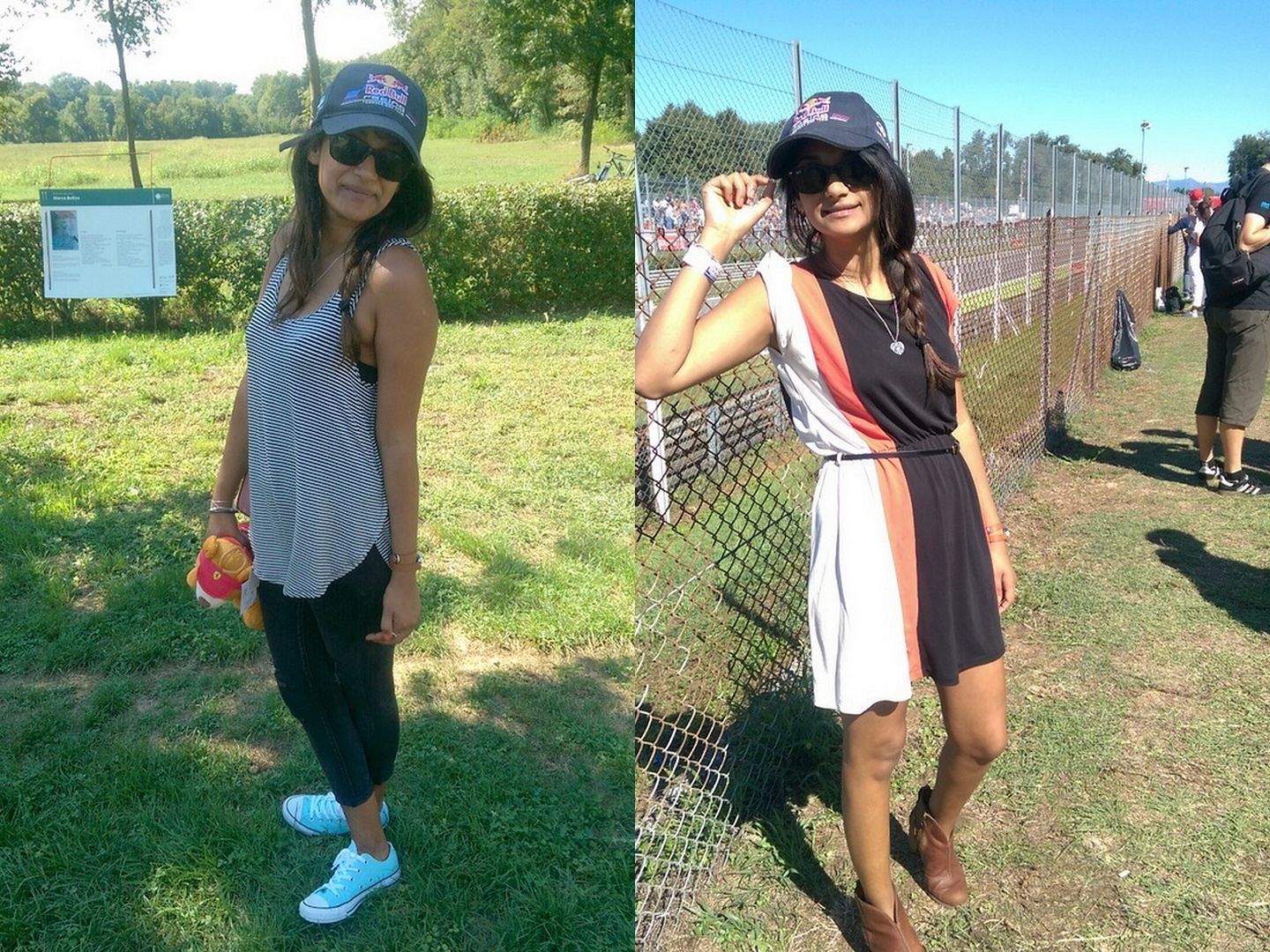 September saw me in Italy for the F1 and it was a great experience. I love these cropped ripped jeans and wore them throughout the autumn. And see also this dress which gets featured on this blog about 6 times a year - it's clearly a favourite piece in my wardrobe and is a go-to for every occasion when it's warm.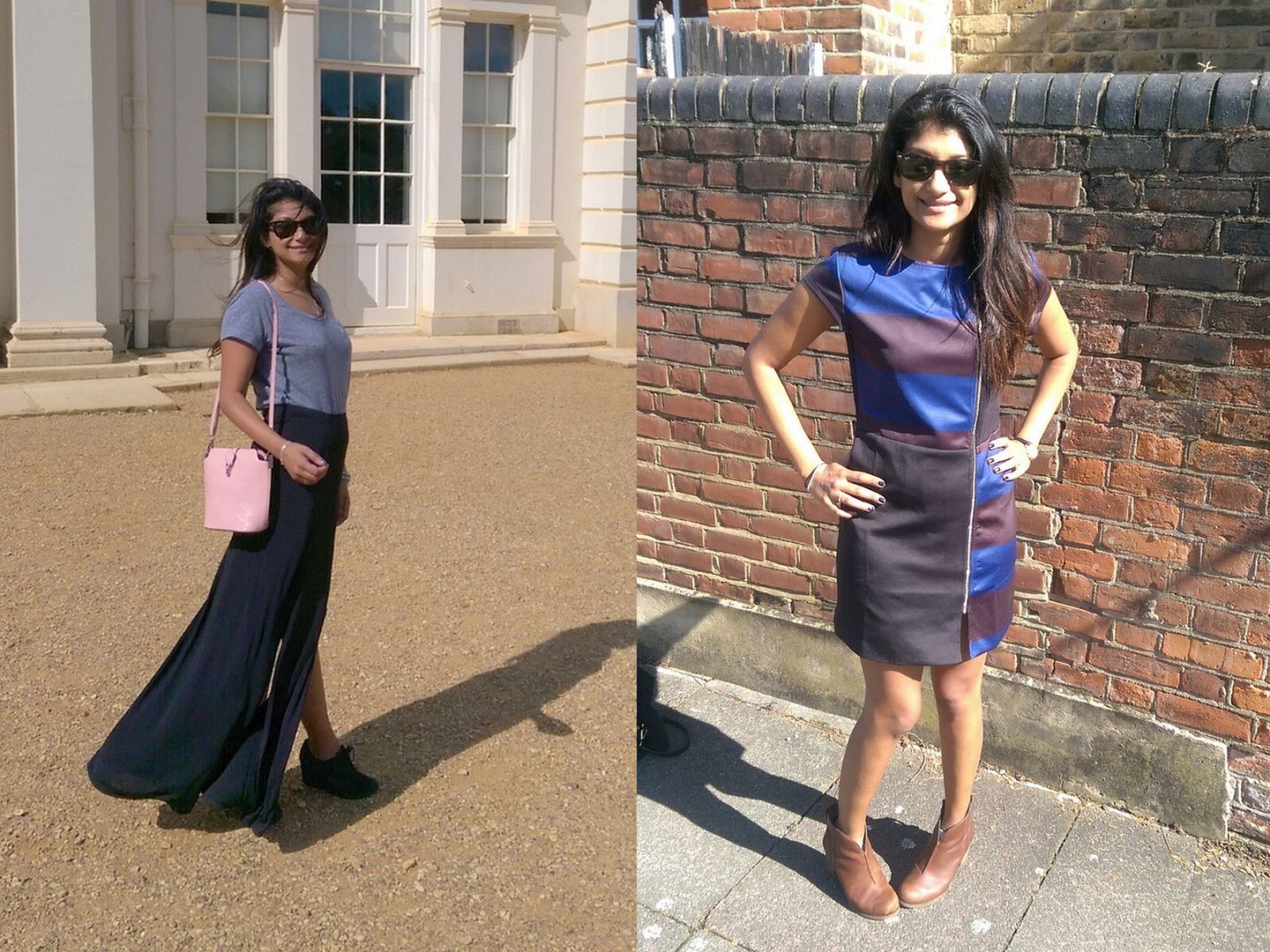 I was also slightly more experimental this year. I wore a lot more prints, like the dress above, but I also discovered that I can wear maxi pieces. I never thought they suited me, but tried them a few times this year and have bought a few more pieces.
Finally we headed in to jeans season. Dark jeans are pretty much all I've been wearing the last 3 months. This yellow top is the brightest thing I own and I LOVE it. It's a staple piece in my closet, which is one thing I couldn't predict when the year started.
Anyway, Happy New Year everyone. I hope the following 12 months is filled with joy, happiness, laughter and delicious food.
Sherin xx