I do quite struggle with wearing dresses in the winter, but every so often a particular dress comes into my life which I try to wear throughout the winter, with a lot of layers, of course.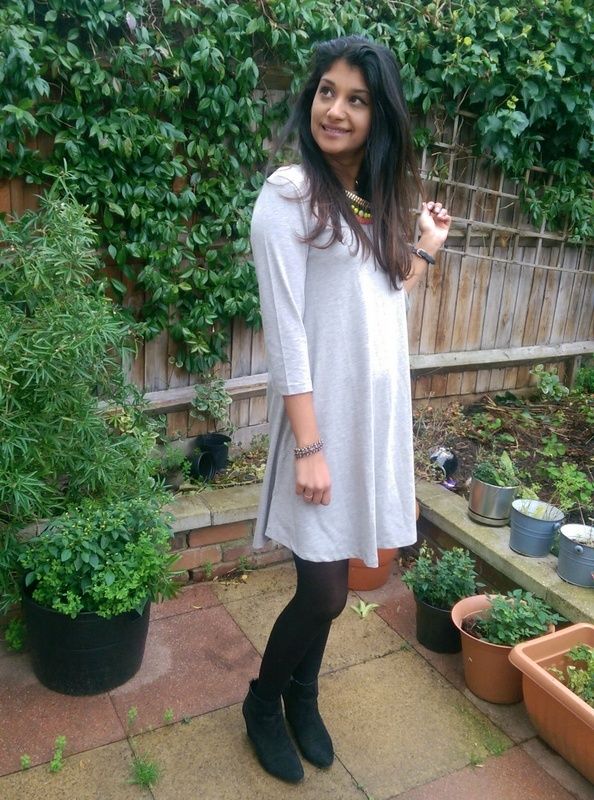 Wearing
Dress
- Vera Moda via House of Fraser
Tights - H&M
Shoes - TU at Sainsburys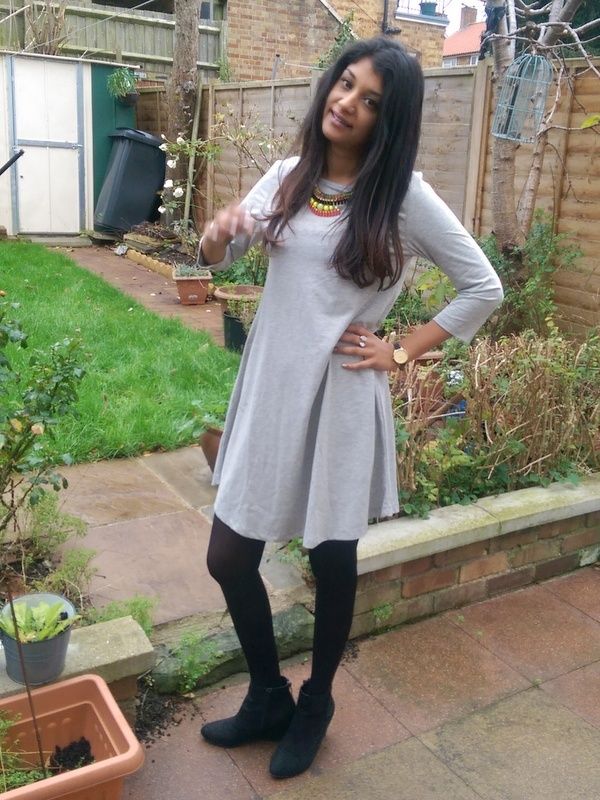 I really love this grey dress. It's so perfect for this time of the year. I wore it for a casual Sunday where I stayed in North London, seeing family and friends. It was so comfortable and I love the flare at the bottom.
To add a bit more 'spice' to the look, I added a really bright and colourful necklace. I really under estimate the power of a good statement necklace so I've decided to wear a few more of them over the course of the winter. Just to brighten up those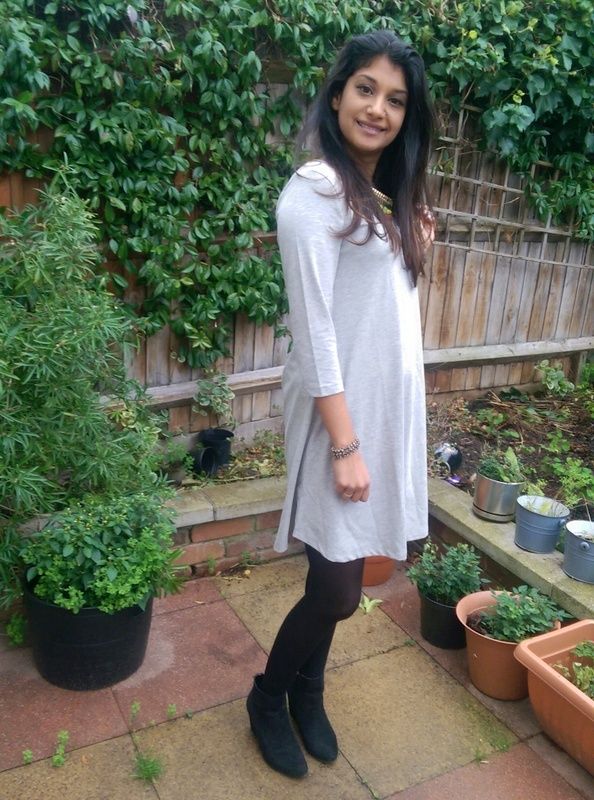 And can we talk about this ring please? It's kind of incredible! It's a Coast ring, also via House of Fraser, and I am so excited to wear it again and again. I have a few Christmas parties coming up, so I can see it getting some wear.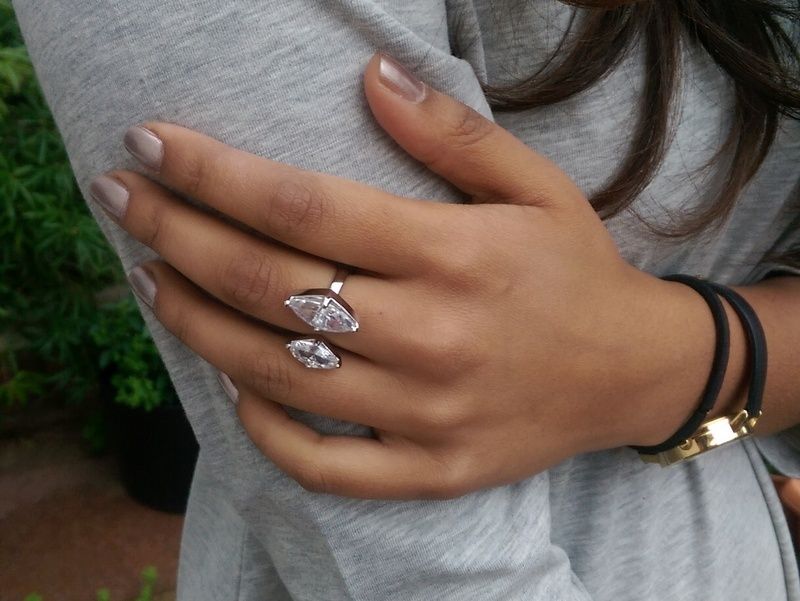 Sherin xx