I hope everyone had a lovely Christmas, filled with food, laughter and presents. Mine was nice and relaxed, especially since I had to recover from the night before. One of my oldest friends got married, and in true traditional style, the wedding was split into numerous days.
Day 1 was on Christmas Eve and we it was a nice evening, with food and plenty of dancing. I wore a traditional suit - one that's been worn time and time again when I need to dress up more traditional. In fact, everyone knows that I only have a rota of 2 or 3 more traditional outfits, so I'm often in the same thing for weddings and other occasions.
I decided to got for a classic black pair of Kurt Geiger heels,
found here
, - simple yet effective. You can't really see in the pictures, but they have little studs over the front. It's a nice unique touch on the simple black heel. They were also fairly comfortable for a night of dancing.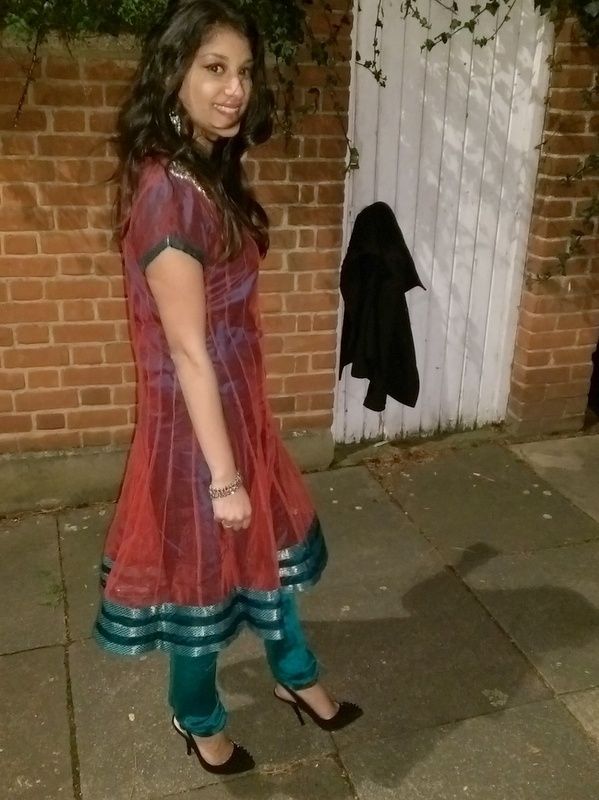 In terms of hair and make up, I curled my hair which was very different from my usual look, and a more natural make up look. The main wedding was a few days later, and the plan was to do more make up for that.
Sherin xx