I am officially fully bundled up when I leave the house now. I'm wrapped up in jumpers, coats, boots and hats to stay as warm as I can because London is freezing!
Wearing:
Jumper - American Eagle
Coat - H&M
Jeans - House of Fraser
Shoes - Boots
Ring -
Uncommon Goods
Argumentatively, this jumper probably isn't keeping anyone warm, but it was just so cute to resist. Without realising it, I actually bought to dark blue 'holey' jumpers from different stores in the same week - I guess it's a look I like.
I'm actually really impressed with these H&M boots. I bought them a few weeks ago and they are the perfect winter shoe - they're warm and comfy, but also have good grip for when the roads are icy, while the heel is a really perfect height. I might have to buy several more of these just in case I wear these ones out this season.
This ring is from Uncommon Goods and I've been wearing it non stop since I got it. I love the simple design and how it works so well for everyday looks. Uncommon Goods is actually a pretty cool store. They feature unique designs and handcrafted pieces that look special but are also good to the environment. They do a great job supporting upcoming and local US talent, while a third of the collection is recycled.
The site is filled with some gorgeous pieces. You can
see more here
. Not to mentioned they have a great selection of my favourite jewellery: necklaces. You can see that
selection right here
.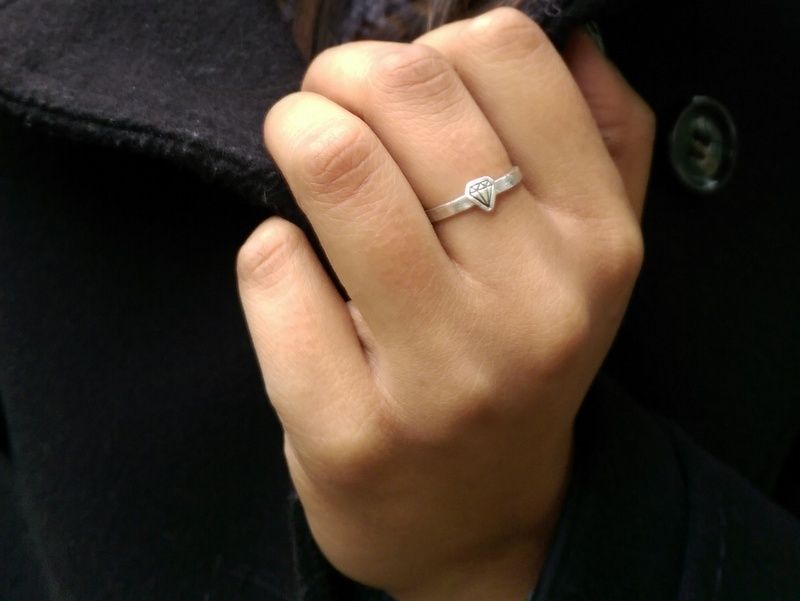 Sherin xx