If you're anything like me, during the cold winter months my body is always in need of a little bit of TLC. My skin right now is the actual worst - it's really dry, with very little giving it the healthy glow I have in the summers. I'm really boring now as well. I'm spending my evenings thinking up new ways to relax and nothing is more tempting then a long hot bubble bath with a few candles and, to soak away my summer blues.
Every year, I'm on the hunt for new beauty essentials that will help make my winter a bit more bearable. So I was very excited to come across Harvey Nichols' guide to winter beauty.
We know all too well what moving from the cold harsh weather outside to the overly warm central heated office does to our skin. I'm blaming this for my current skin situation. Not only this, but travelling on the tube at rush hour with lots of layers and who knows what grime gracing our skin, makes our face fall off before we have even got to the office.
This Harvey Nichols' feature takes you through Beauty in the Bleak Mid-Winter, where 'a day in the life of a British survivor' scenario is used to explain how to fight back at winter through a variety of different products. My favourite beauty products mentioned has to be Charlotte Tilbury's Lip Magic
Rejuvenating Smoothing Propolis Balm. I have used it before and it really does help to make my dry winter lips smooth again. I also took the 'Which scent are you' quiz from Harvey Nichols. It's aimed for guys, but I couldn't resist. I'm a 'sporty' by the way - hint hint if you're buying me any fragrances this Christmas.
One of my top beauty tips for this time of year is not putting on foundation before I moisturise. Putting foundation onto dry skin is a strict no-no, no matter how silky your foundation is. Keep your skin nice and soft by exfoliating regularly using a good quality face scrub and by applying a rich cream.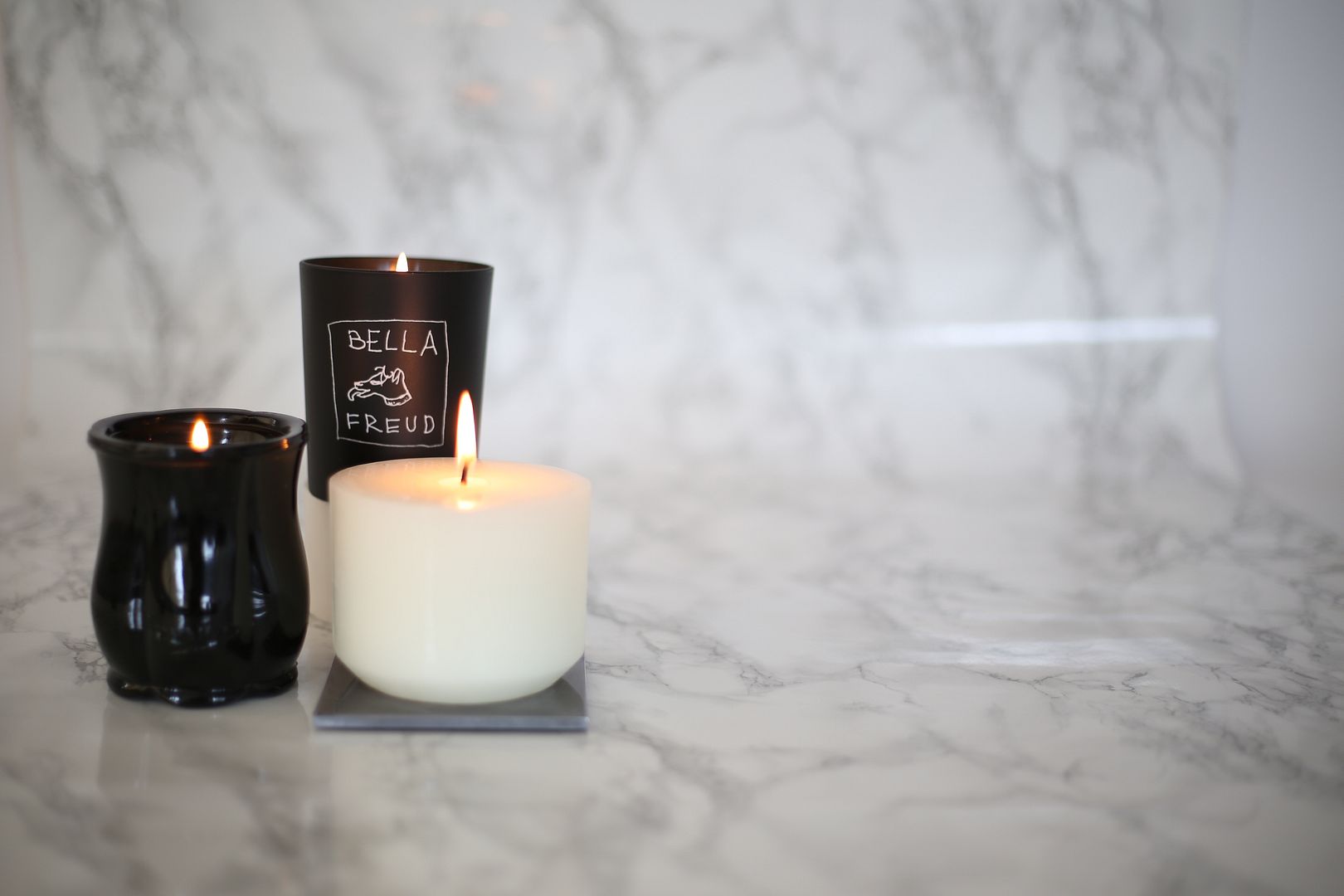 I think a good candle finalises any indulgence night in and I definitely class it a winter beauty essential. Candles are a great way to help you relax after a long day, especially with such calming scents such as lavender & camomile.
If you want to take a look at Harvey Nichols' guide to winter beauty and get some winter beauty tips of your own, you can do so
here
.
What are your winter beauty secrets?
Sherin xx