It's cold. Oh so cold. I can't leave the house without 3/4 layers, at least, and all my nice clothes have to be hidden below my boring black winter's coat.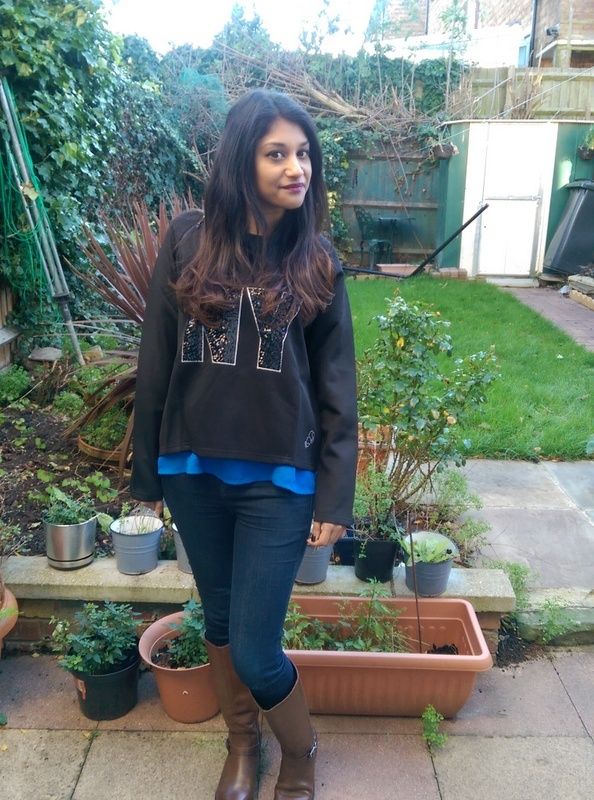 Wearing
Top - Missing Jonny
Jeans - Fat Face
Boots - TU at Sainsburys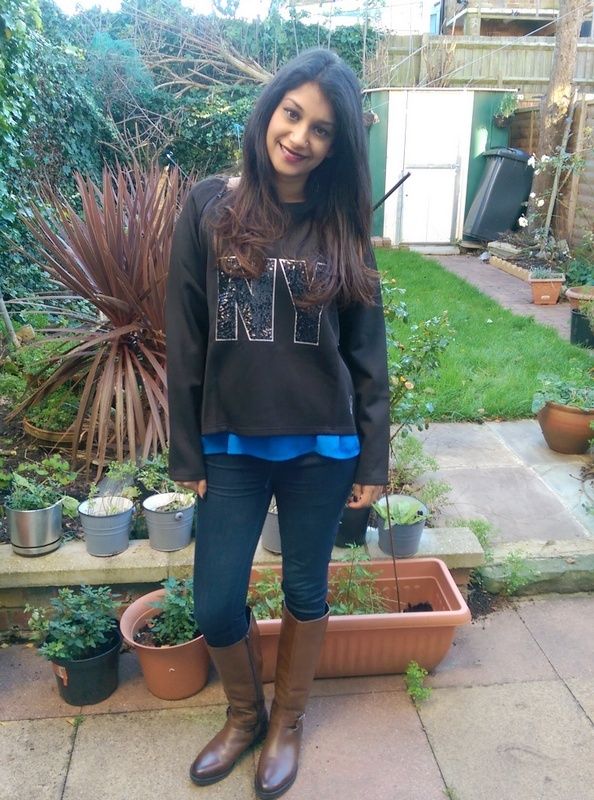 This NY top is actually really cool and I've been enjoying wearing it around town, when going to work or shopping. It's so comfortable and I really like the fitting of it. It's nice and laid back, making it great for this time of the year, when all I really want to do is walk around with a blanket. This is the next best thing for sure! It's so comfortable.
Also, can we talk about the shoes? I think it might be time for me to invest in more knee high boots to keep me warm, rather than my usual black ankle boots.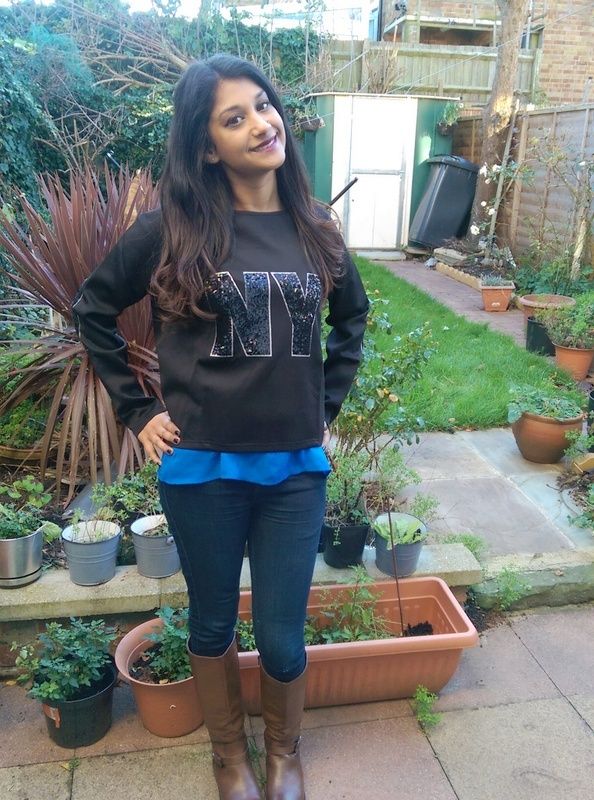 Also I thought it was about time for a change in look. I got myself some plum lipstick and then also decided to add a nose piercing in to the mix. I'm loving the new look!
Sherin xx