I love food, and eating out in London is one of my favourite things ever. There are just so many amazing restaurants and there's something for no matter what you're craving.
The Diner is one of my favourites in London, and one that my friends and I keep coming back to.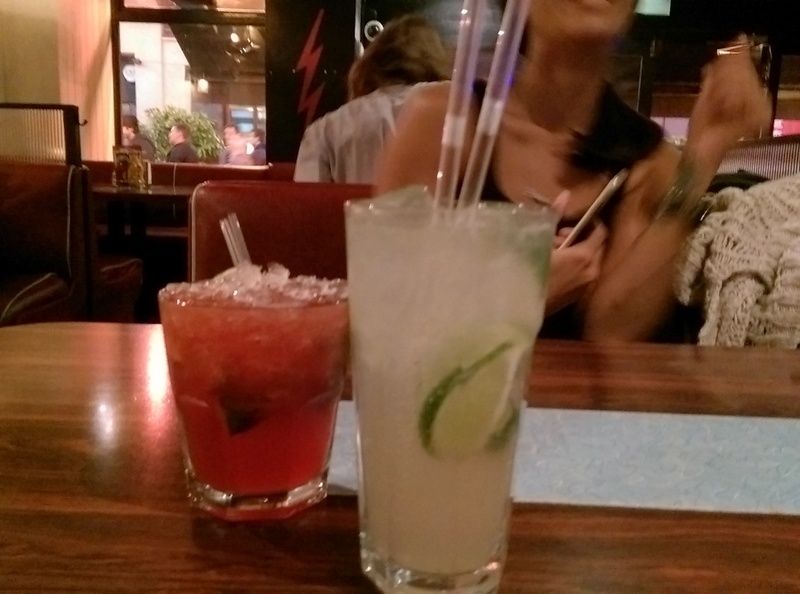 The American style diner food is a weakness of mine so I never turn down the opportunity to enjoy some of their delicious burgers and fries.
I grabbed Reena last week and we tried out the menu, which has become even more impressive since the last time we went there.
We started off with some cocktails, which The Diner is great at making. Their hard shakes are pretty spectacular too - alcohol in your milkshake - you really can't go wrong.
Then we ordered our food, and might have gotten a teensy bit carried away.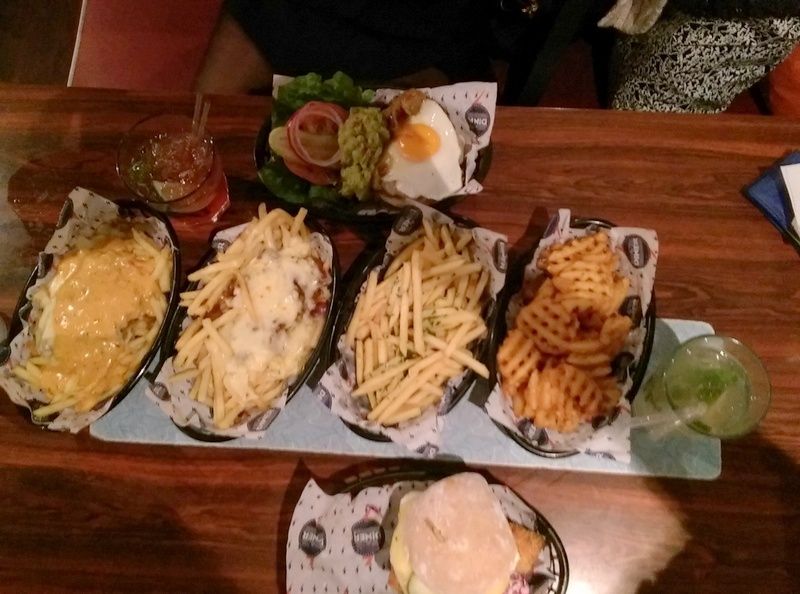 We both went for burgers, and in my excitement, I decided to add a fried egg to my chicken burger, which is a match made in food heaven. It also allowed for several 'What came first; the chicken or the egg?' style jokes!
We also decided on a copious amount of fries. Literally all of the fries were ordered! You can actually order fries as a whole pack, so four different types of fries. It was a bit too much food, and we were struggling to finish the food. It was worth it though. No regrets - the food was all delicious. I was so content with life after we were done eating.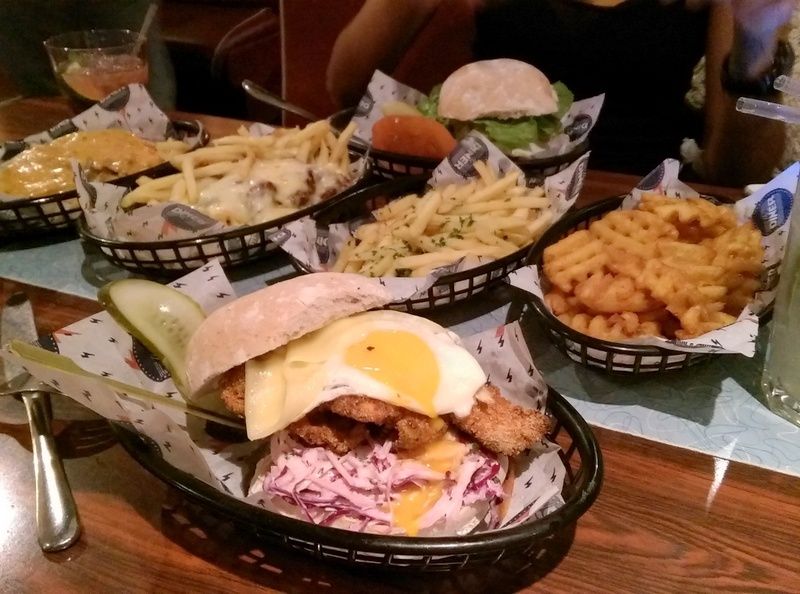 The Diner has actually started with an exclusive t-shirt range. To celebrate the launch of this, you can win an amazing trip to NYC. It's actually easy to enter - all you have to do is head to one of The Diner branches and buy a t-shirt.

And then we got our dessert. By this point, neither of us could eat any more, but we did. We ordered red velvet raspberry pancakes. Yes they really were as amazing as they sound. We should have stopped eating because we were so full, but we kept going for that 'one more bite', which left us unable to move for an hour after.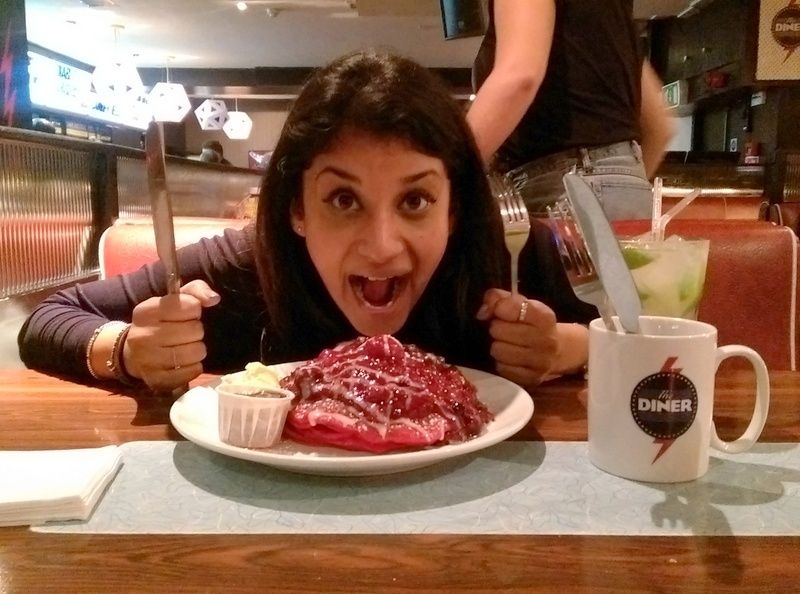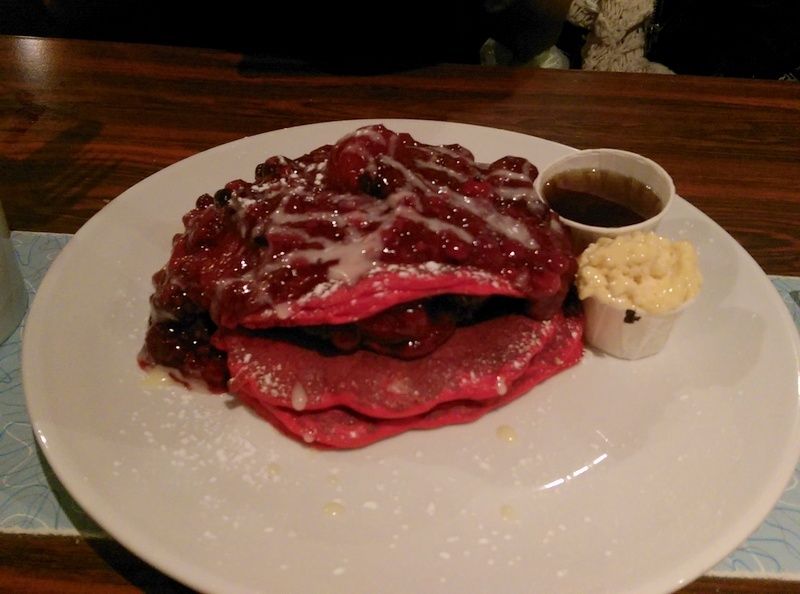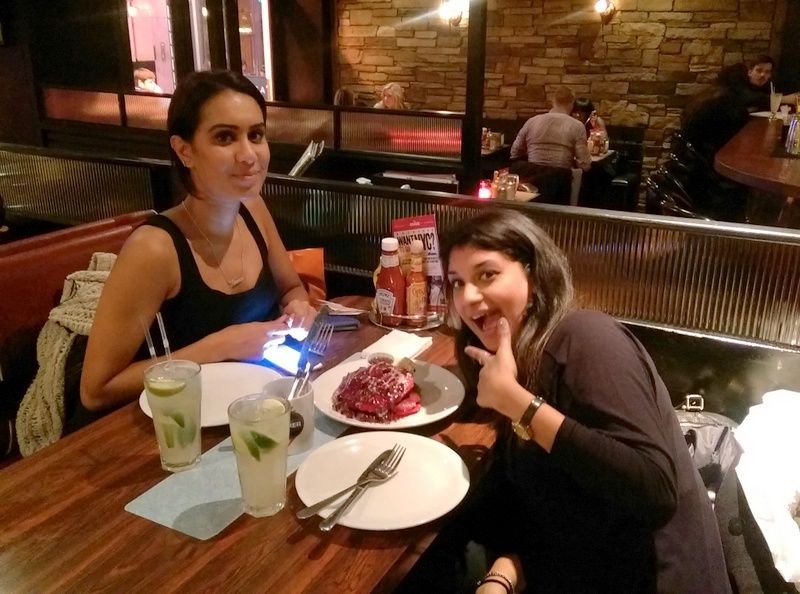 Sherin xx