One of my favourite things to do is to go on to clothes websites and make imaginary wishlists. I particularly do this when the weather is changing. And seeing as we're heading into the autumn, after a dismal summer, I thought I'd share one of them.
Trilogy
are a store I've only recently come across. They specialise in really good denim and have brands such as
Paige
and J Brand.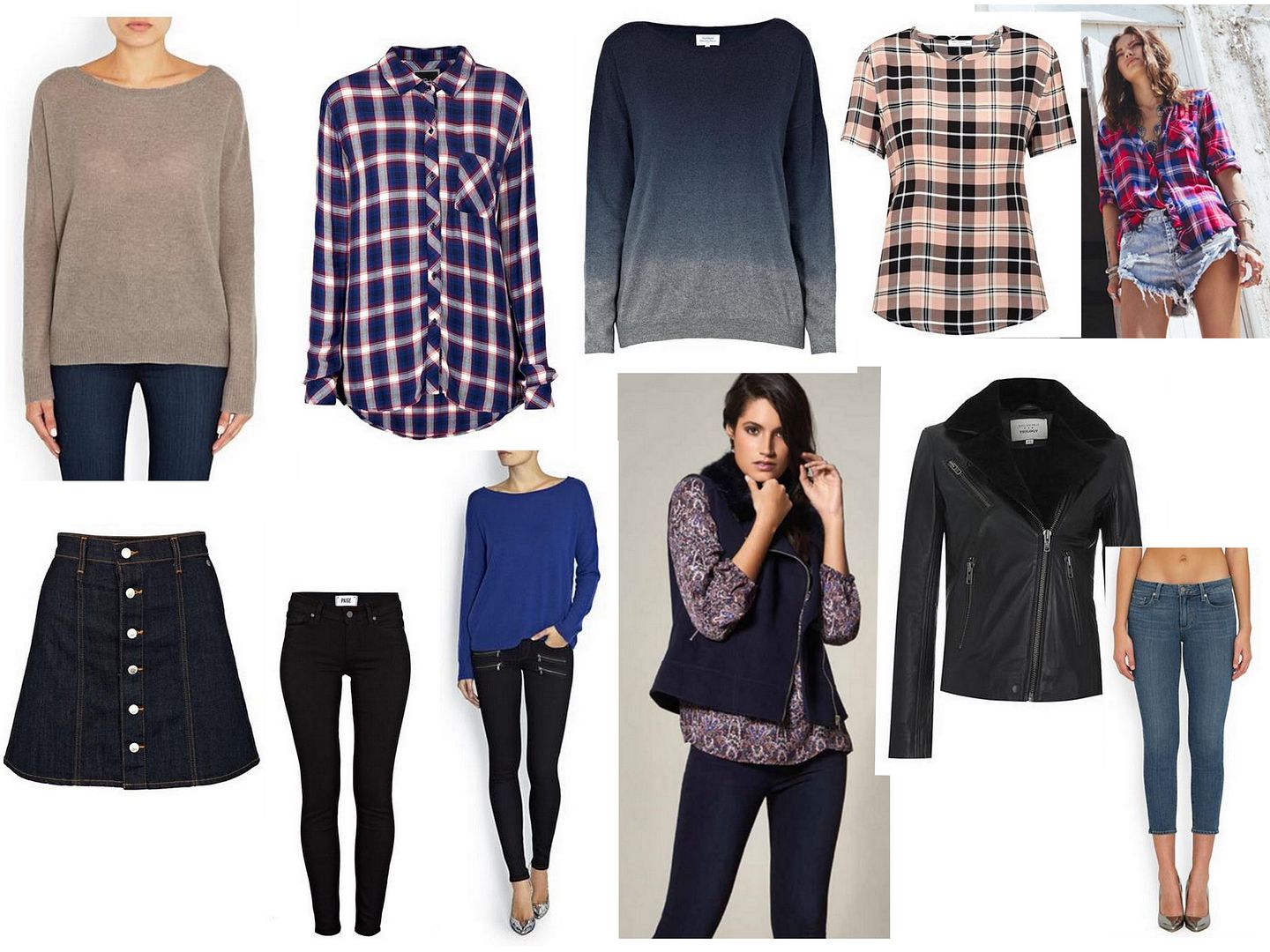 As you can see, I am all about autumn fashion now. I guess I have no choice. Plaid is a personal favourite of mine for the autumn and I'm also really excited to get some sweaters for the colder weather. I think I'll invest in some great high quality one, with a few off-the-shoulder ones to make dressing this autumn more fun.
Oh and there's denim. So much denim. I try not to be so dependent on it, but it's such an easy thing to throw on. I love all the rips and zips, as well as the more laid back pairs I can wear everyday. Luckily Trilogy has no shortage of denim and there are a lot of brands and styles, so there's something for everyone.
If you're ever in London, pop down to one of their stores, in locations such as Marylebone, Hampstead or Chelsea.
What's on your Autumn wishlist?
Sherin xx