It was a miserable week of just rain and wind. It really seemed like winter came out of no where, while completely bypassing autumn. But then a miracle occurred: Saturday was so lovely. The sun came out in a final hurrah and I made the most of it.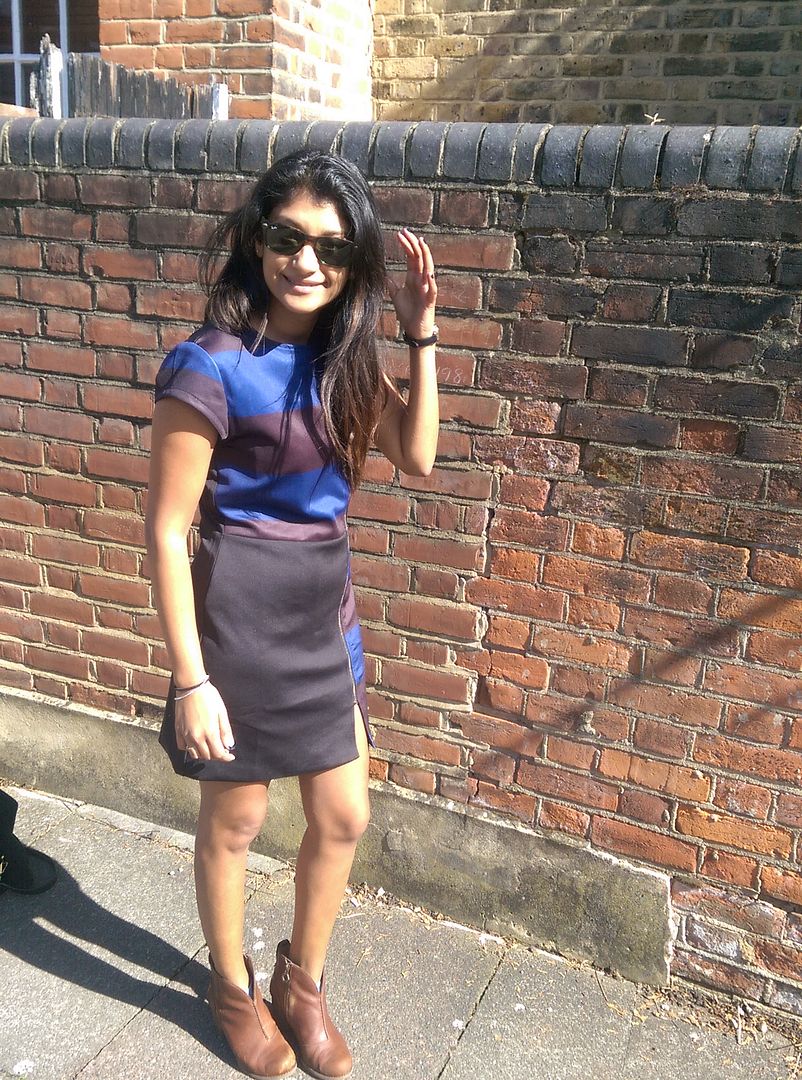 I just got this lovely dress from Missing Jonny and isn't it beautiful. I really wish I got it earlier in the summer so I could have worn it more, instead of saving it for next summer. I really like the blue and black combination here too - my favourite two colours to wear.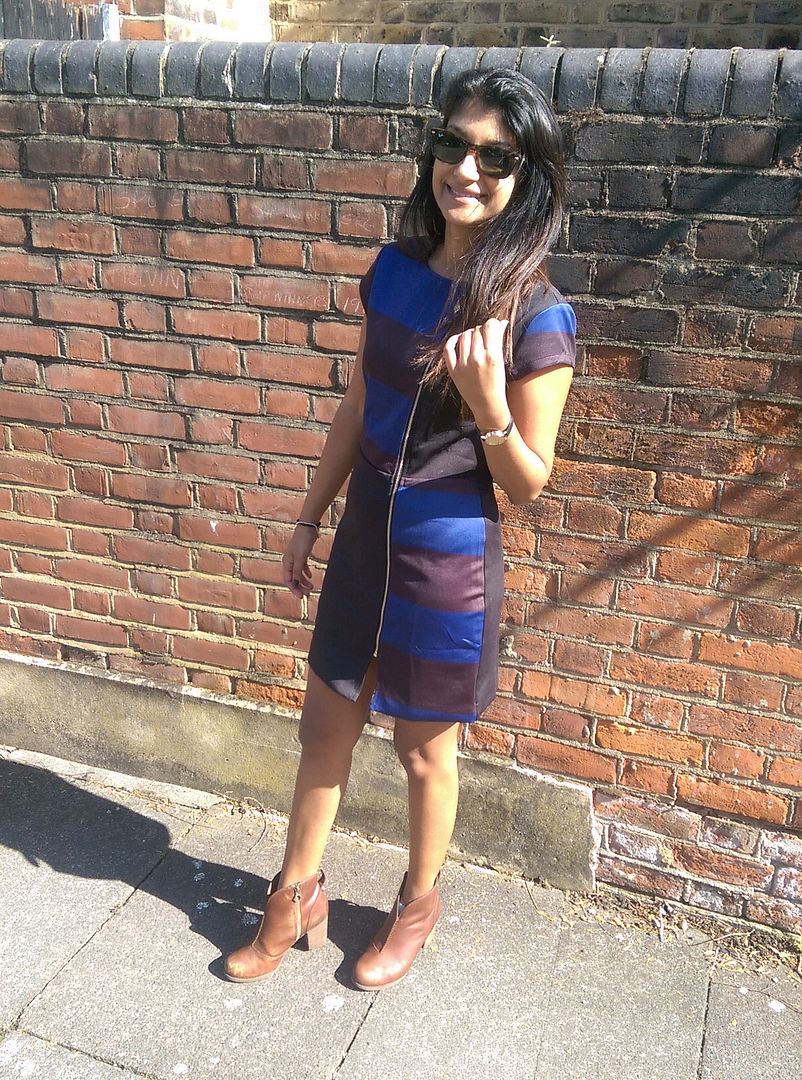 Although, with the coming cold weather we can be thankful for boots. One of the only things I like about winter fashion. These are my trusted Timberlands. They are different from the other traditional Timberland boots and go with so much!
Sherin xx