For those of you that don't know, I spent my weekend in Milan to watch the Italian Grand Prix. It took place in Monza, which isn't too far from Milan and it was a lot of fun.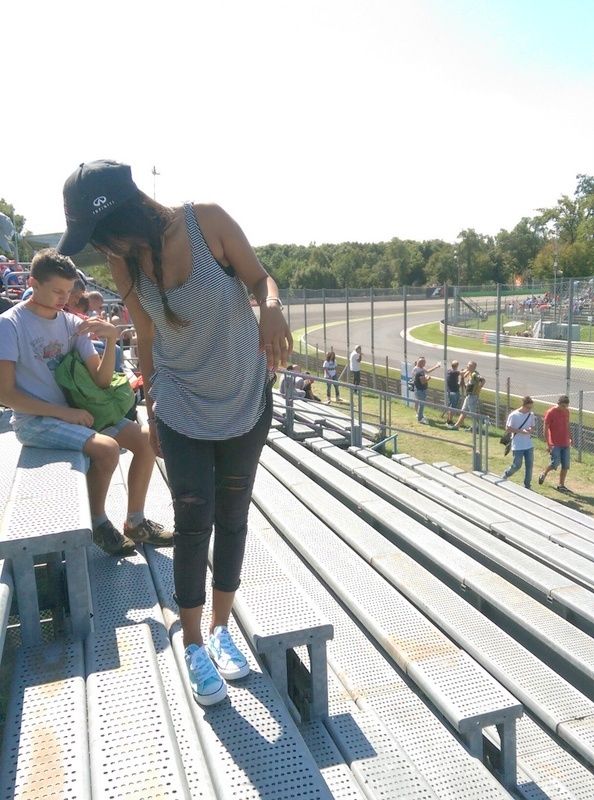 Wearing:
Top - Abercrombie
Jeans - American Eagle
Shoes - Converses
Cap - Red Bull
I'm a huge F1 fan, so I loved spending a few days surrounded by loud/fast cars, as well as by fellow fans and souvenir shops. The weather was absolutely beautiful. We didn't have a summer in England this year, so it was nice to get some sun on me.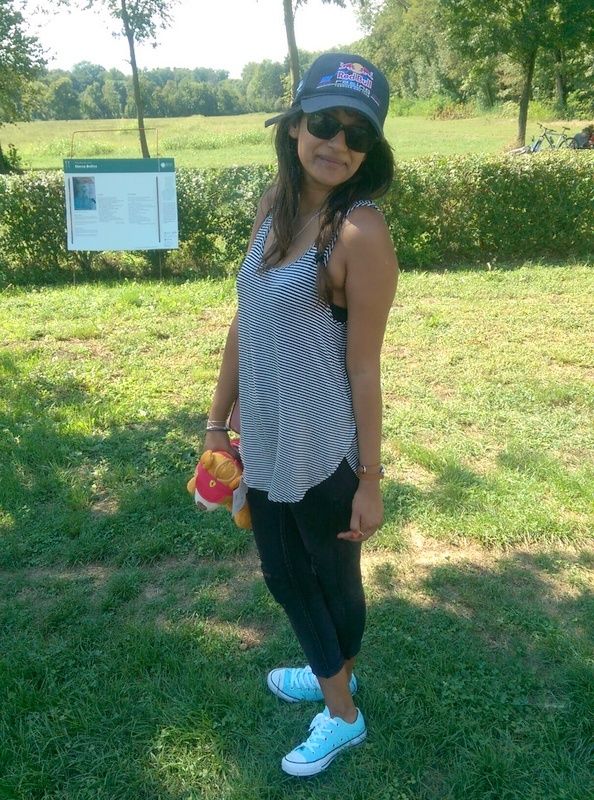 I decided to keep the outfit simple because past Grand Prix experiences has taught me that there is a lot of walking, so comfortable shoes were a must. And for me, Converses are pretty high on the comfort list.
My new Converses are a lot brighter than my usual ones and I thought they'd add some colour to the rest of the look. They're from
Get The Label
and they did me really well in Italy. There was a lot of walking, whether at the Grand Prix or while sightseeing. I also loved the colour of these ones - turquoise-esque colours tend to be my favourite.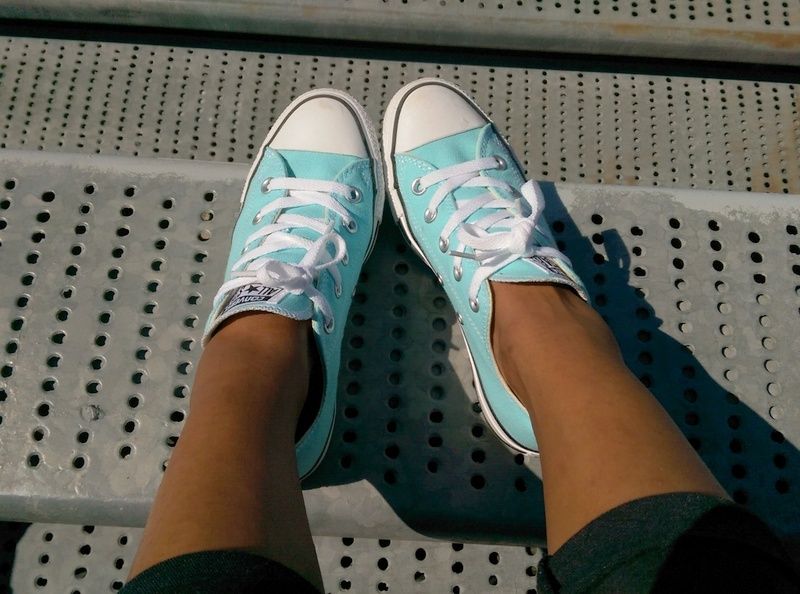 And I got myself a new bear. I love collecting things from the F1 races, and naturally I had to get a Ferrari bear from the Italian race!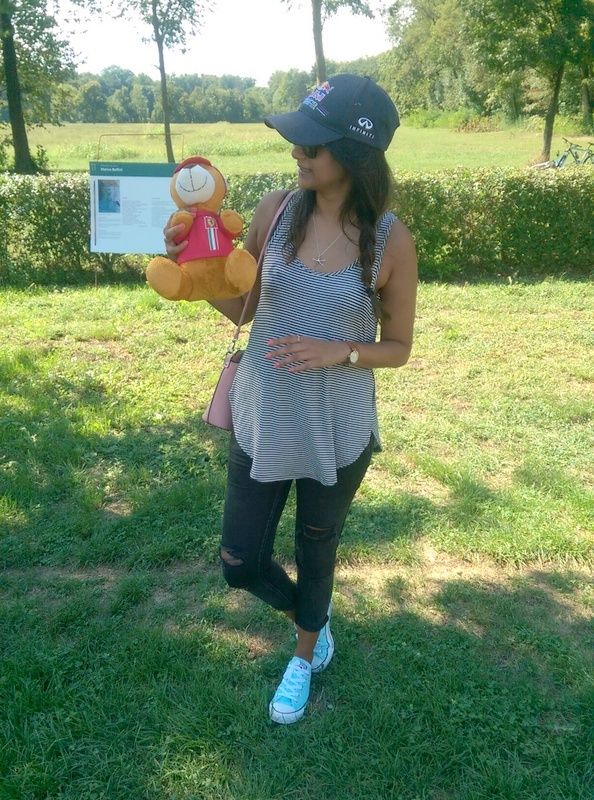 Sherin xx