My make up routine is pretty much set in stone. Once I like something, I will stick to it for a long time. Occasionally I will come across something new and then I'm hooked for another long while.
Here are some of my current favourites beauty-wise.
Smashbox
Clearly I'm loving this brand. I've been using various bits and bobs from the brand for years but I recently went to one of their counters and just tried a bunch of stuff. I ended up walking out with their BB Cream, concealer and primer. Now the primer is an old favourite of mine. I've been re-buying this colour correcting one for years and gives me a silky smooth complexion.
The BB cream and concealer fit so well for me. I really always struggle to find creams that match my skin tone but these two match perfectly and they're so lightweight, making them perfect for everyday wear.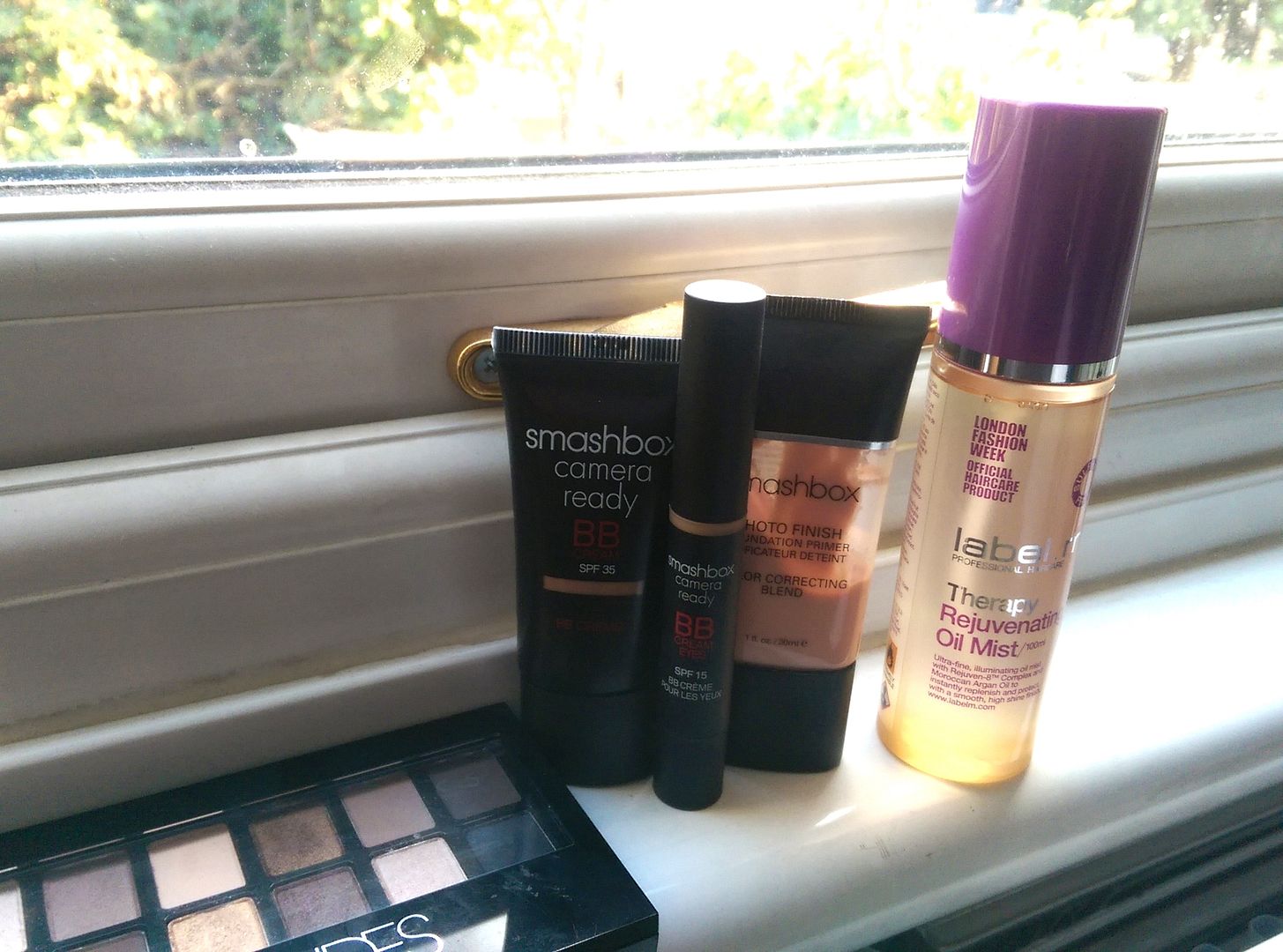 label.m
label.m has been on my favourites list for a while and I love the shampoo/conditioner set. The latest thing I've been trying is their Therapy Rejuvenating Oil Mist - an illuminating Oil treatment that helps to fight frizz and nourish damaged hair. It's fine mist and I could tell the difference almost immediately. It's perfect for my constant frizz (it's been raining a lot here) and adds shine too.

Maybelline
Nude eye shadow is my life. I have so many different palettes of brown and golden eye shadows, but this is one of my favourite. There are a range of different nude shade so I can make any look that I want. Dark golden brown is my favourite eye shadow for everyday looks and this has quite a few of these colours, so this goes on all my all my holidays.


Kiko lipsticks
So one thing I don't need more of is lipsticks. Same goes for my mum. That didn't stop both of us from heading to the Kiko store in Westfield and going crazy. They have so many colours and they are so affordable. We bought so many lip colours each. This reddish brown colour goes so well with my complexion and lasts so long.
Fresh
I bought quite a few beauty products from LA when I went there and one of my favourites was the lip balms from Fresh. I think you can get the in the UK but they're a lot more expensive as opposed to getting them in the US. We spent ages in the store and tried on a bunch of tinted lip balms. They're very nourishing and I left with a few of them - Sugar Berry & Sugar Honey. The colours are all so subtle but are also long lasting and very nourishing.
What beauty products are you using these days?
Sherin xx