One of my favourite days in Greece was the day after the wedding. The brides mother hired a coach for everyone who wanted to come along and gave us a tour round the whole city.
Wearing:
Hat - Accessorize
Shoes - Pull and Bear
Playsuit - ASOS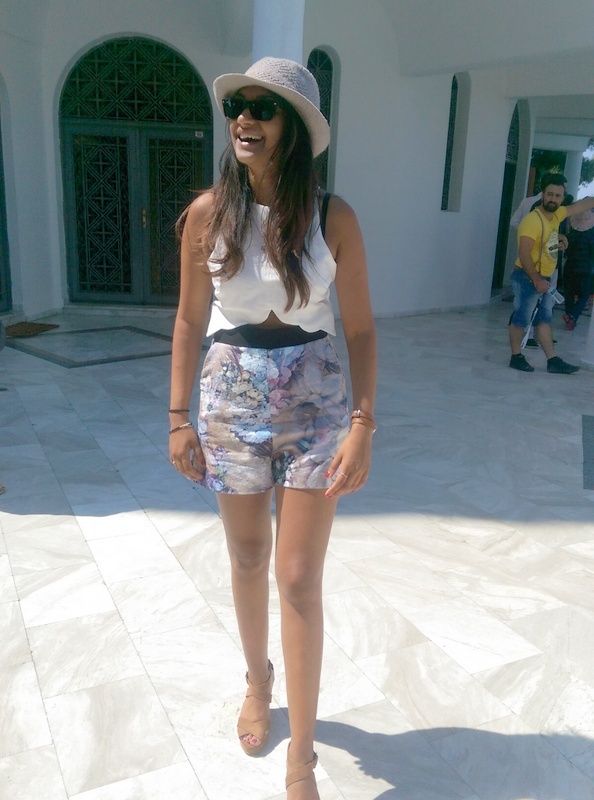 I actually haven't been near a playsuit in years. I could never find one that really fit right but I took a gamble on this one and it really paid off. I would say it's on of my favourite pieces in my wardrobe right now.
I am currently hooked on Jane the Virgin and Petra is my current style icon - she's all about showing off the legs in heels, so I emulated her here.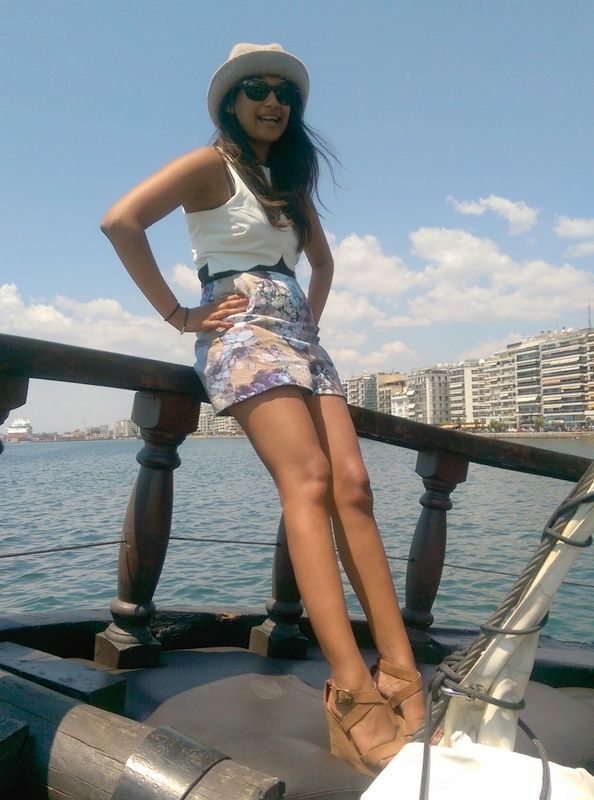 I actually wish I was back in Greece. The weather in London is awful and these pictures of the sun make me want to go on holiday again.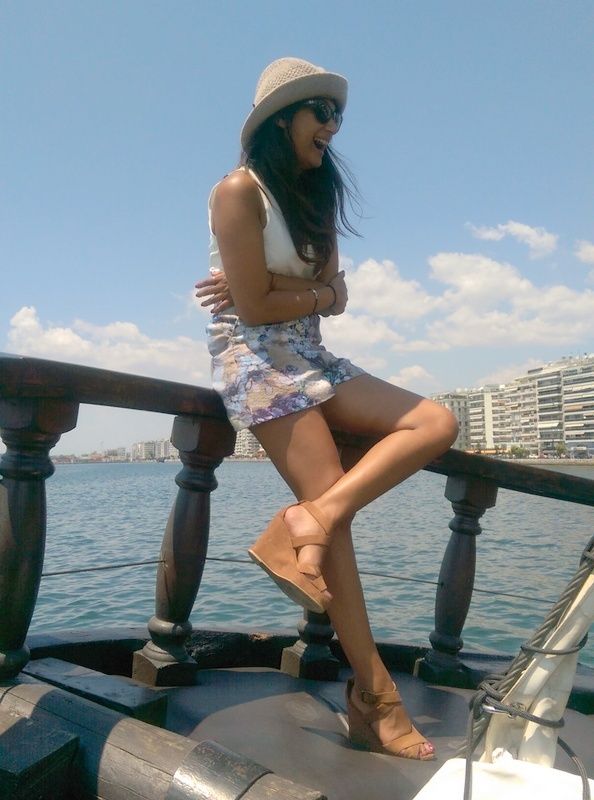 The whole day was so fantastic and we made some really good friends with some of the other wedding guests - people that I can call friends now. We travelled around the city together checking out churches (where Cat and I got in trouble for being inappropriately dressed), catacombs and even had another boat ride on the Arabella Ship - the ship that is actually a bar and cruises round.
Sherin xx