So I'm back! That was an impromptu break when I realised that my hotel didn't have great wifi so I couldn't blog. Oh well. It was a nice week off in Greece. I can't wait to share pictures!
Wearing
Top - Oasis
Shoes - New Look
The weather here in London has been temperamental at best with warm days being followed by rain and wind filled days. Denim is usually my go to for most of the weather, especially skinny jeans. They're just the easiest to style. I have various identical skinny jeans, but it's never enough for me.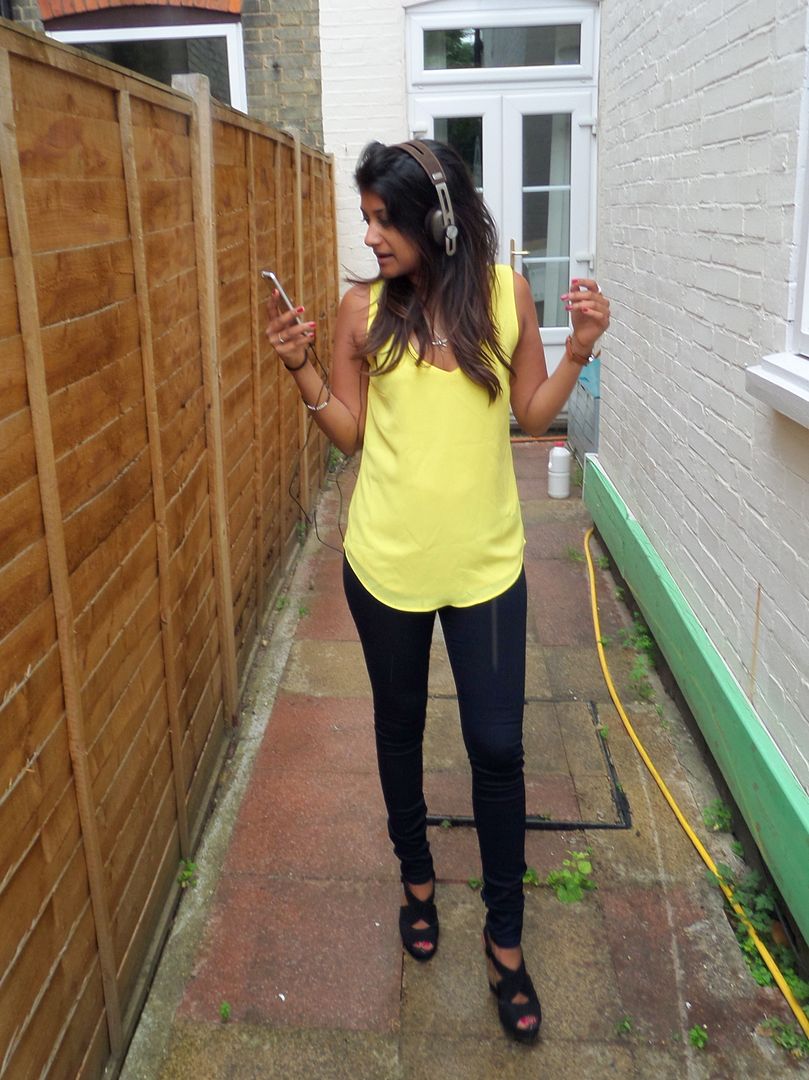 This latest pair is from House of Faser and I love the fitting. The colour is my standard denim colour but I decided to add a bright top to give the outfit a bit more pop.
And by now, we all know how I feel about headphones and music. It's the only thing getting me through my morning commute to work, so it's important that I have a good pair for the journey.
Sennheiser
are one of my favourite brands of headphones and these are my third ones from them.
John Lewis are currently running their #FindYourSummer campaign and are spreading the word about all their best summer tech to help you make the most of the summer. From waterproof pool speakers to fitness trackers, you can really make the most of your summer. As you have read on the blog, I've been travelling a lot so far this summer so a good pair of headphones for the flight is a must for me, so I can just sleep.
These headphones are pretty amazing. They keep the sound in and keep the external sound out. They beautifully play the music and they are comfortable over the head unlike some larger headphones. There's a reason this is my favourite headphone brand!
Sherin xx