A few weekends ago I went to the Red Bull Soapbox Race. For those of you who don't know, it is essentially home made cars being pushed down a long and steep hill.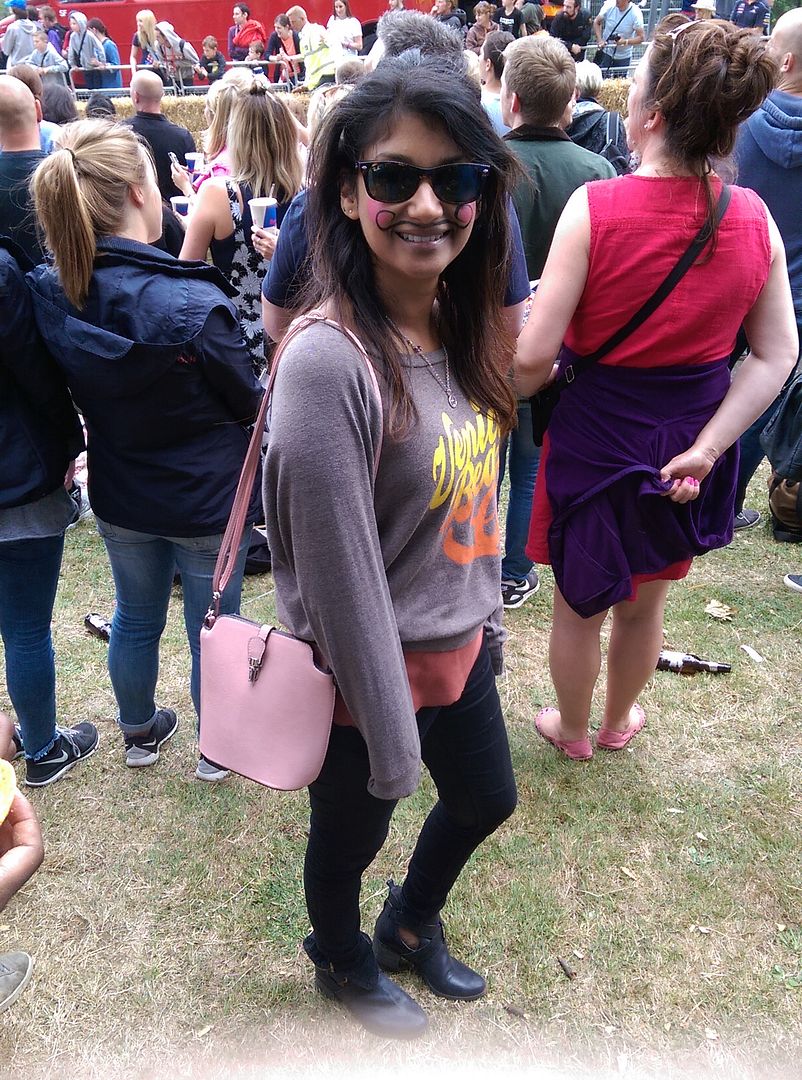 Wearing
T-shirt - New Look
Sweatshirt - Venice Beach
Jeans - Pull & Bear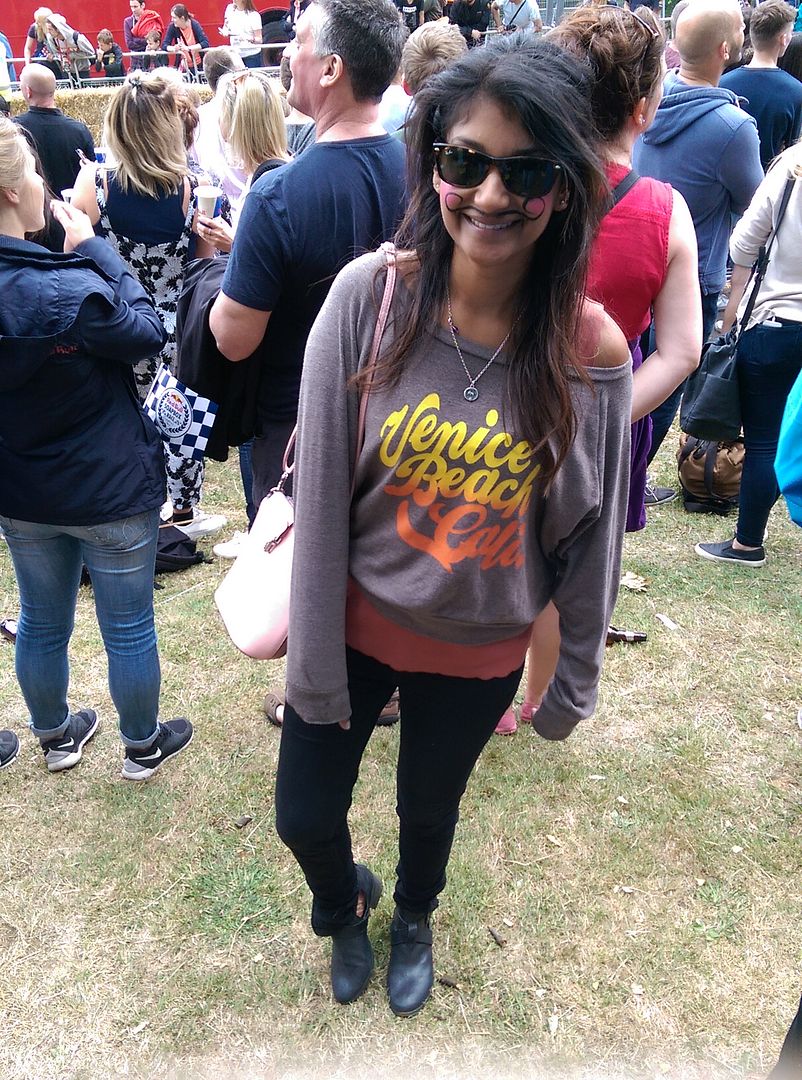 It was such a fun way to spend the day and it there were so many laughs all day. Especially when the biggest cheers came from the biggest crashes.
As you see, my make up is a bit on the comical side here. They were doing face painting and taking pictures and I obviously couldn't resist being part of it all.
These shoes were perfect for the occasion. I wore them for the first time here and have been wearing them tons since. There were so comfortable and were great for walking up the huge hill to get to the event. And they have the cutest cute outs at the side, making them stand out.
I also bumped into Danielle while there and we had so much fun just relaxing and taking in the atmosphere.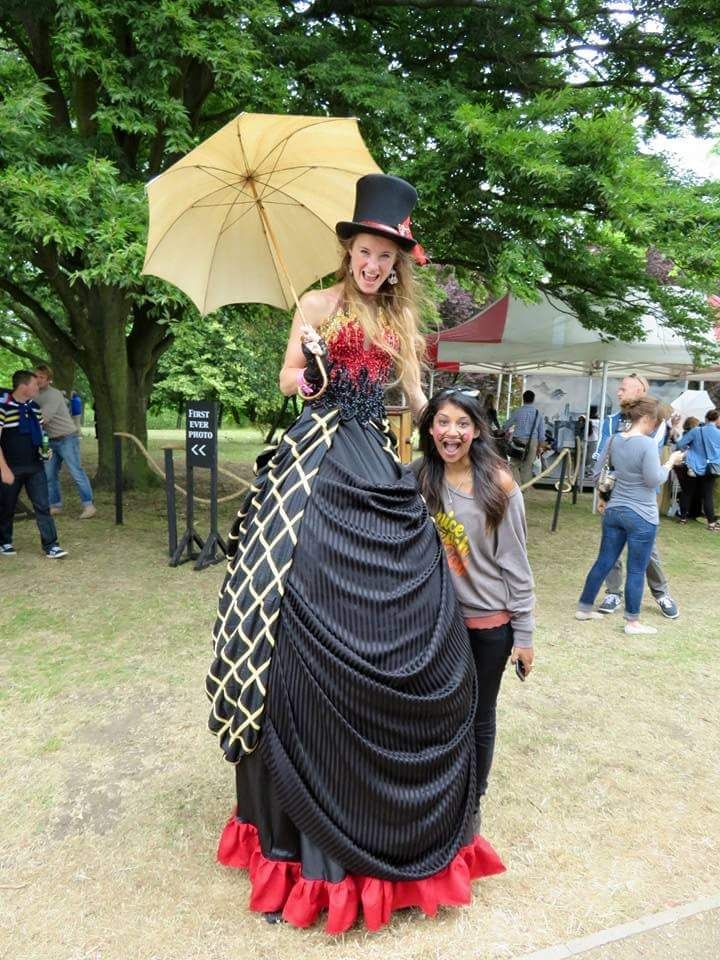 Sherin xx