The nautical look is still one of my favourite trends. I love stripes and pairing them with darker colours is a regular look of mine.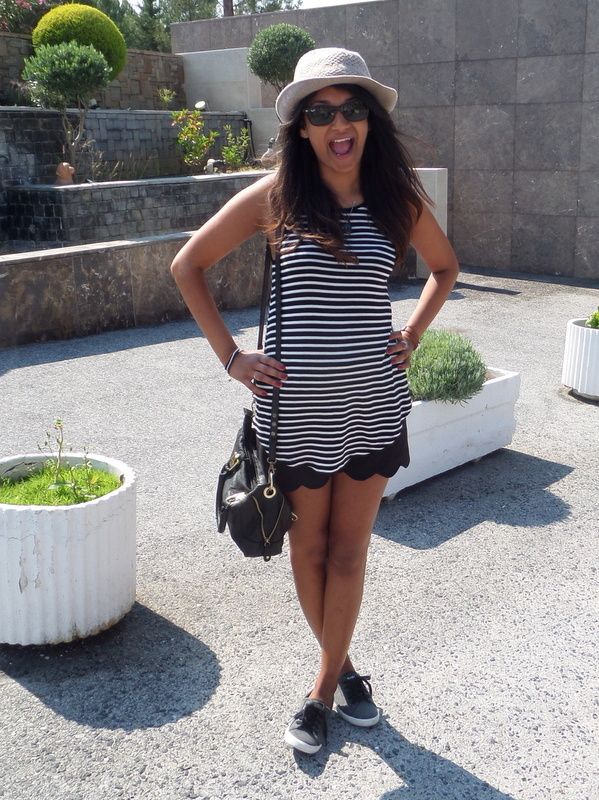 Wearing
Hat - Accessorise
Sunglasses - Ray Bans
Top - American Eagle
Shorts - Dorothy Perkins
Shoes - Keds


This is the first of many looks from Greece. I've been home for a few days and no place has stolen my heart as much as Thessaloniki has. I'm already planning my next trip back because of how much we all fell in love with it.
Our first day was pretty much spent exploring the city. We went up to the coast to check out the historical White Tower and then came across a PIRATE SHIP THAT WAS ALSO A BAR! This literally blew our minds. We hopped on and went on our pirate cruise, which was filled with drinks and immense photo opportunities.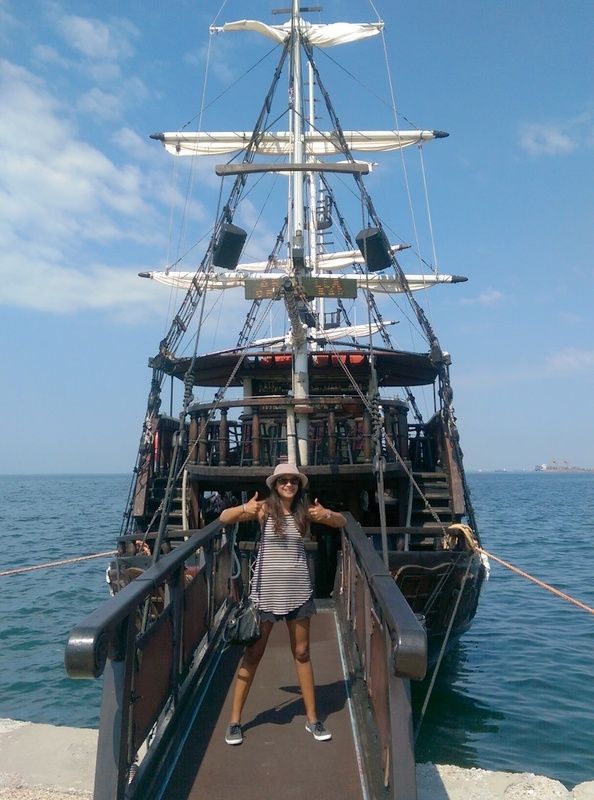 As you can imagine, we went on the boat several more times on the holiday. All our local friends definitely did not get the fuss at all.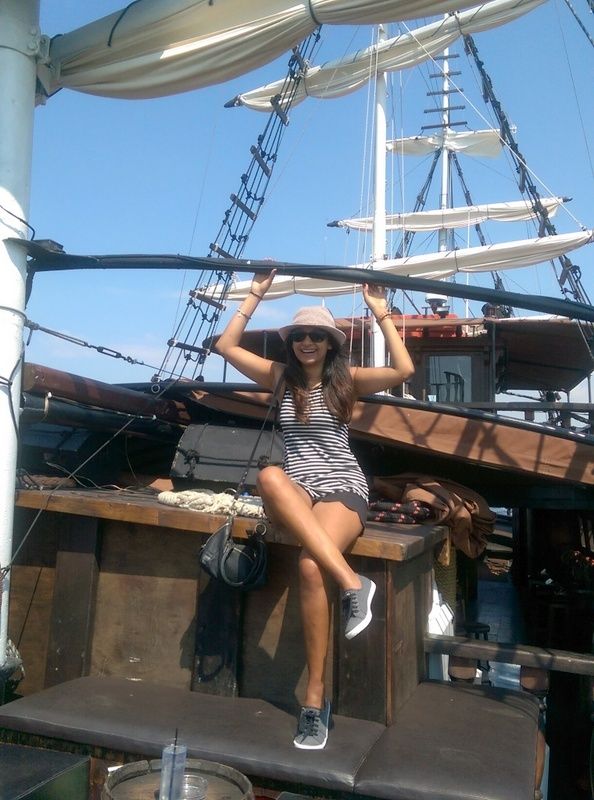 Sherin xx