I've had a wonderful weekend - I turned the big 2-7 and celebrated in style with the gang I went to Greece with, which reminded that I still had some outfits to share from that holiday.
Wearing:
Top - Oasis
Shorts - Boohoo
Shoes - Pull & Bear
Hat - Accessorize
Sunglasses - Ray Bans
This is one of my last looks from Greece and now I'm suer eager to go away on holiday again. I never seem to wear any of my holiday looks in London and I'm really missing walking around in shorts and cute tops - London, you see, has been quite cold this July.
This top is the high light of this look for me. I love the two different colours at the front.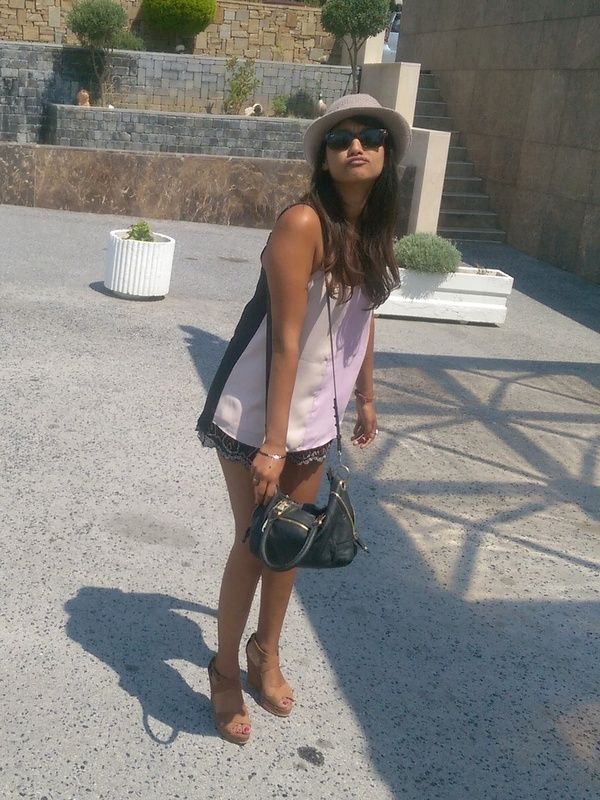 This hat though. I bought it while delayed for a flight back in February, and it has seriously come with me on every holiday I've had this year. And it's been in pretty much all of my holiday looks. I guess delayed flights have some advantages.
Greek sunsets have probably been my favourite ever. They are stunners and everyday we were treated to different views and colours for the sunset. This was my favourite bar in Thessaloniki - it was located on a hillside and looked over the whole city and some ruins.
And because Cat and I are so cool.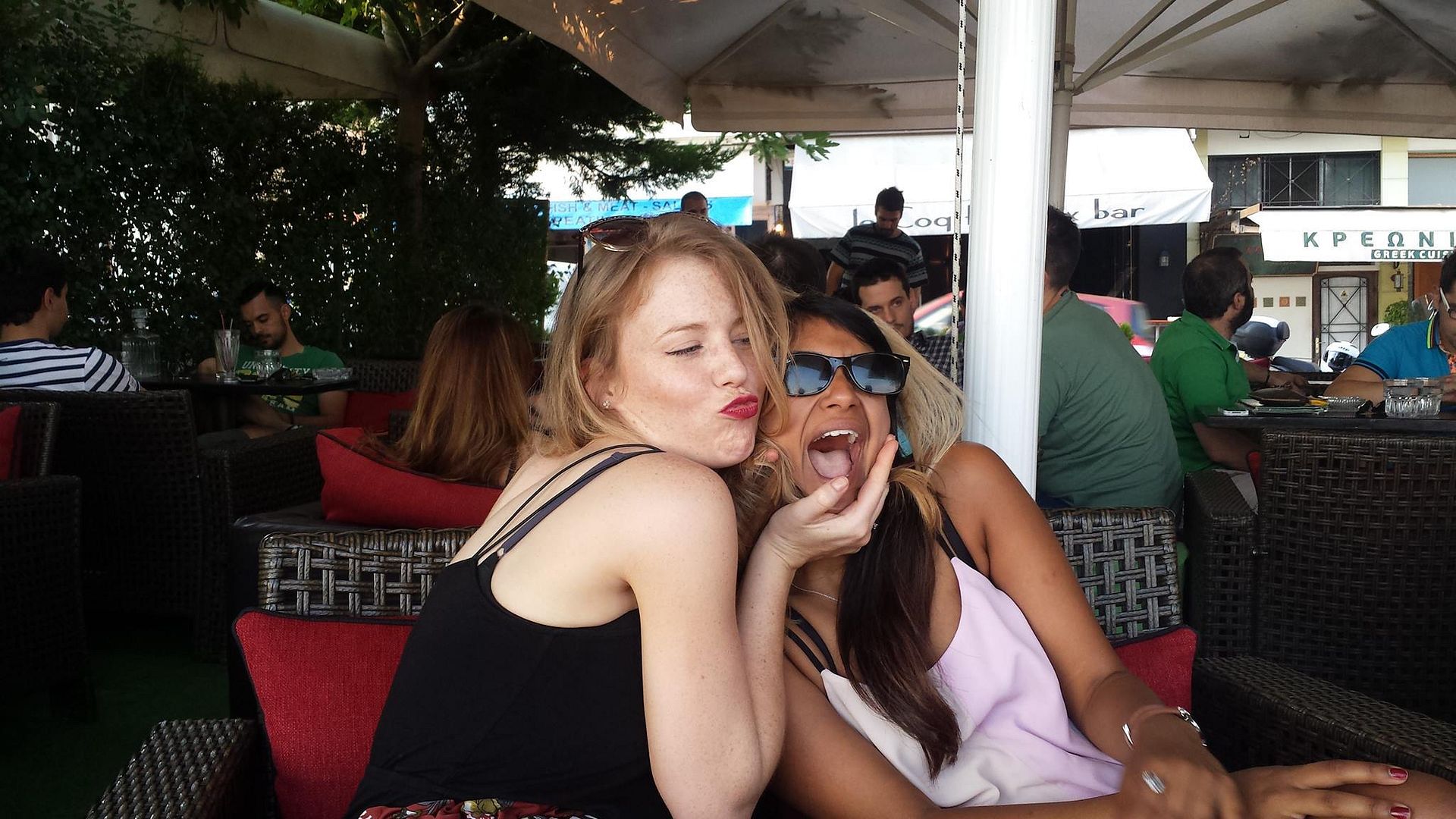 Sherin xx