The main reason for my trip to Greece was for a wedding. It was the wedding of one of my oldest friends so I was super excited to be involved. And oh my what a wedding it was! It was filled with traditions and dancing - so much dancing. But more on that in the next post.
Wearing
Dress - Mango
Shoes - Pull & Bear
Necklace - Avon
Bag - Steve Madden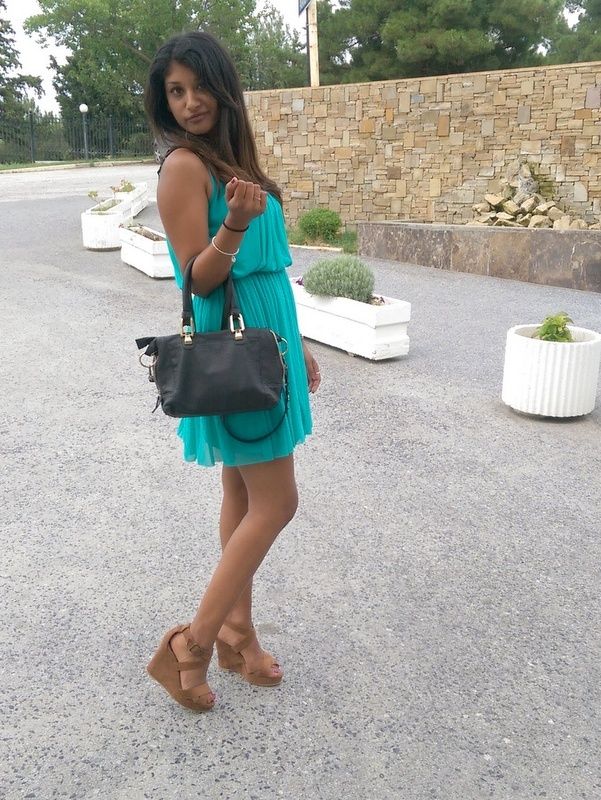 The day before the wedding, all the guests were invited to the couple's apartment for a few hours of food, drinks and lots of traditions. My favourite was the 'making of the bridal bed'. Friends of the bride make the bed for the bride but all the elder women get involved and start telling them that they're doing it wrong so keep messing it up. When everyone is happy with the bed, guests throw various items onto the bed: rice to signify strong roots; sweets to signify a sweet life; money to signify wealth and a baby (not thrown I might add) to signify future children.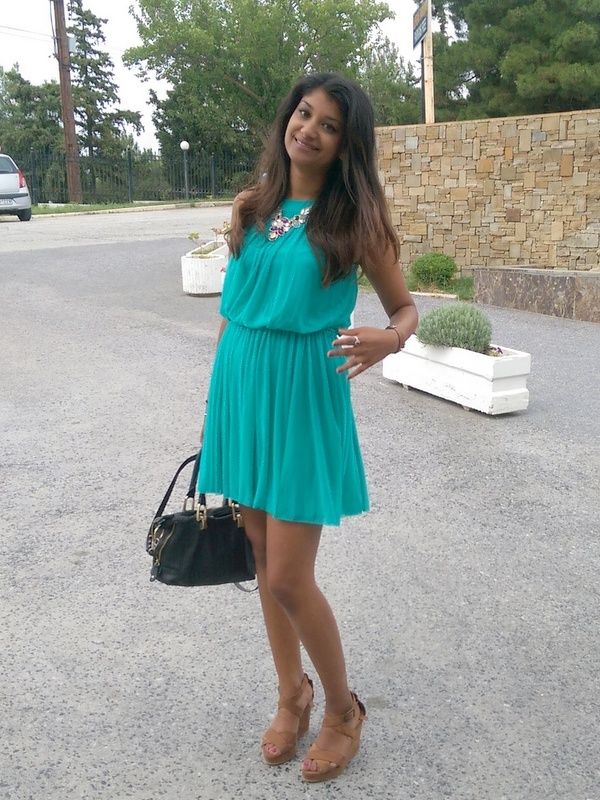 I left my outfit really late and only bought it a few days before we were set to fly off. I'm glad I waited till I spotted the right dress though - this was perfect for the event. Not as formal as it was a low key day, but good enough to go out in after.
And we definitely experienced the night life after - those wedges had me out and dancing till 7am!
Sherin xx