One of my life regrets is never learning how to ride a bike. That always really makes people surprised but I just never got round to it as a kid.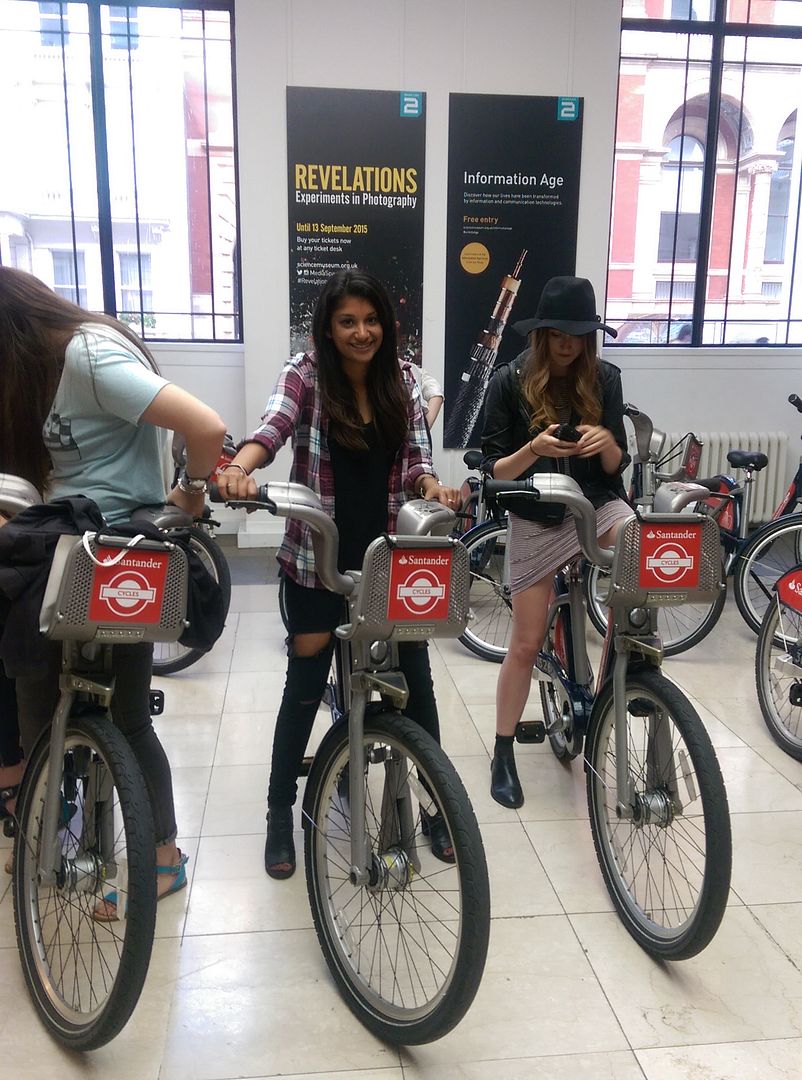 And then in comes Santander. They're the new bikes around town so when they invited myself and several other bloggers for a ride round the Science Museum, I knew this would be the time to learn. The team there was great. Everyone knew that I couldn't ride a bike, and had never been on a bike before, so they were all really helpful. They calmed my nerves and gave me a few practice rides before sending us on our way.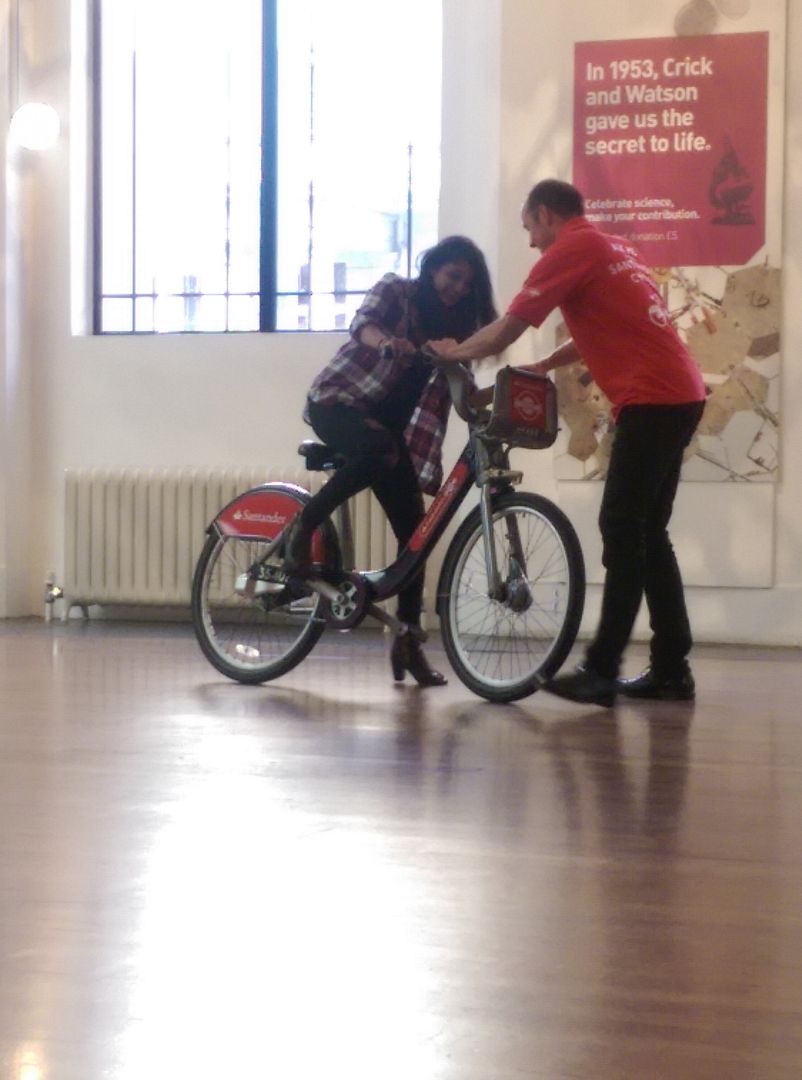 I absolutely love the Science Museum. I make it my mission to visit at least a few times a year, and going to the 'Lates' (where it's open after 7pm for 18+) is my favourite time to go. To have a private tour alongside some of my favourite bloggers/friends was quite an experience. Our tour guide was fabulous and I learnt so much. The space section was my favourite place. Loved finding out about the space stations and shuttles.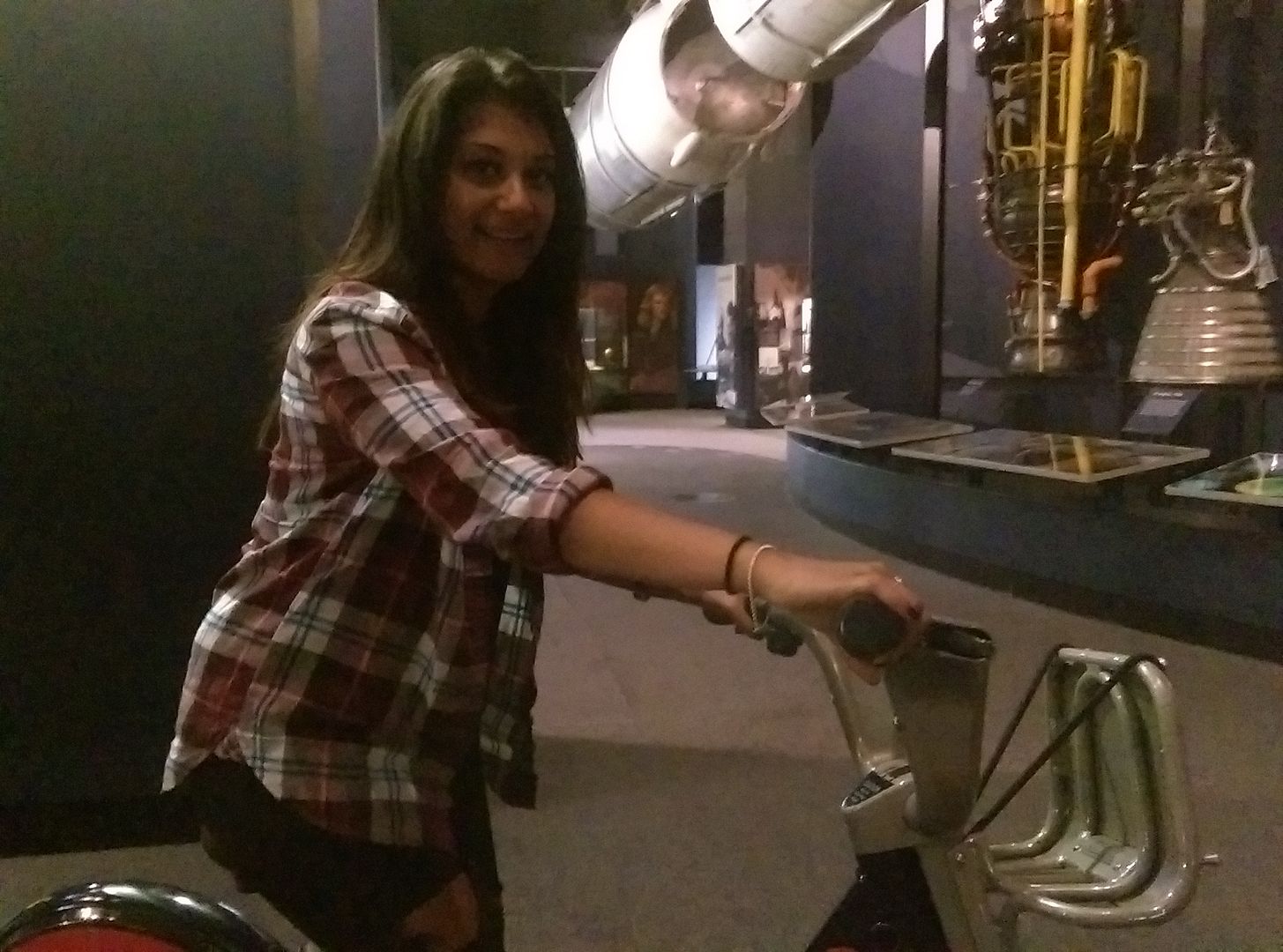 I definitely struggled a little bit. Ha! In the picture above, you can see my face in fear. I pedalled a bit but walked with my bike most of the way. But it's encouraged me to learn. I think I might grab one of the Santander bikes on day after work and try to learn.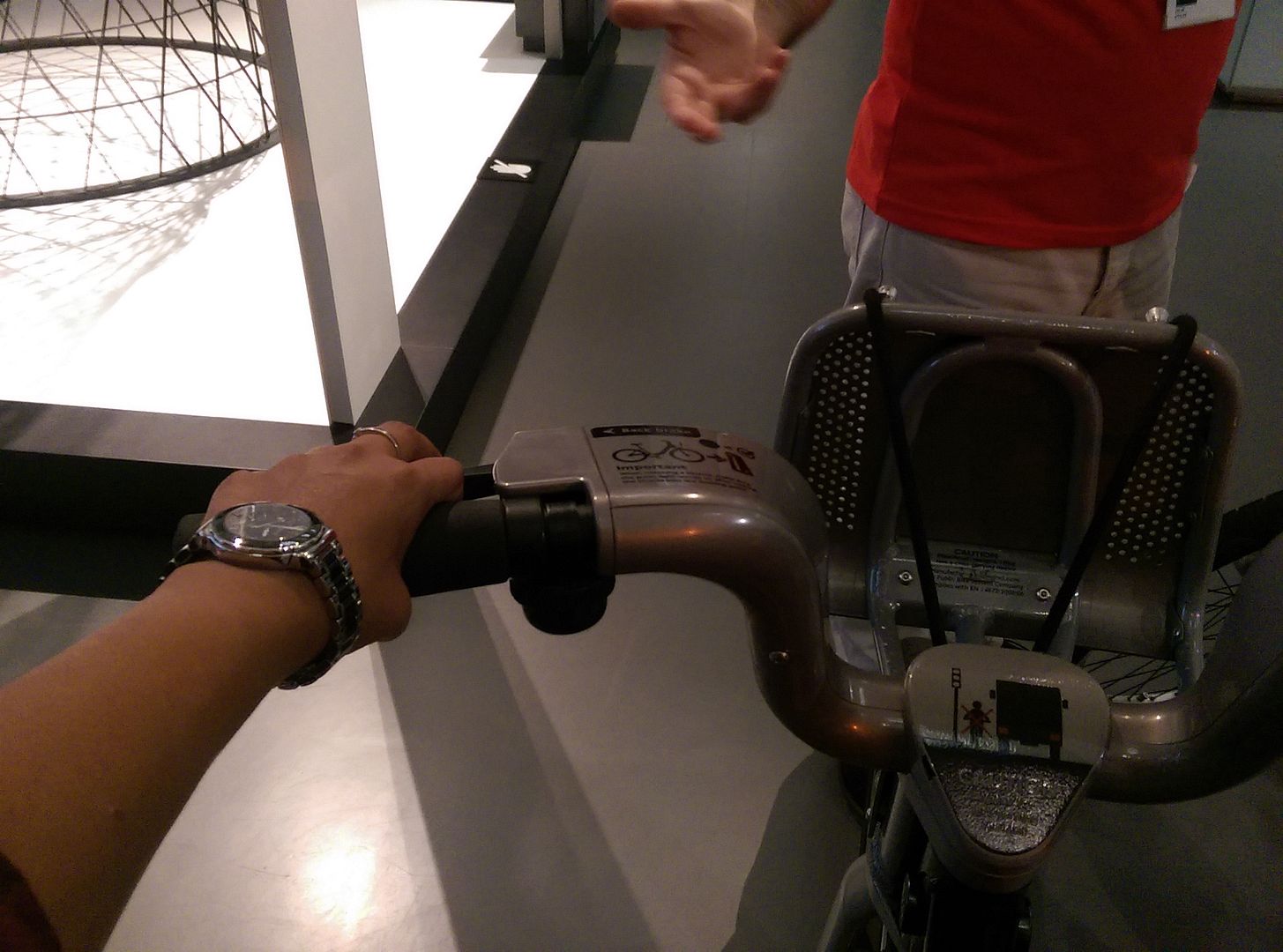 Santandar bikes
are great fun and really comfortable to ride. They're launching plenty of fun new routes so definitely keep you eye on the page to see what's coming up and win places on them.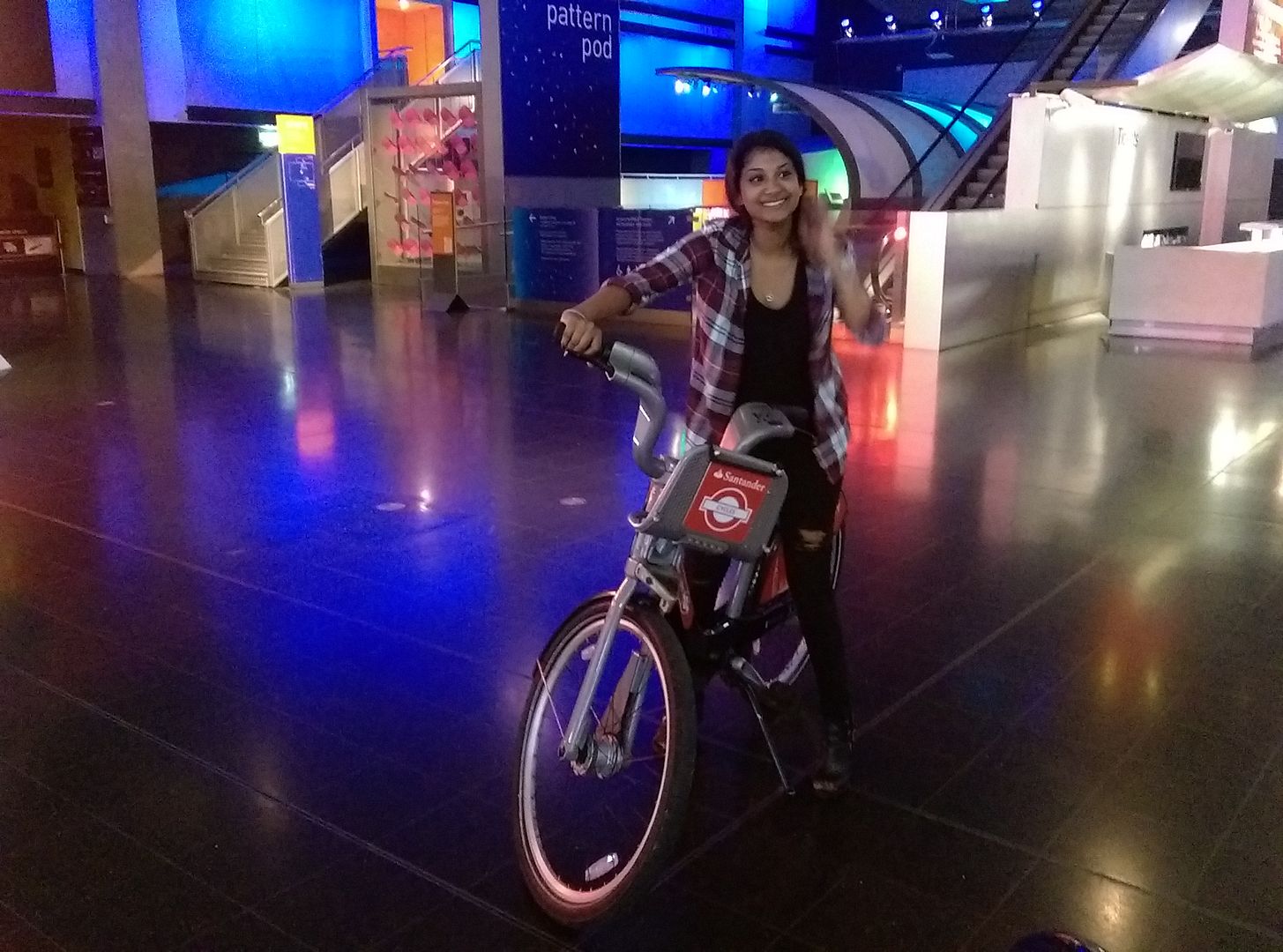 Sherin xx