The Strokes are one of my all time favourite bands. I grew up on their sound and love each and every album - the older the better though.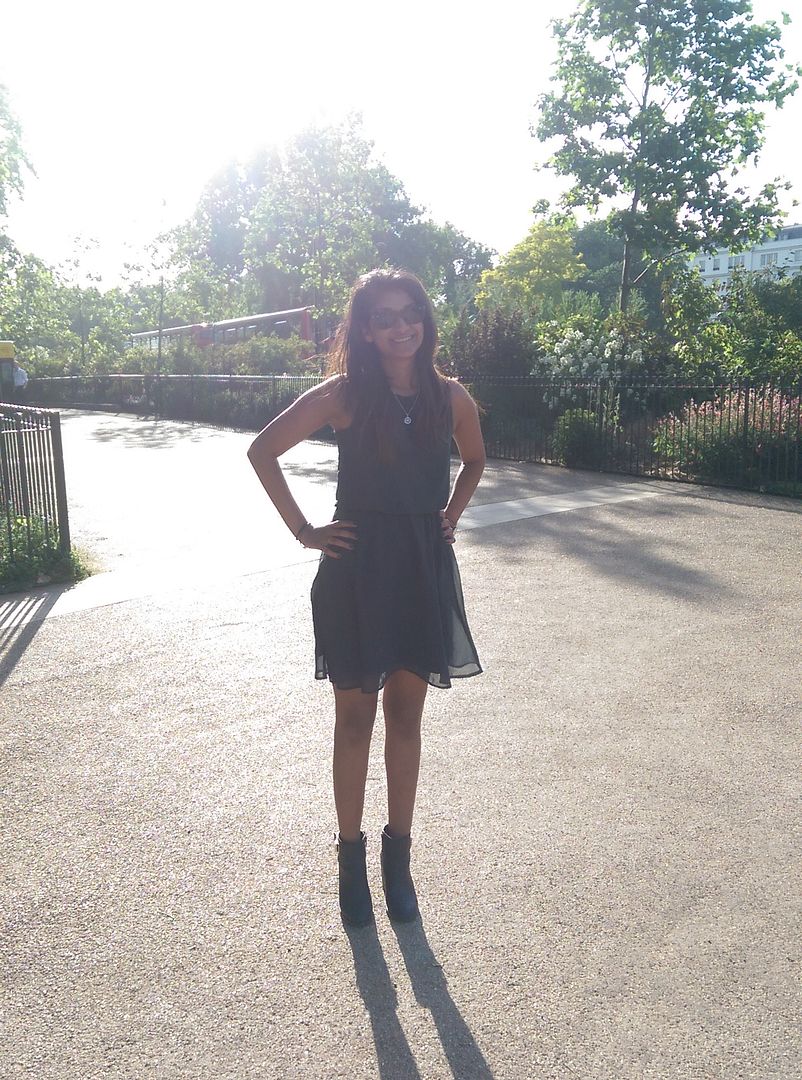 Wearing:
Dress - Locally bought
Shoes - Kurt Geiger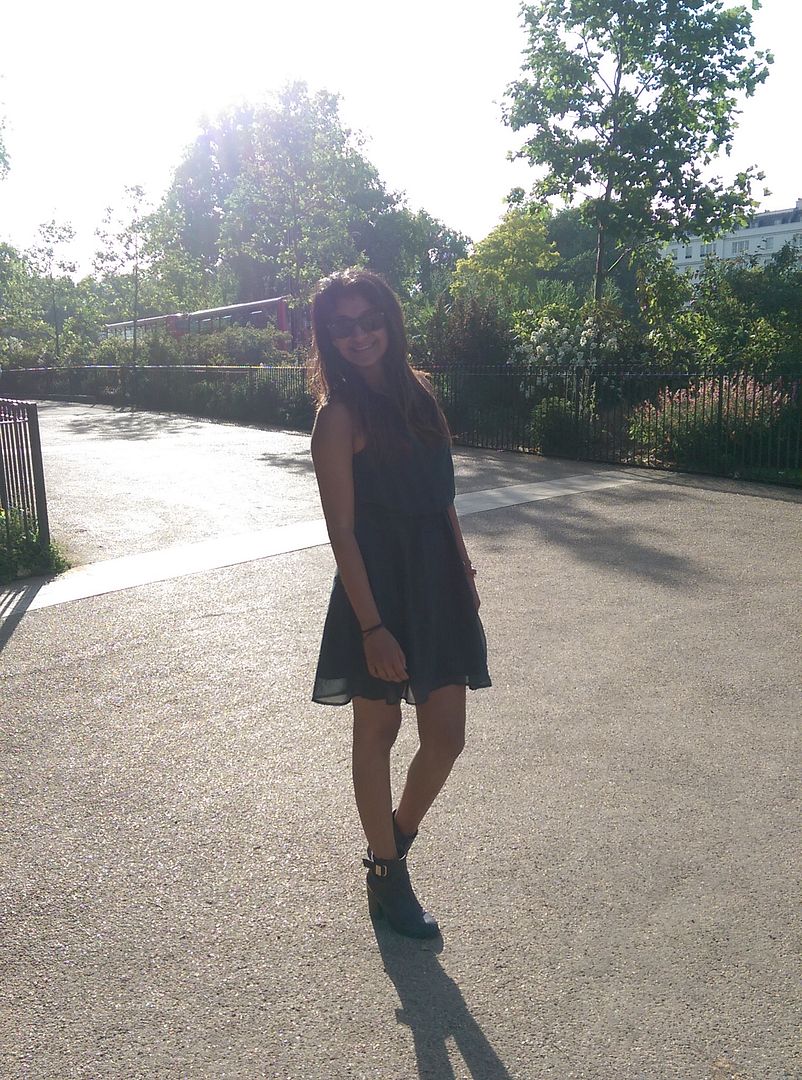 They played Hyde Park live last night and it was one of those gigs that will be remembered for years. The summer gigs at Hyde Park are a favourite of mine and I try to go every year. They have a fair few gigs on over the space of a few weeks, but the atmosphere is incredible. Each gig is a whole day: so starts at about 4 with support acts and then goes on till the headline act is done, at about 10.30. It's just such a great way to spend the day.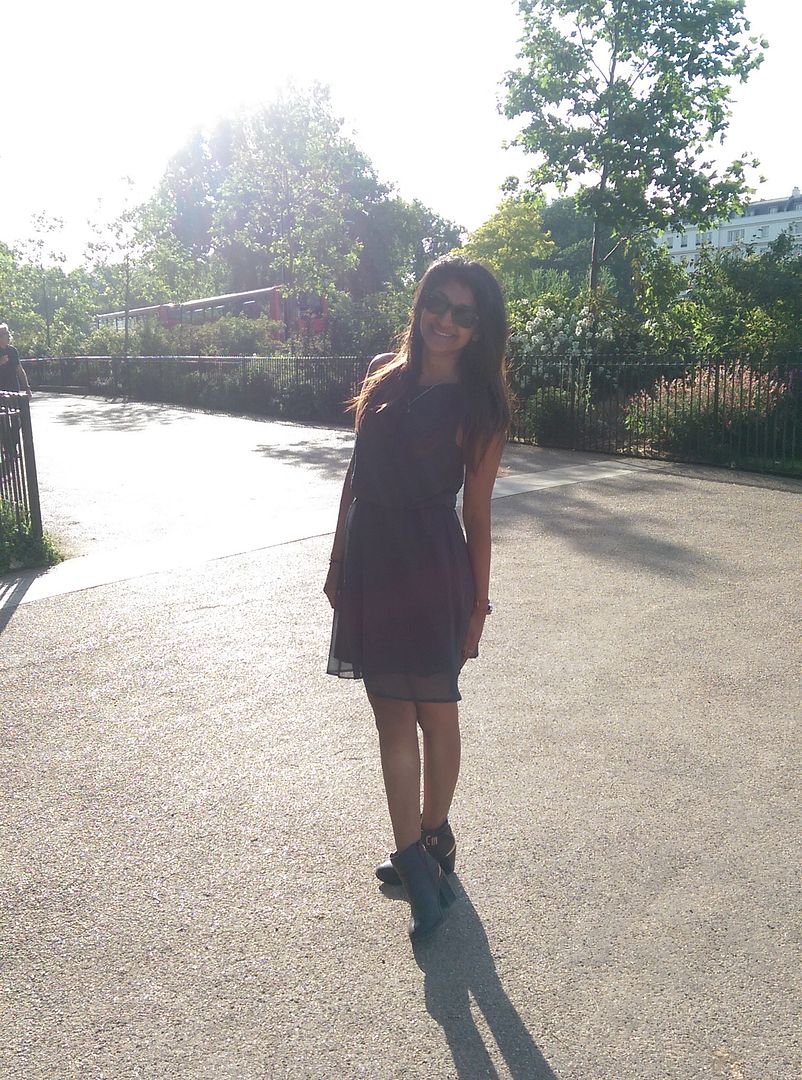 It's warmed up in London anyway, so this was a perfect opportunity to get my legs out. It did cool down in the evening, but by that point we were right in the middle of the crowd so didn't feel the breeze.
Although I didn't realise the sun was so strong that you couldn't really see the outfit. But I'm wearing my summer go-to green dress and my boots - I know how muddy and dusty these gigs can be, so I opted to protect my feet!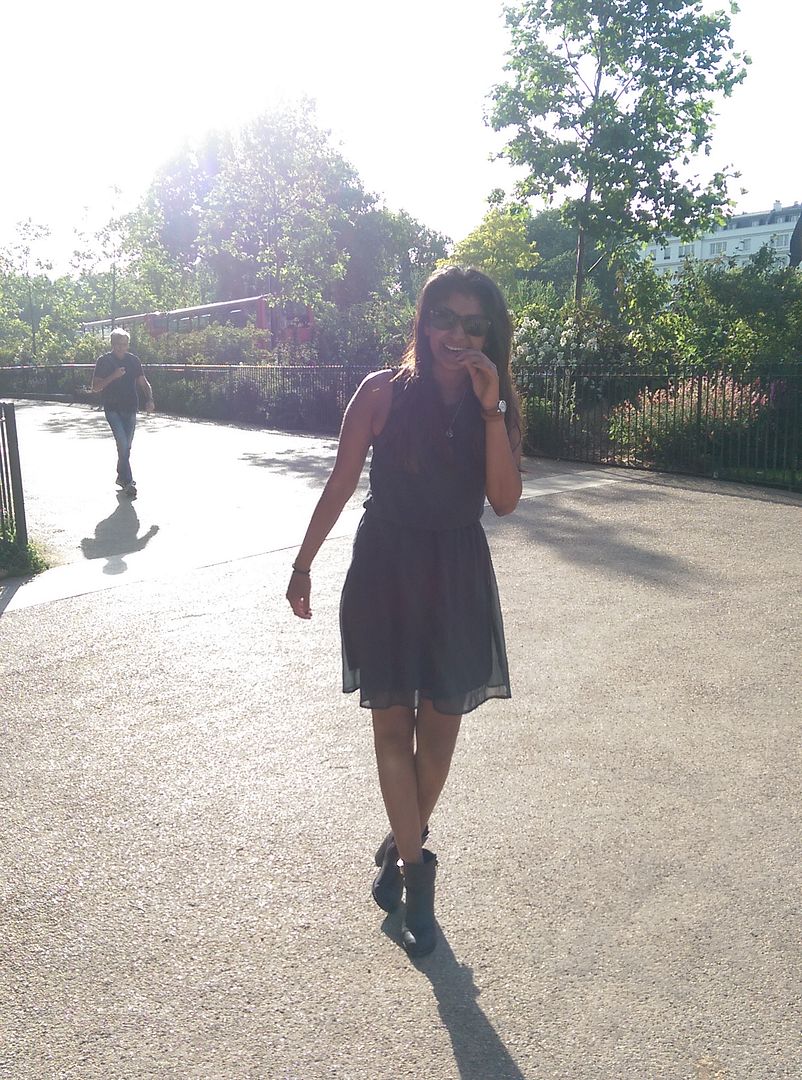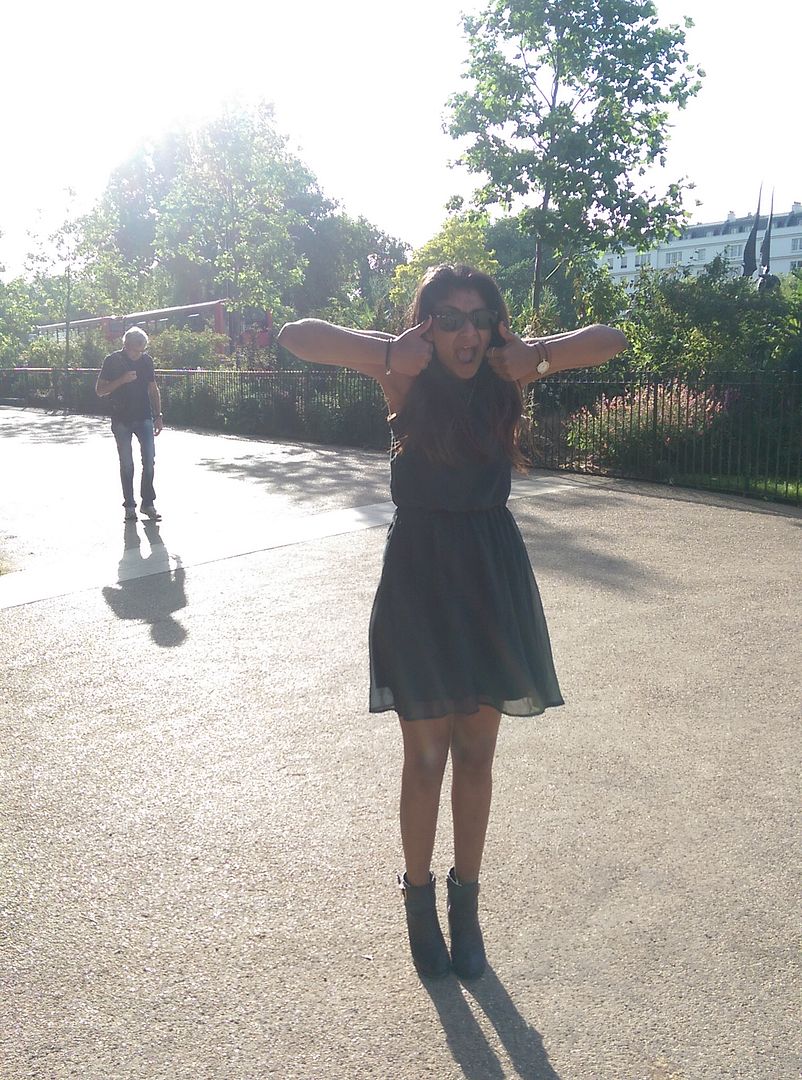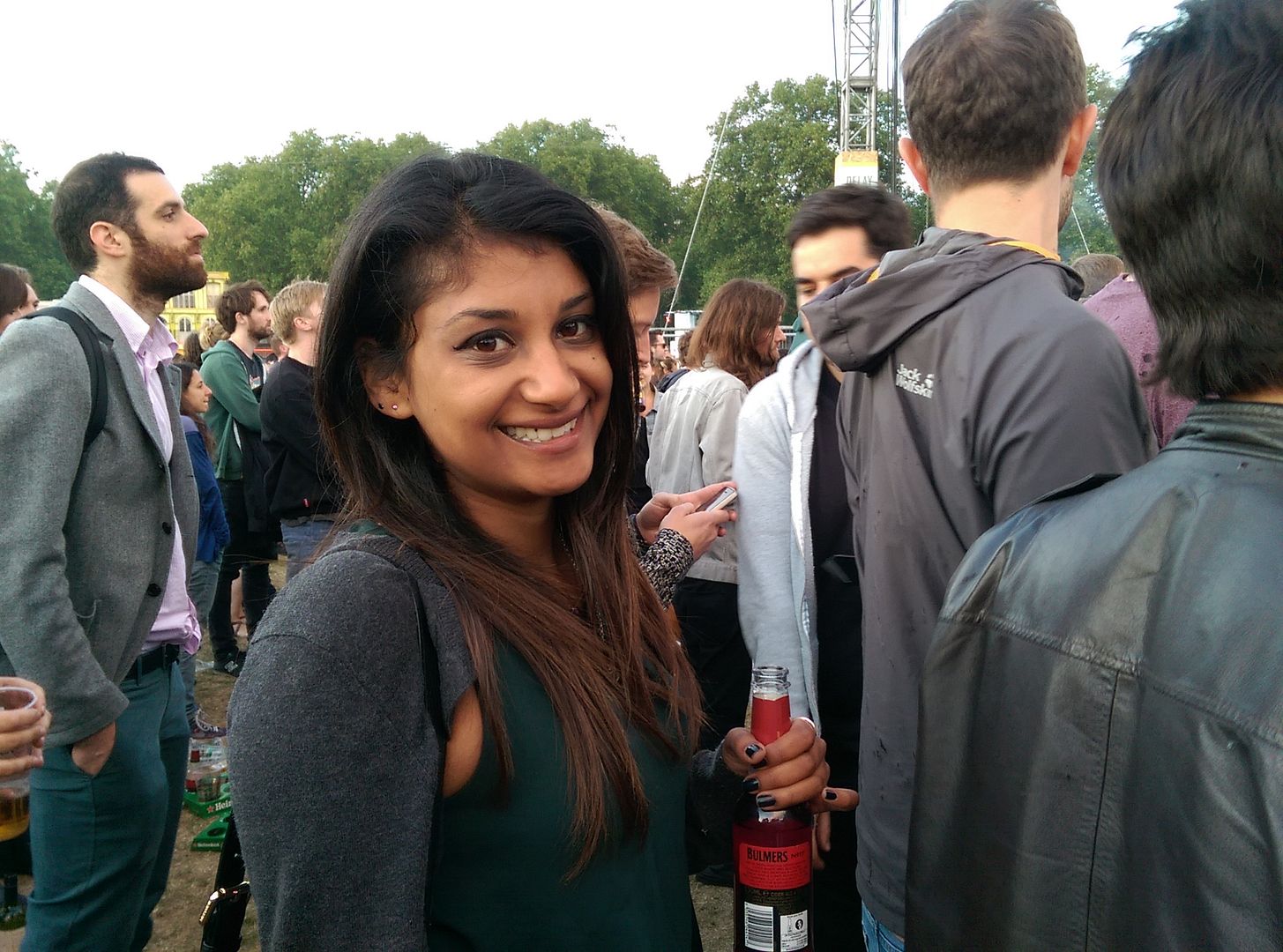 Sherin xx