This wasn't really an outfit I wasn't going to share, but then I got a hot new accessory for it. While you won't see me wearing actual snakeskin, or any other real animal skin, I definitely couldn't resist putting an actual snake round my neck.
Wearing
Top - Oasis
Jeans - Miss Selfridge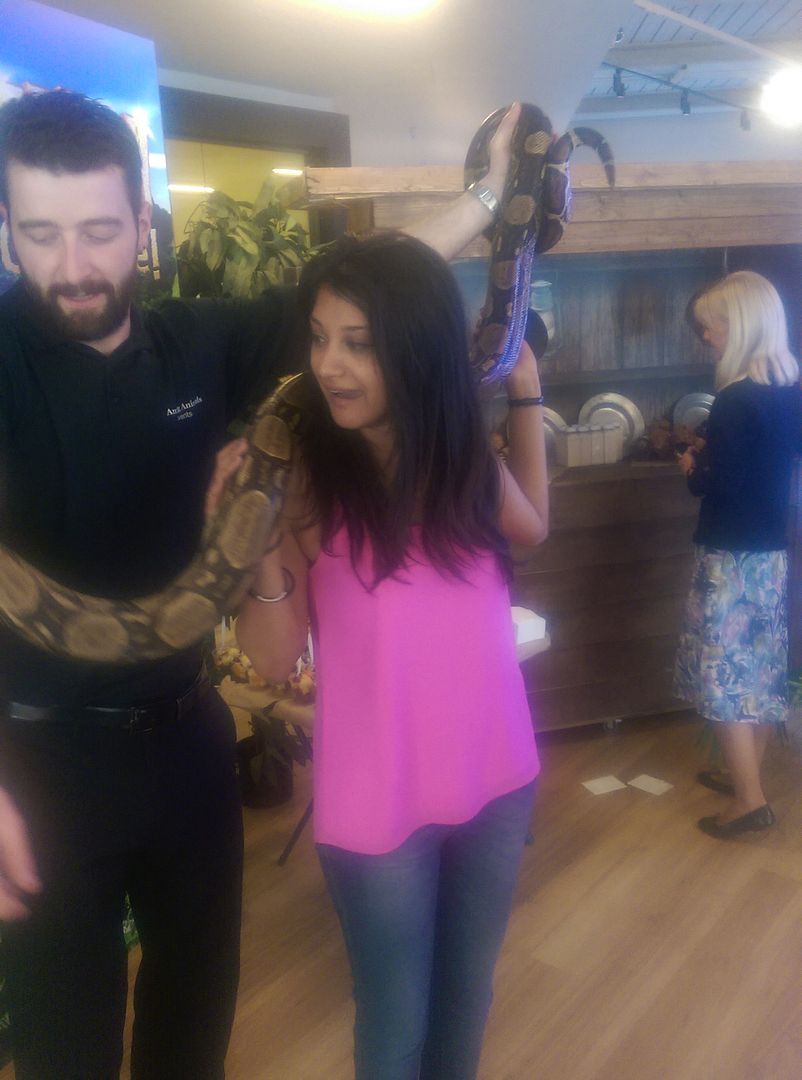 I really love the colour of the top. I don't tend to wear such bright colours but I really enjoyed it. I'm definitely going to pair more bright colours with my standard basics.
We had some reptiles come into the office a few weeks ago and being around them was fun and definitely an experience. As you can see from my face, I was a bit terrified but eventually got at ease to comfortable hold a live snake round my shoulders.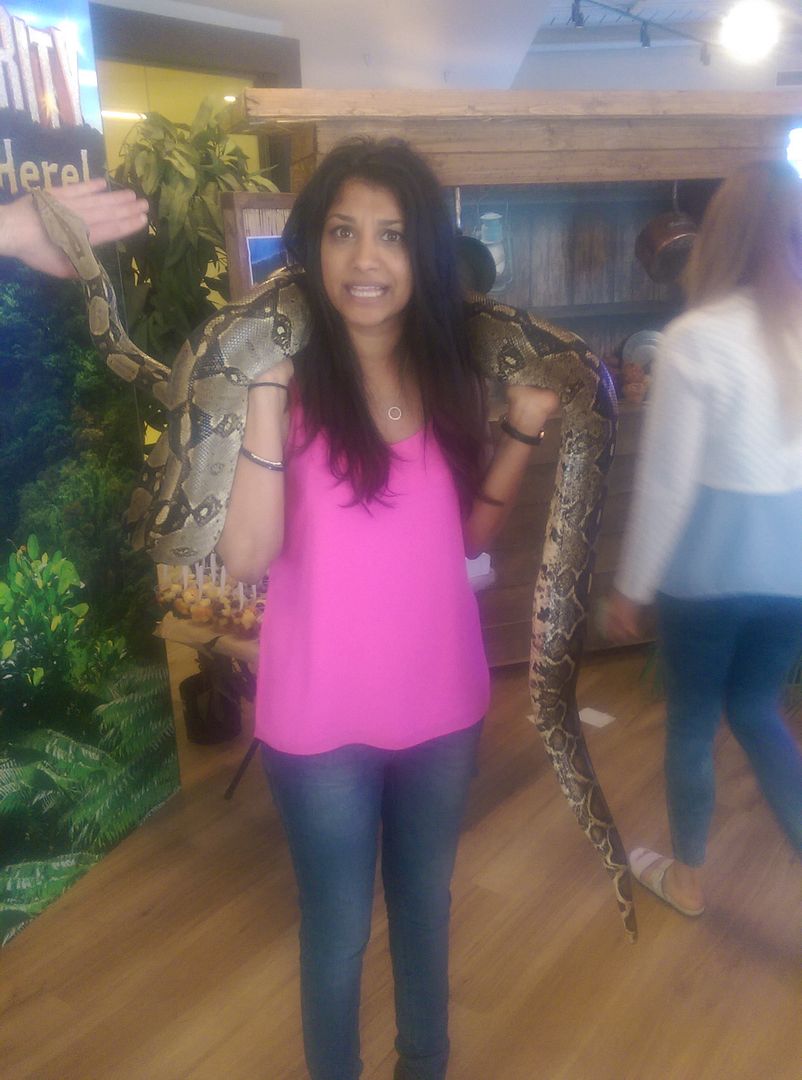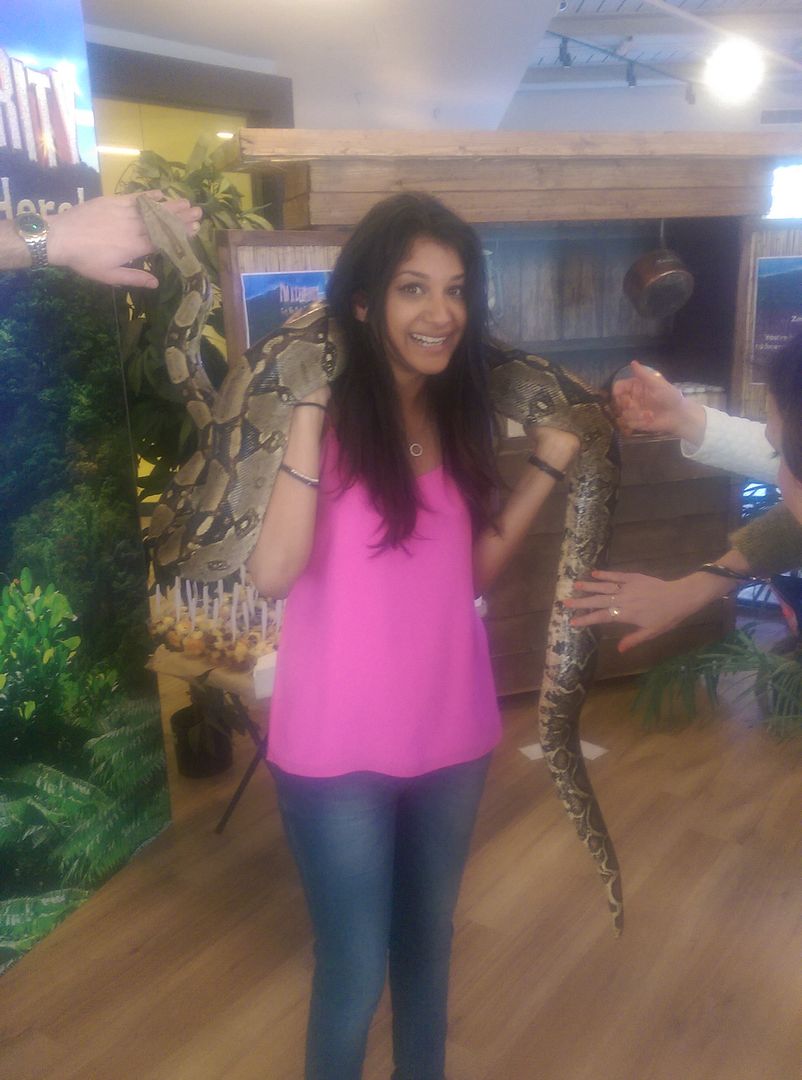 Sherin xx