My second day in LA was just as magical as the first. We went to brunch in Abbot Kinney and took a gorgeous route to it.
Wearing
Top - Venice Beach Sweatshirt
Tank - American Eagle
Shorts - Dorothy Perkins
Ankle Boots
- Timberland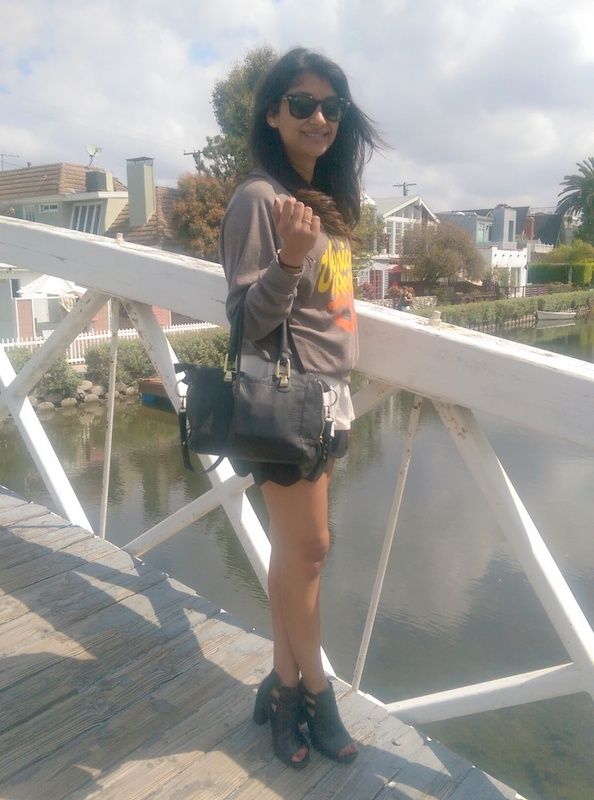 Venice Canals are so beautiful. I was in awe of the houses in the area and had fun walking over all the bridges, while checking out the view.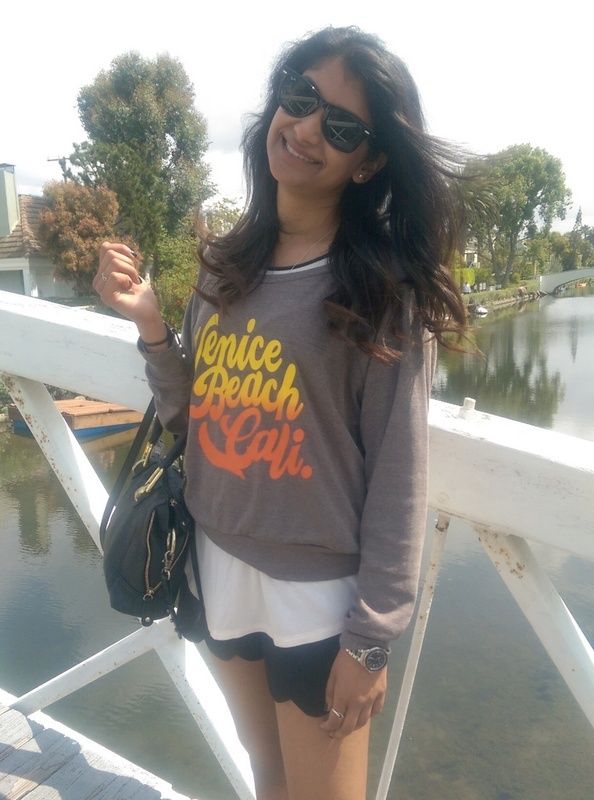 The day did start off as a bit cooler, which is why I layered up with this Venice Beach sweatshirt which I bought the evening before from Venice Boardwalk. It's a total tourist piece but I had to buy it!
I was also specifically told not to wear heels as the day would involve a lot of walking. But I love heels and these
Timberland shoes
are just so comfortable - I knew I'd be able to walk around in them all day.
Luckily it warmed up later on in the day, so after brunch, we went to The Grove to do some shopping. If you can't sense a pattern already, most of this trip is eating and shopping - my two favourite things.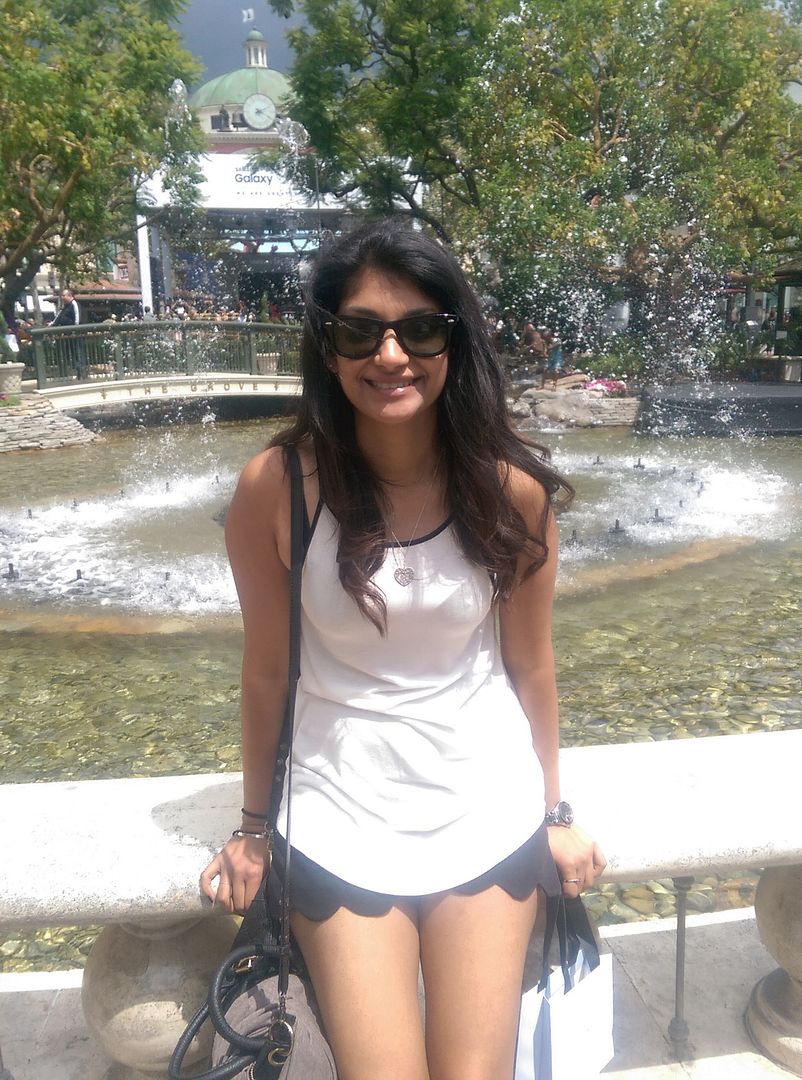 Sherin xx