I'm officially back in London and I've had a fantastic trip to LA. I can't wait to go back now. I do still have a bunch of pictures and stories to share, so that I can re live the holiday for a bit longer.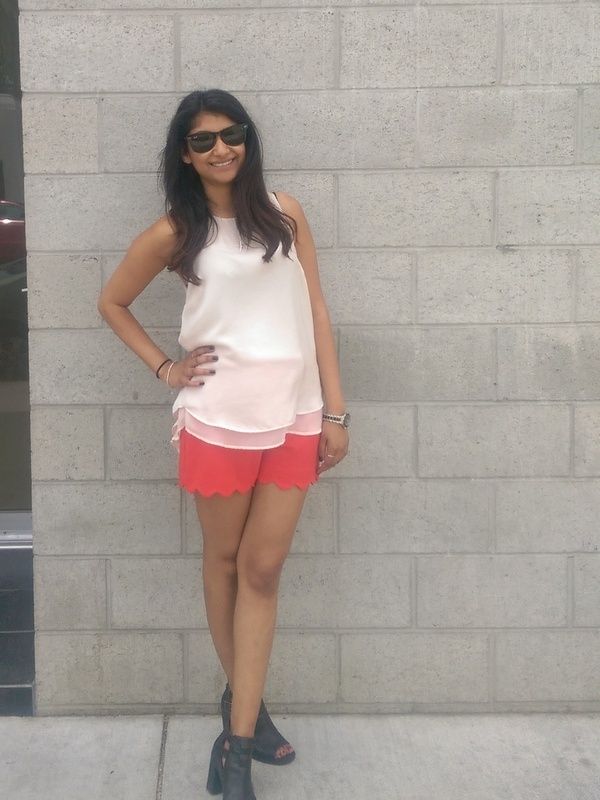 Wearing:
Top - H&M
Shorts - Dorothy Perkins
Shoes - Timberland
While most mornings started off a bit hazy, they all eventually cleared up into beautiful days. That means I was able to bring out and wear the summer pieces that I hadn't in London. That includes these red shorts and this white top. The top is pretty much backless and flowy - making it perfect for this weather.
The best thing about the weather was that I was able to spend a lot of time outdoors and walking around. Rachel took me on a long walk. We started at brunch on Abbot Kinney, and walked all the way down. We then walked along Venice Beach to Santa Monica Pier. While tiring, it is a beautiful walk along the blue ocean and golden sand.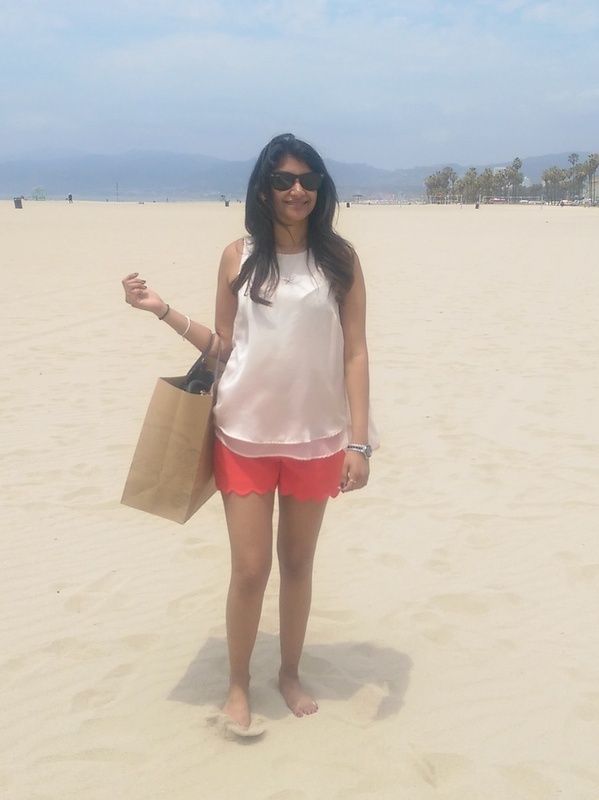 It was another day that involved a lot of good food. We had brunch at The Tasting Kitchen, which is an incredible brunching spot. But despite all the amazing food I'd had the last few days, I was definitely craving something fun and unhealthy. We went over to Barneys Beanery for full on American food, with wings and chips.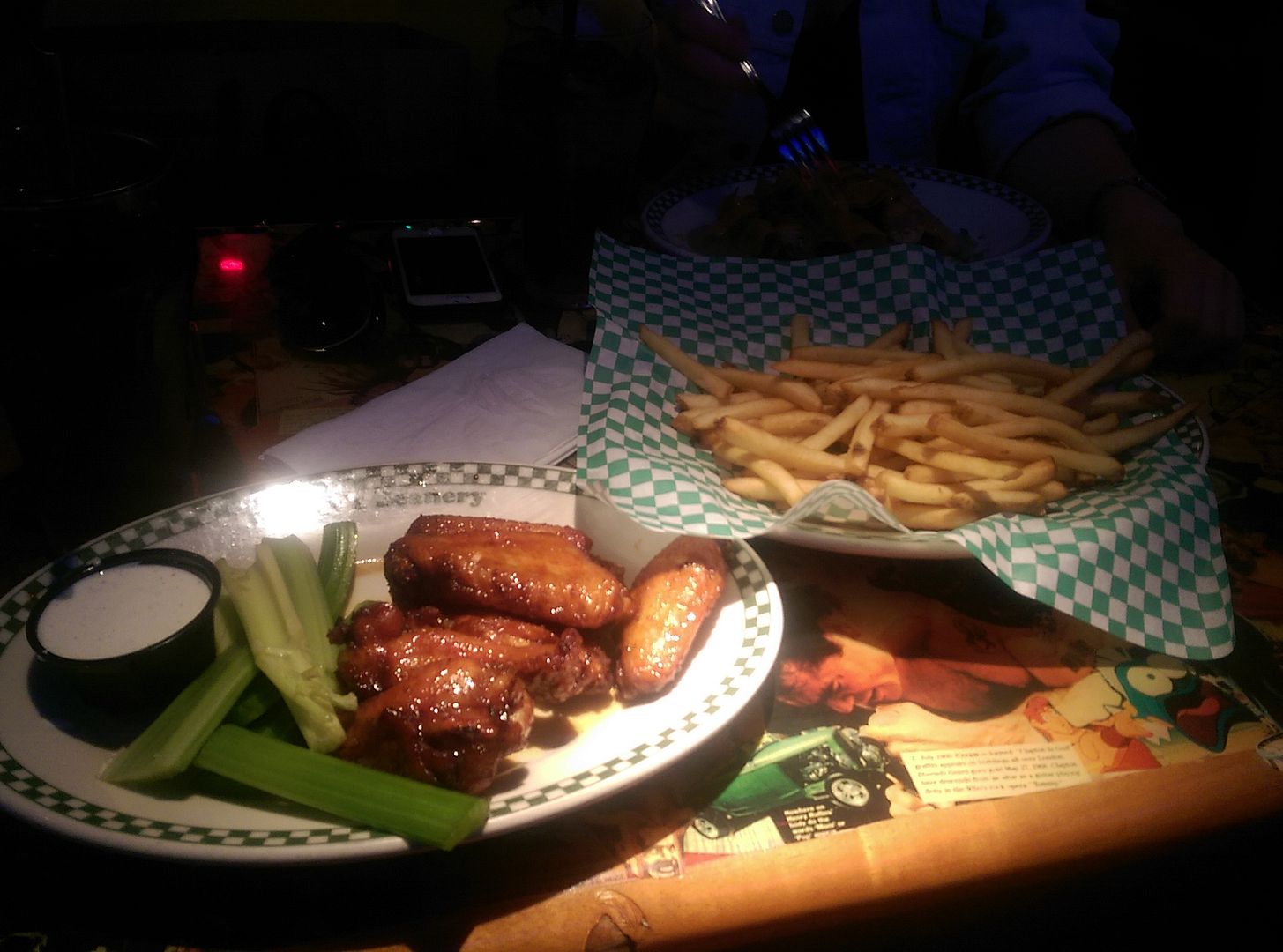 To end the day, my dad and I took a trip up to the Griffith Observatory. While I can imagine the view being amazing during the day, it was that bit more spectacular in the evening as I looked over the LA night lights. The Observatory is a great little location to head to there's the great view of LA, but there are also experts on hand with their telescopes, and lots of fun/informative exhibitions inside all about the stars.
Sherin xx