Don't worry, I'm nearly done with my LA posts. One of my favourite days in LA was my day at Universal Studios. I was seriously like a child on sugar.
Wearing:
Top - American Eagle
Sweatshirt - Venice Beach
Shoes - TOMS
Shorts - Dorothy Perkins
It started off as a cool day but warmed up later on, like any other day in LA so I knew layering was the trick. The shorts were well worn on my holiday and I paired them with a new pairs of TOMS which I picked up from the TOMS store/cafe the day before. These TOMS were so comfortable and were perfect for my running around all day.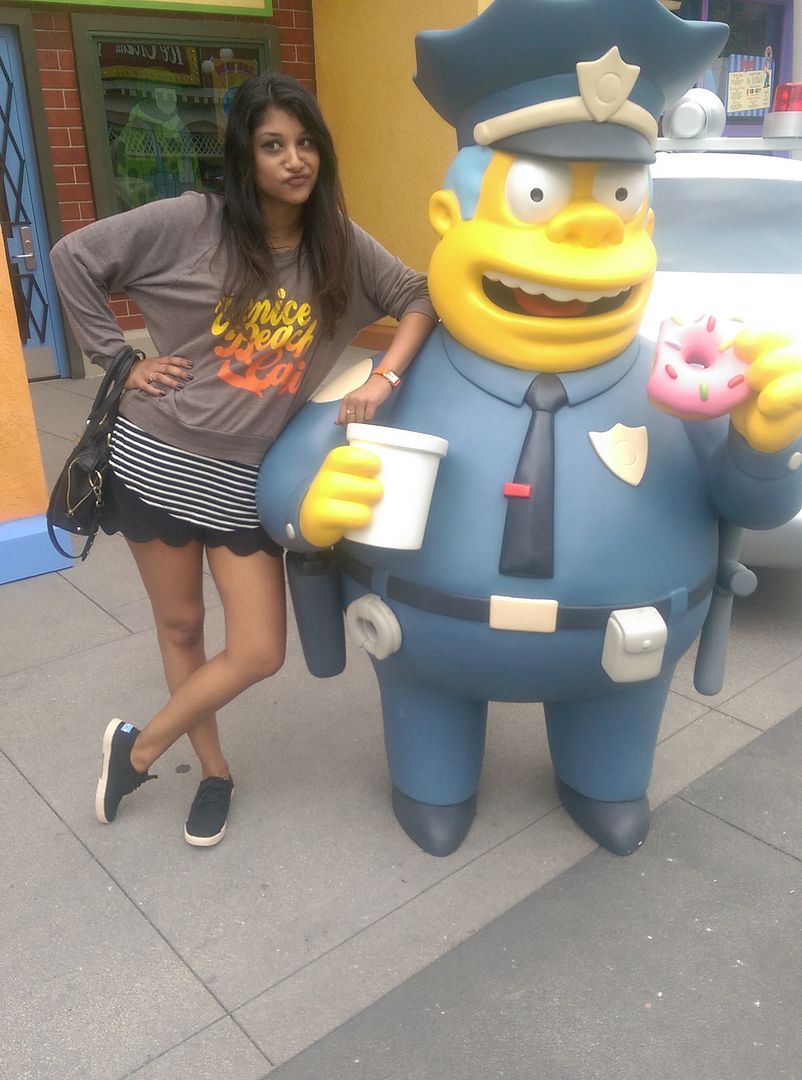 I've said it before but I love this sweatshirt so much. I wore it pretty much everyday. It's so comfortable and was perfect to keep me warm when the wind came by. Or after I got off the Jurassic Park ride, which got me absolutely drenched and needed to warm up and dry off.
Simpsons Land and the Transformers Ride were definite highlights of the day. Both are worth doing if you ever find yourself at Universal Studios. We also did the Studio Tour and I learnt so much about movies and how they come about. It was nice to be behind the scenes to see how these movies are made.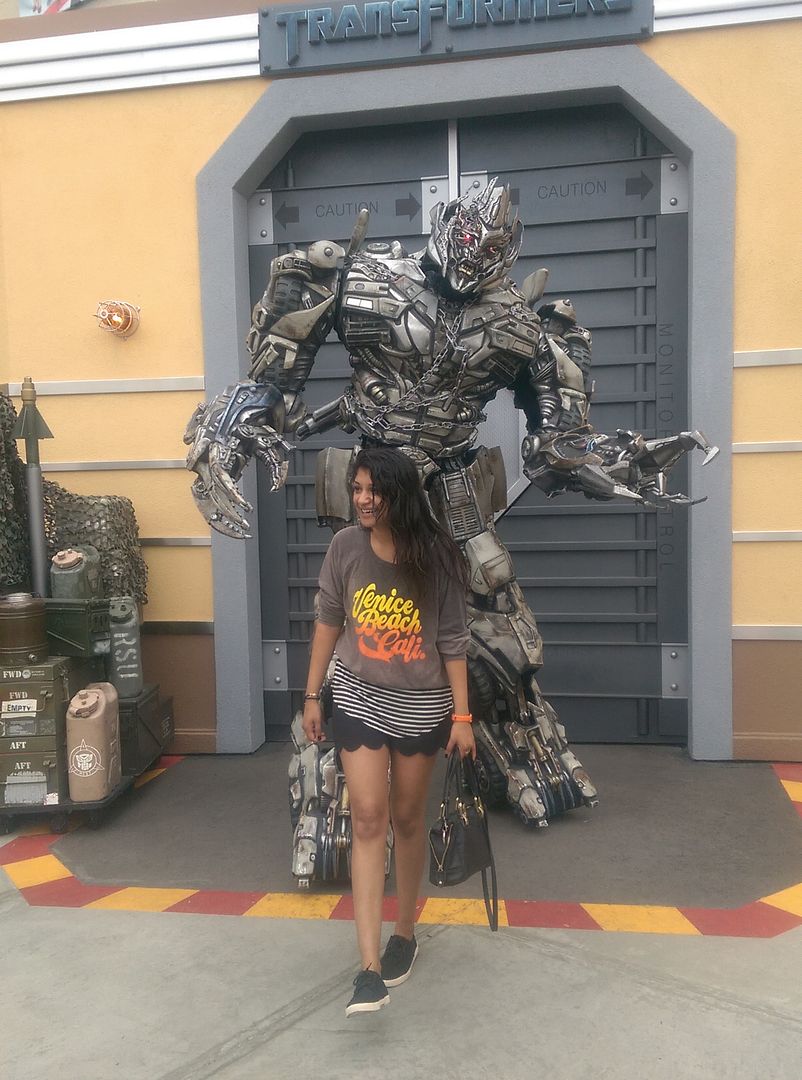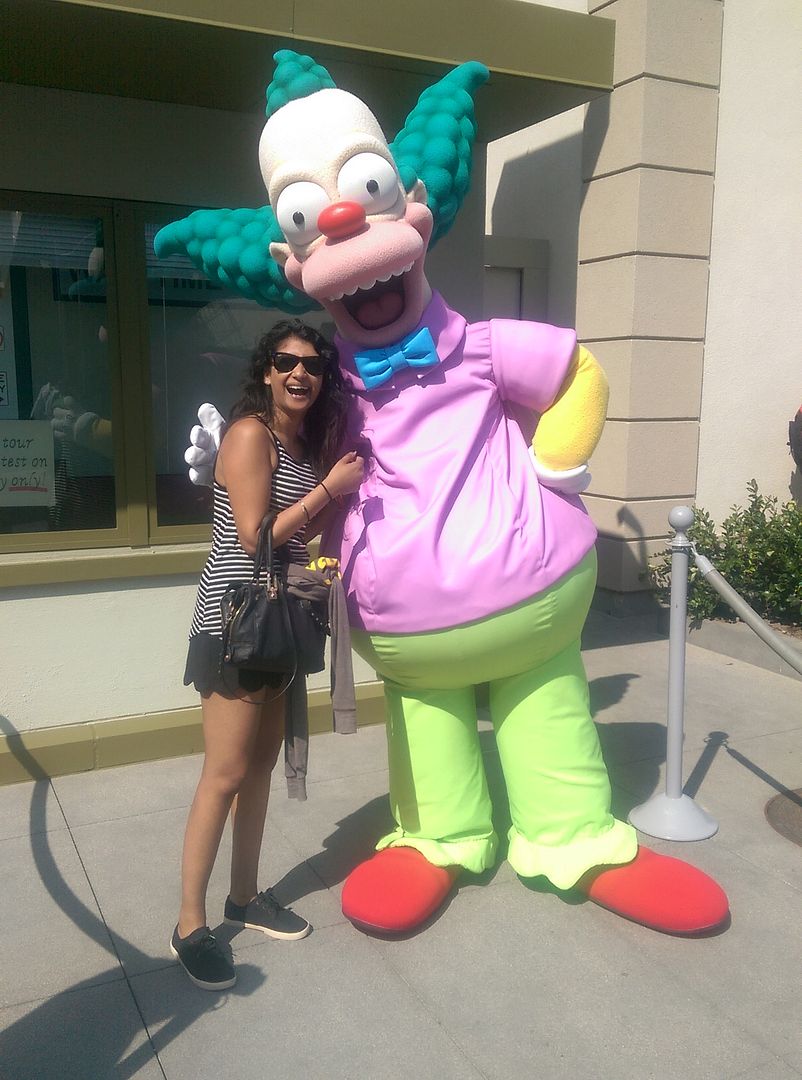 This was one of my favourite food days as well. Krusty Burger followed by a Lard Land doughnut. It took 4 days to eat the doughnut because it was bigger than my head, but both meals were so delicious!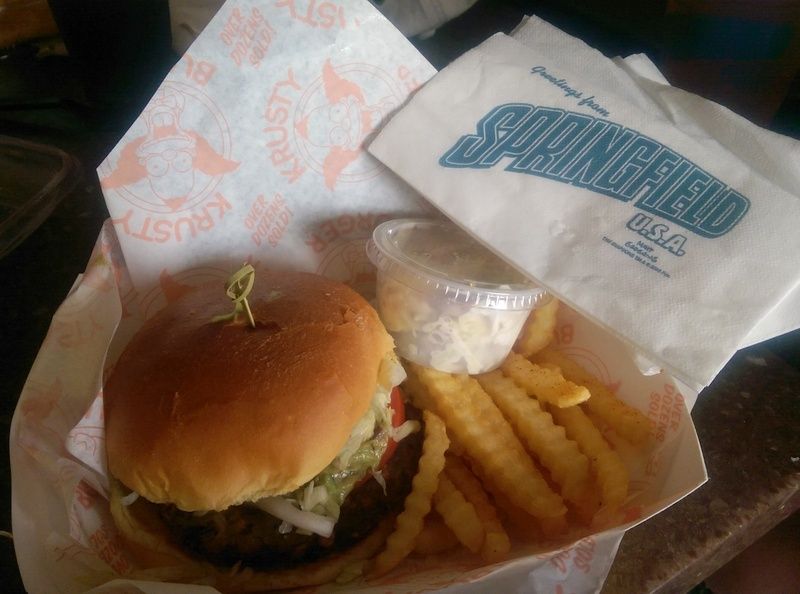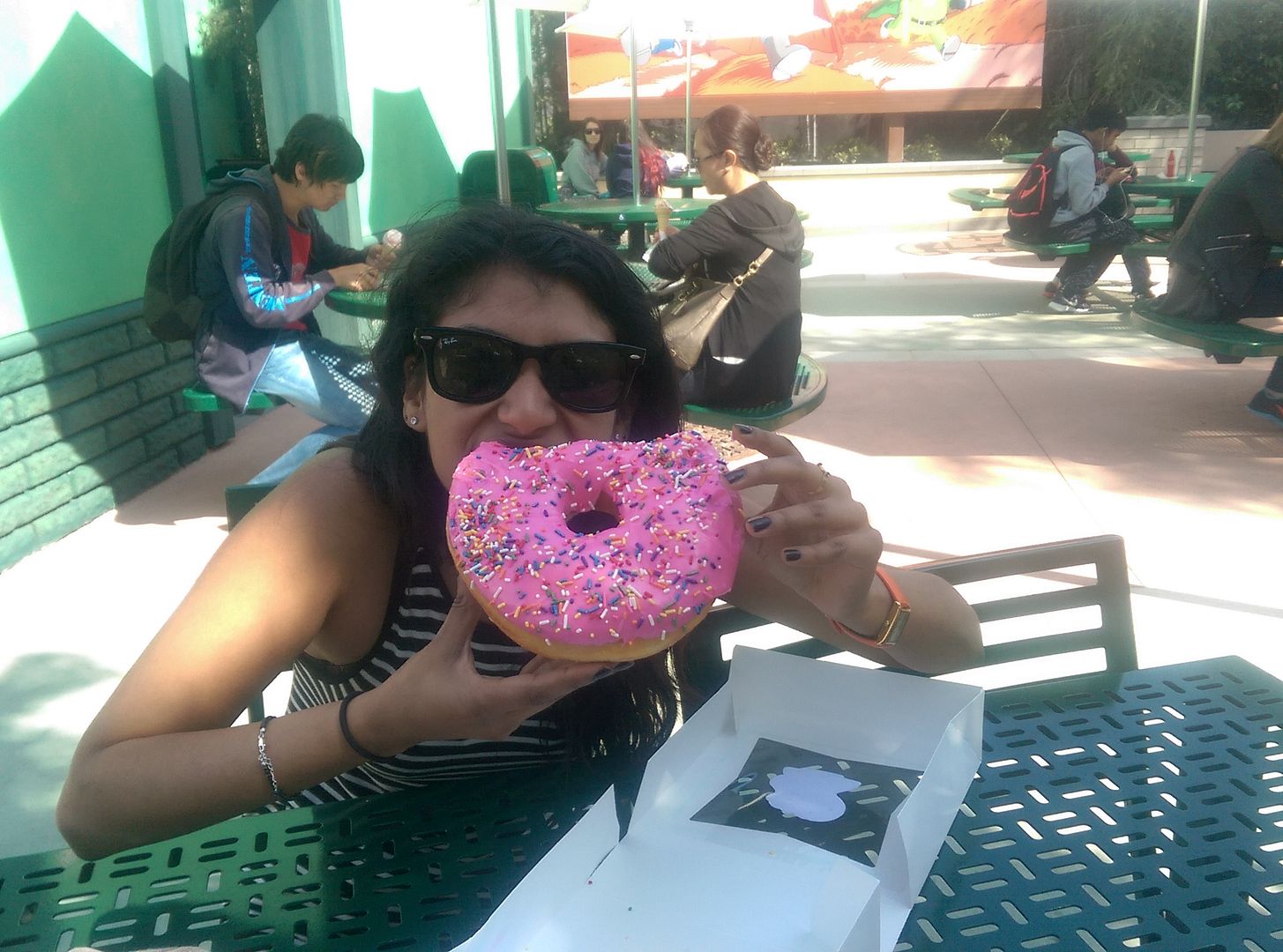 Sherin xx