One of my favourite places in LA was Santa Monica Pier. I loved the vibe there, with all the rides, stores and performers. I went there more than once just to hang out and walk around, while taking everything in.
Wearing
Top - Abercrombie
Shorts - Boohoo
Shoes - Vans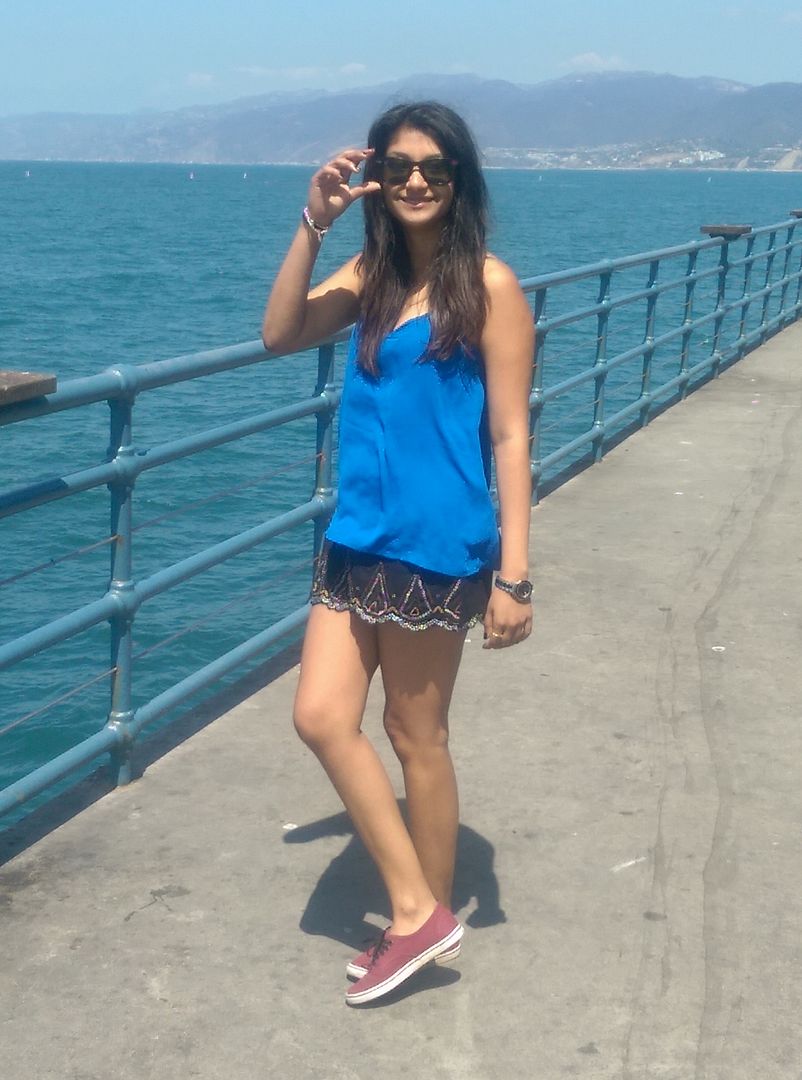 I particularly loved walking up to the water and just looking out into the glistening ocean. This is definitely something I don't get to do in London. And while checking out the beautiful sea, we actually saw a wild sea lion out there. It was pretty amazing.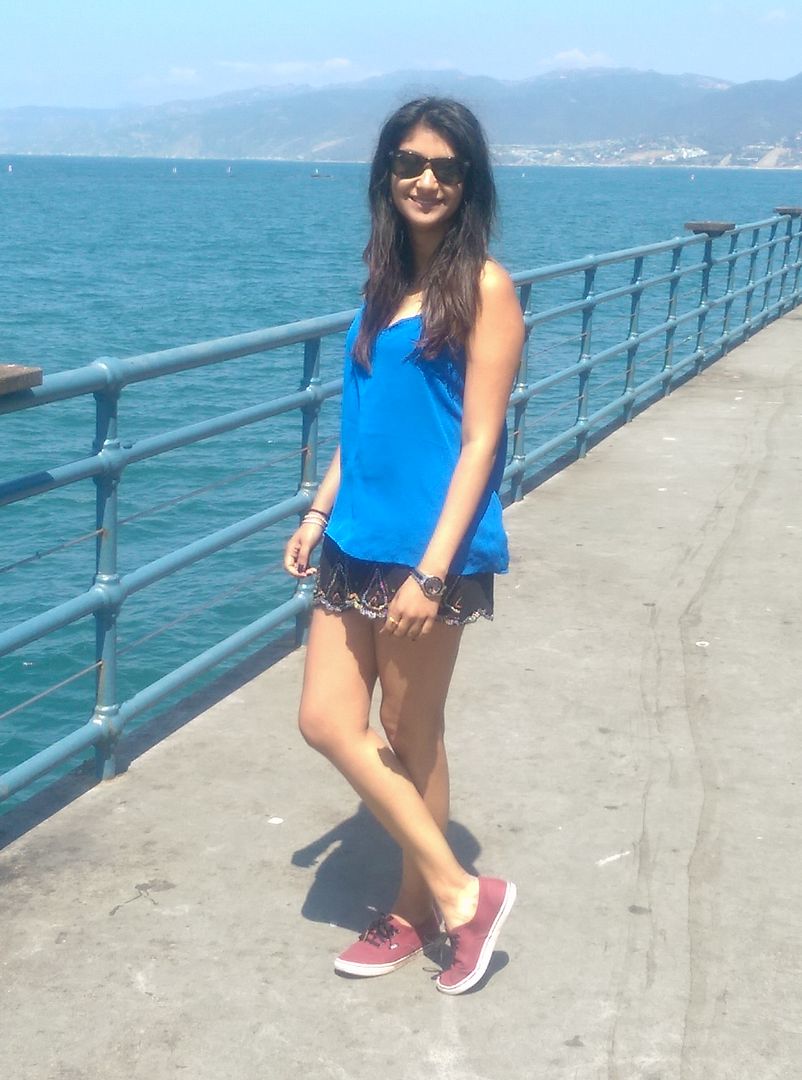 I have another holiday booked for next week now, so I can't wait to be at the beach again!
Sherin xx