For that that don't know, I'm doing a 5k muddy run this summer, with the
Race for Life
. Needless to say, preparing for it hasn't been going too well. I was meant to start training weeks ago to build up my energy, then slowly get to 5k, but I'm also really lazy.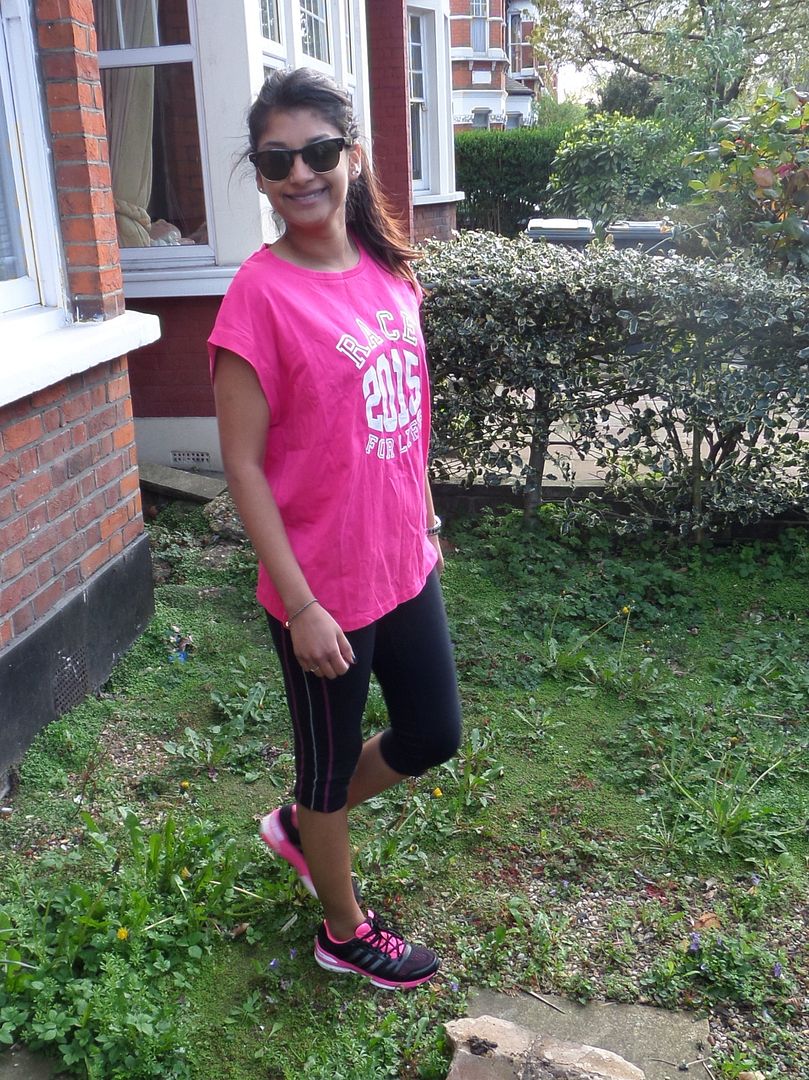 Wearing
Top - Race for Life
Leggings - H&M
Shoes - adidas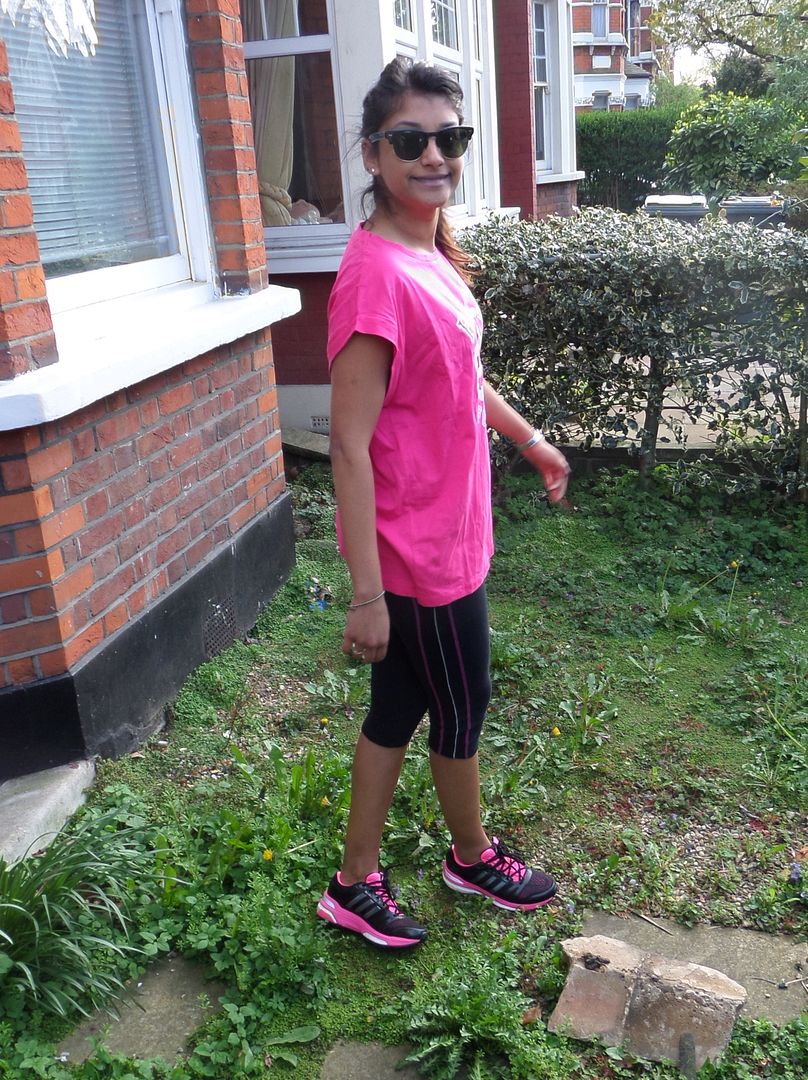 I finally got round to putting on my running shoes this weekend and went for a walk (rather than an actual run - I do know that I won't be wearing sunglasses when I actually run).
I've decided to start my training by finding a 5k route then by power walking through it.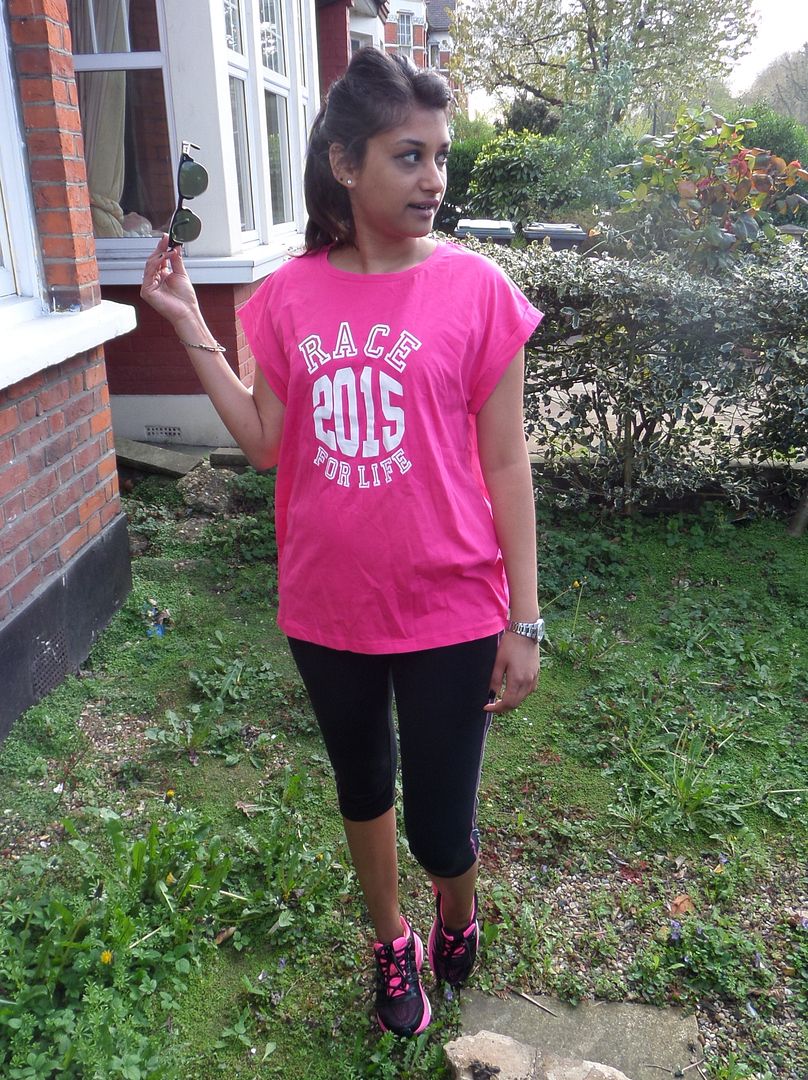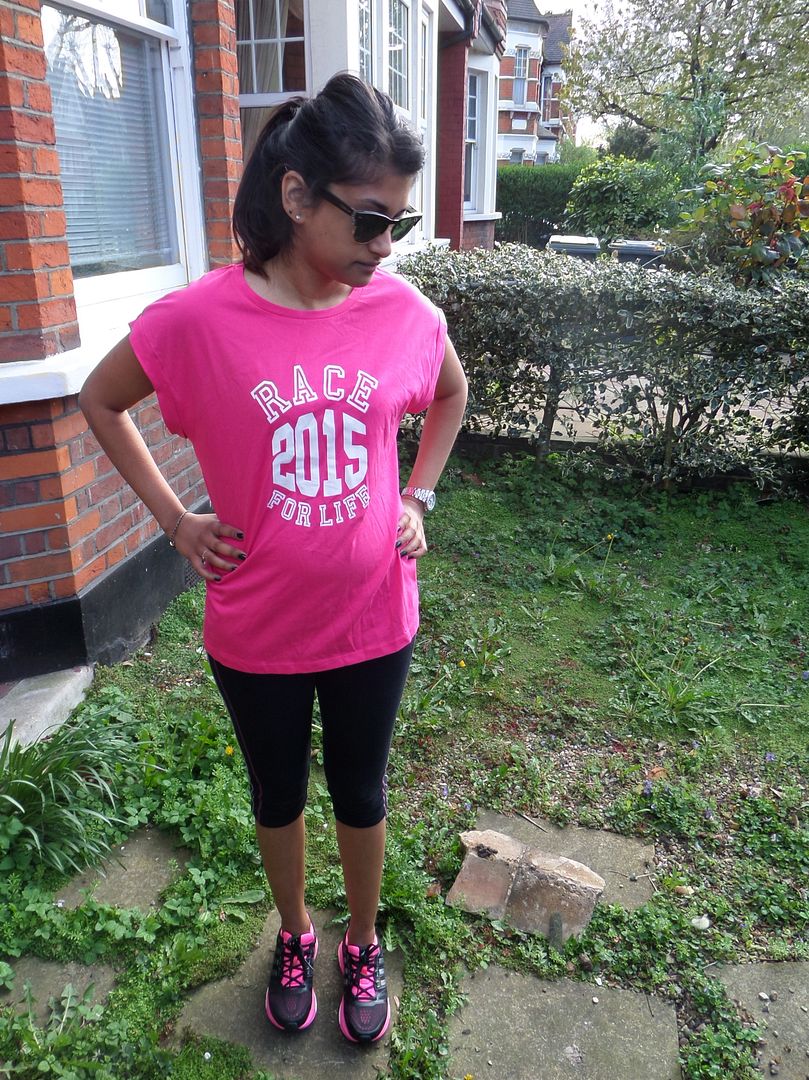 These adidas trainers still need a bit of wearing in, so hopefully they're comfortable enough by the time I move on to jogging or running. I like the pink colour, making them more fun to wear than a standard pair of black or white trainers.
I've not been doing great with my fundraising campaign, but if you do have some spare change, feel free to donate to my
JustGiving page
.
Sherin xx