It has gotten a teensy bit warmer which means I can have a bit more fun with my outfits, rather than just wearing jeans and a jumper - which I have been doing for Every Single Day. So I'm welcoming the chance to wear something new.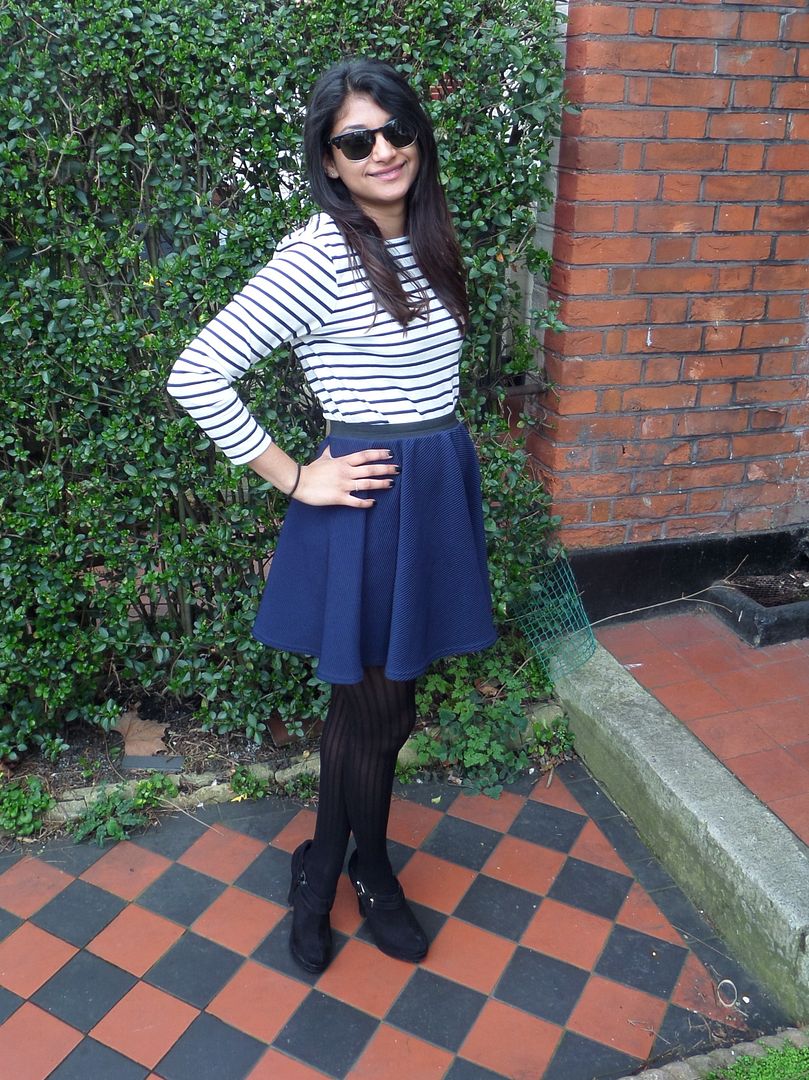 Wearing:
Top - Joules
Skirt - Republic
Shoes - New Look
Tights -
SockShop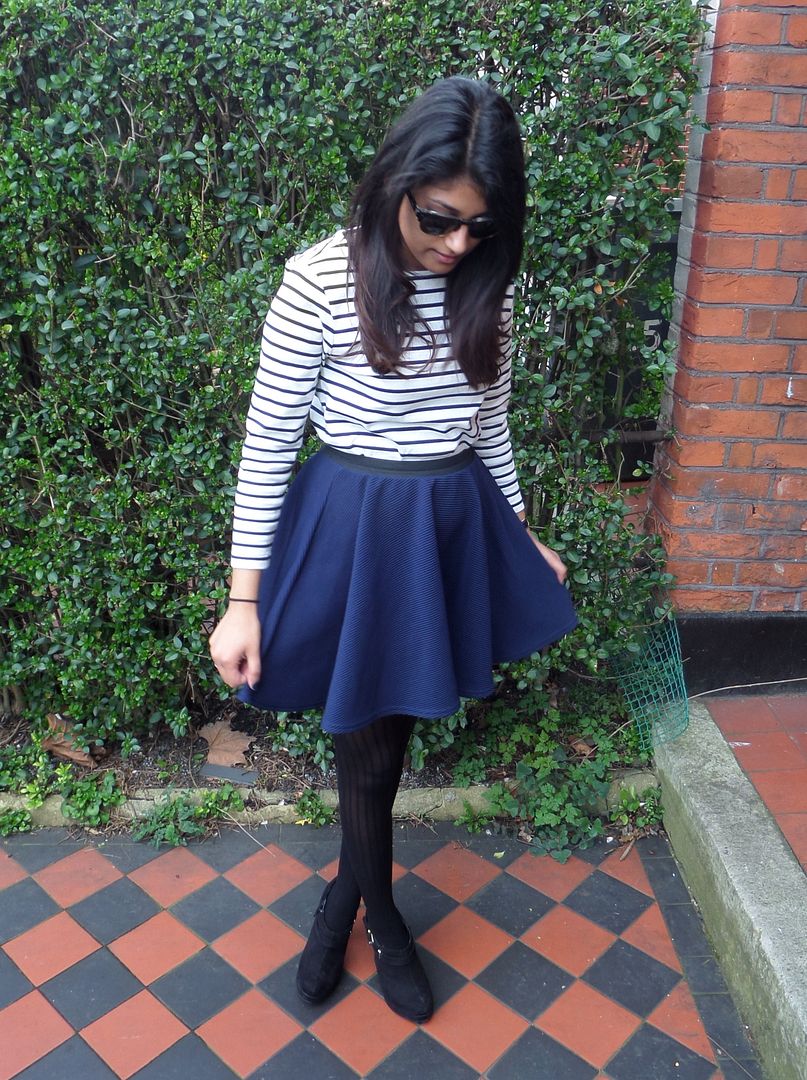 Spring is the perfect time to invest in some tights. It's warm enough not to have denim on, but still a bit too cool for bare legs. That's where SockShop comes in. The site has a wide range of tights that you can wear during this transitional weather.
There's a huge selection from more plain striped ones, like mine, to more bolder and colourful ones. These ones were great quality and lasted a while. I tend to rip my usual tights in the first day of wearing.
I went for a nautical vibe here, with the stripes and navy. This striped top from Joules has become a new favourite of mine. It's comfortable, stylish and warm - a winning combination!
Sherin xx