We've had some lovely weather so far this week and I've massively enjoyed spending my lunches in the park. While it's still not scorching yet, I'm definitely happy to be welcoming the sunshine.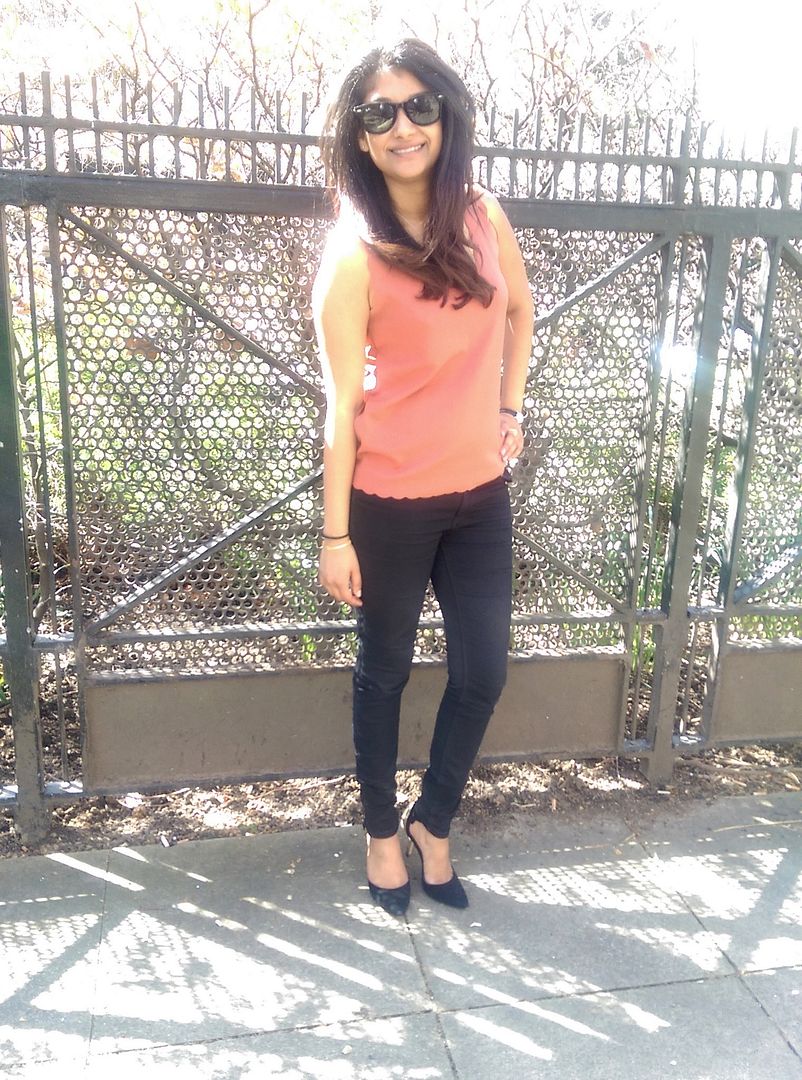 Wearing:
Top - New Look
Jeans - Zara
Heels
- Ravel via House of Fraser
Sunglasses - Ray Bans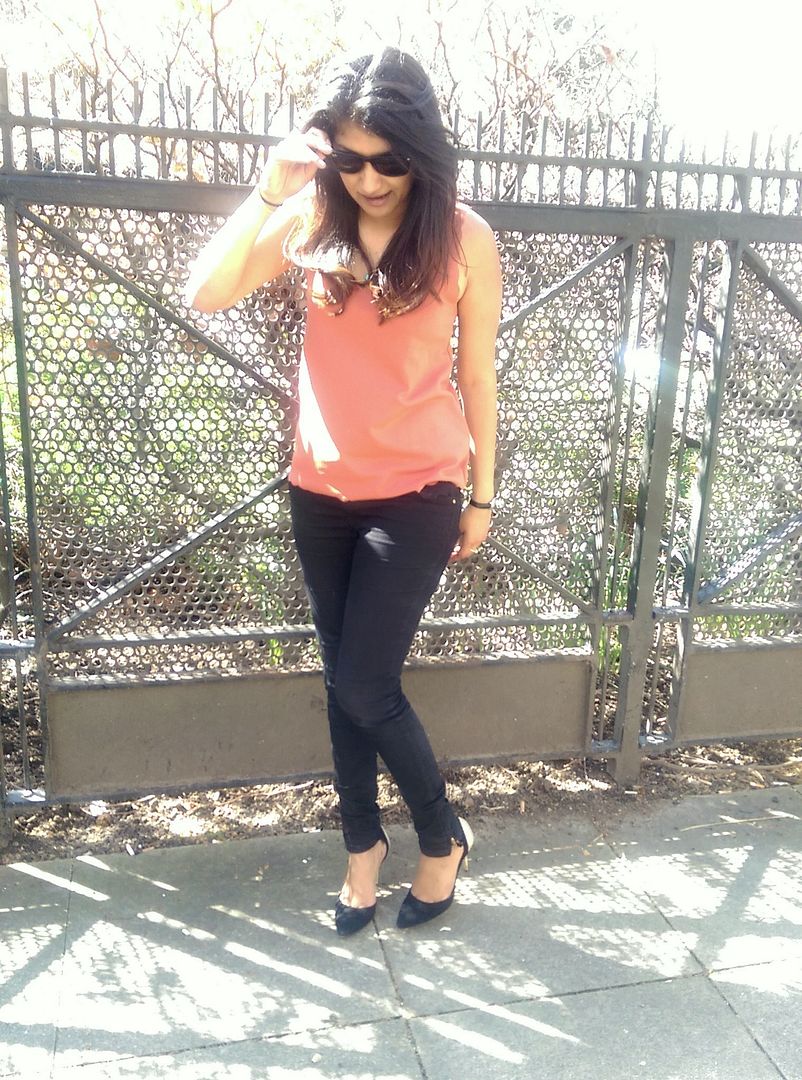 I'm predicting that this top is going to be worn a lot this summer. It's a nice brown colour and has a scalloped neckline, making it more fun to wear. I work so close to Oxford Street that many of my lunch breaks are spent on the high street shopping. And this top was one of my lunch time buys, alongside many others.
I find that I'm a bit more experimental and play a bit more, especially with shoes, once the warmer weather hits. With the departure of wet and slippery roads, and cold weather, my shoes in the summer are a lot more fun.
I love the sparkle at the back of these. They were probably too dressy for work, but I felt like I wanted to make a statement. They're Ravel, from House of Fraser, and are surprisingly comfortable to wear. I had them on all day without even a complaint.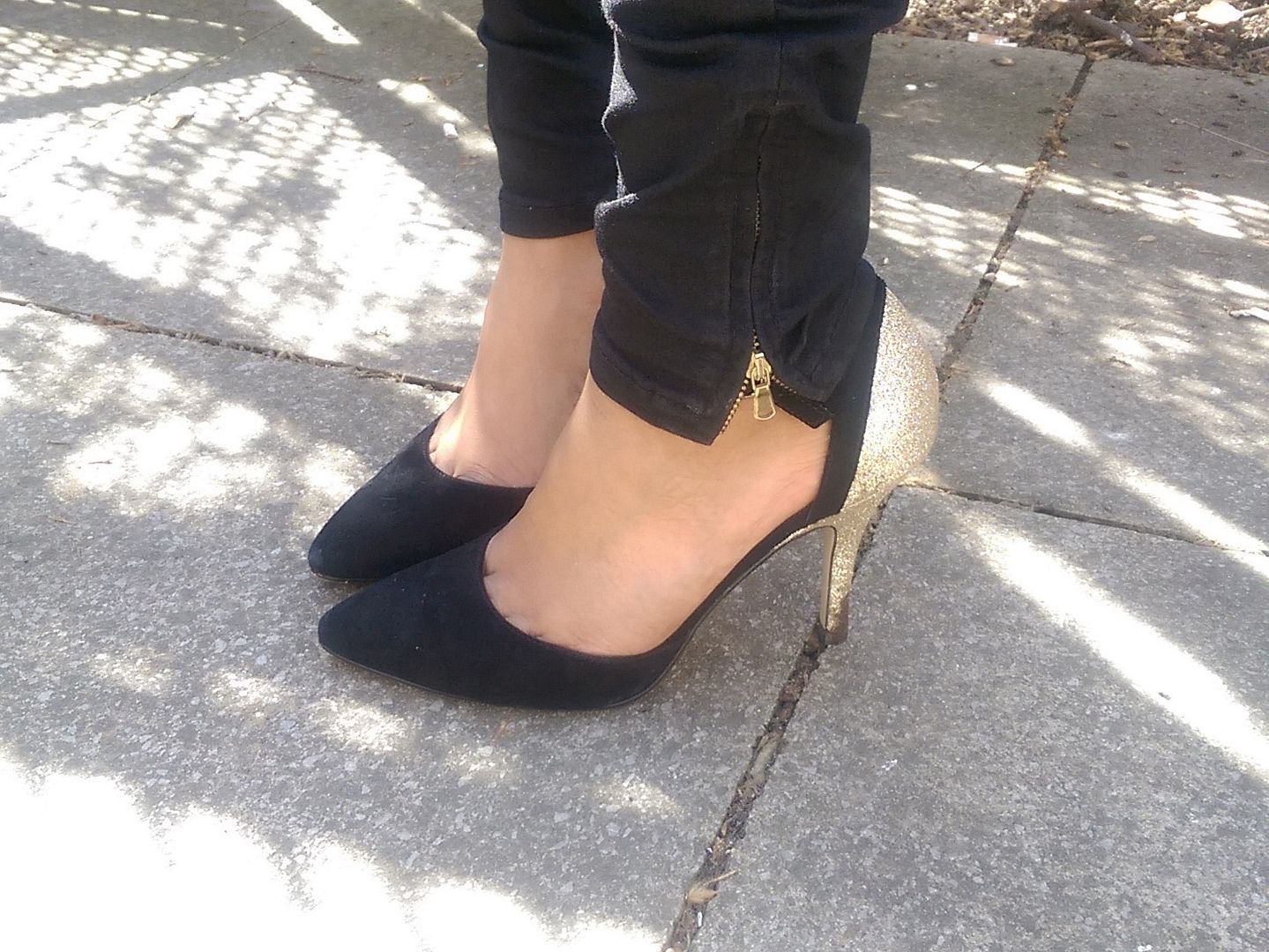 Sherin xx