I'm always a lot more attracted towards darker colours when putting my outfits together. I always feel a lot more comfortable in them for some reason.
Wearing:
Top - Dorothy Perkins
Jeans - Dorothy Perkins
It does seem like I'm a walking Dorothy Perkins billboard these days. There's one near my office, so if I'm in early or I've have a rough morning, I usually run in there for some retail therapy. I never really went in there until I got this job but more of my wardrobe is from there. In fact, I've been known to buy something then change into it when I'm back in the office.
I also recently realised that I am much better in heels than flats. It's cold again so all my
ankle boots
are being worn with full force.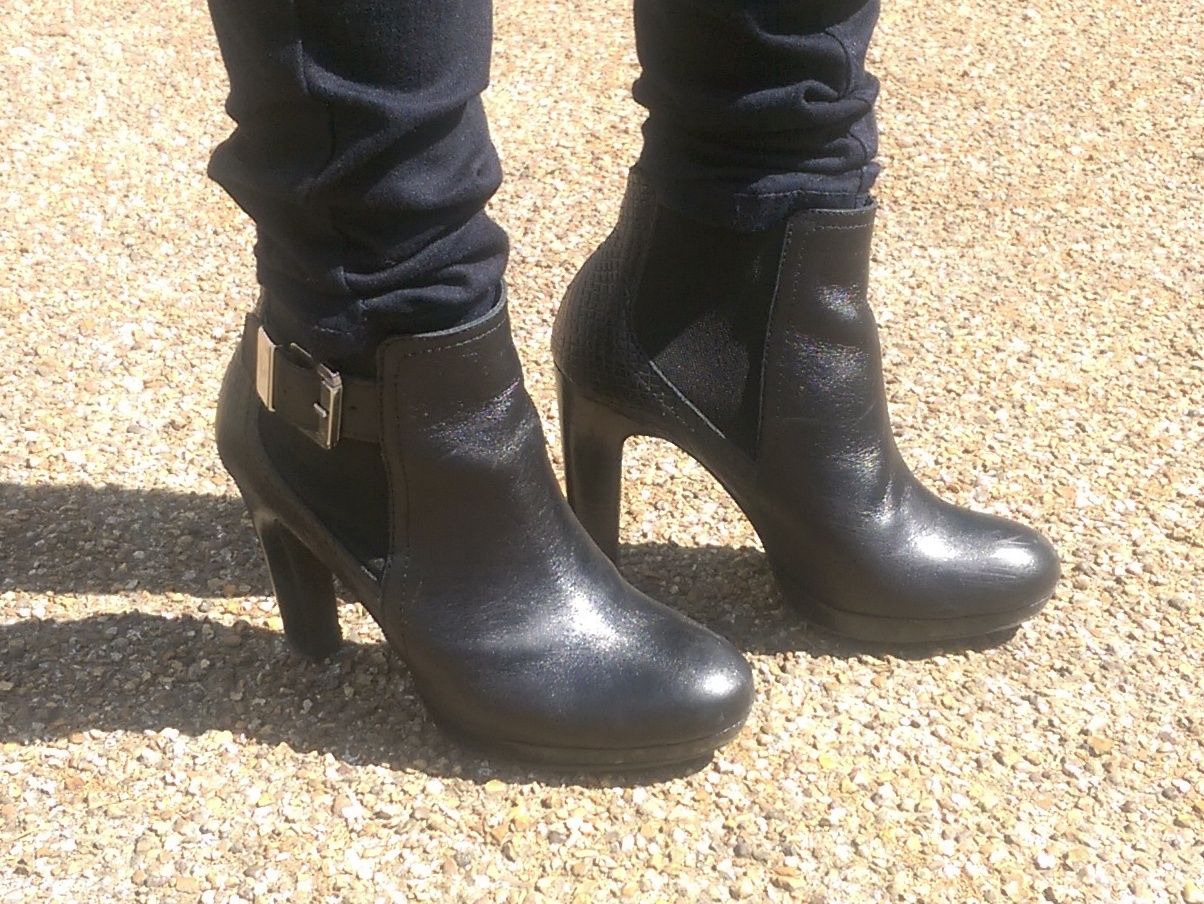 Sherin xx