First proper bare legs of the summer. And oh my, they are slightly pale. It was only warm enough for a few hours of bare legs, but I made the most of it.
Wearing:
Dress - Boohoo
Shoes - New Look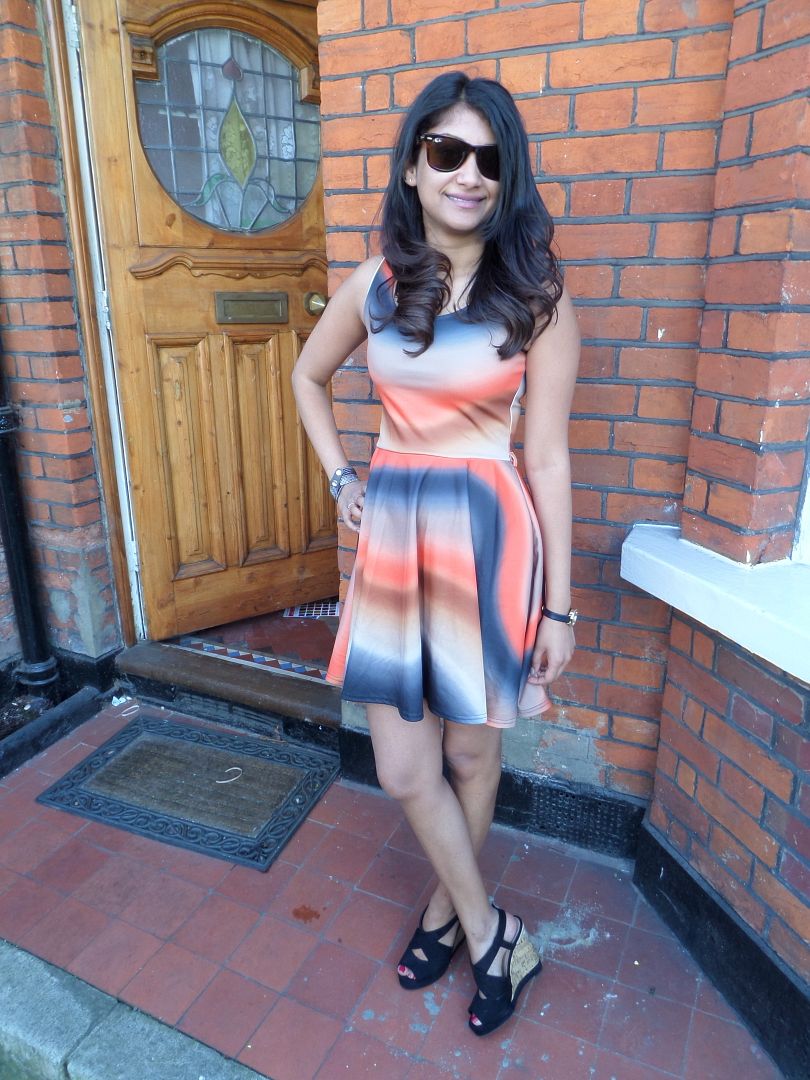 While colour isn't really my thing, I always love wearing this dress. There are so many colours, that it always stands out when I look in my closet.
And it's time to say goodbye to winter boots and hello to cute summer wedges. Ok, maybe it's a bit too early, but I'm getting prepared to take out all my summer shoes. My favourite wedges have yet to make an appearance.
Hope everyone had a great weekend. Mine wasn't as productive as I'd have liked thanks to Netflix. I did shamelessly plan my weekend around the F1 and the Netflix release of Daredevil - which is amazing by the way.
Sherin xx