Only a few more Dubai outfits to be posted, then I'll be back to posting about jeans, jumpers and coats.
Wearing
Dress - Boohoo
Shoes - Pull and Bear
Hat - Accessorise
I definitely miss the sun and the sea, but we are having better weather here in London. I wore this outfit on a particularly warm day in Dubai and switched straight to my swimsuit as soon as the beach pictures were taken. The sequins and sparkles around the neck were definitely too hot despite the glamour.
We then went for a walk around JBR and the Marina, which is a favourite location of mine in Dubai. It's a beautiful walk, with the beach on one side, and amazing shops and restaurants on the other. It's such a relaxing walk and such a great way to just clear your head while taking in some lovely scenes.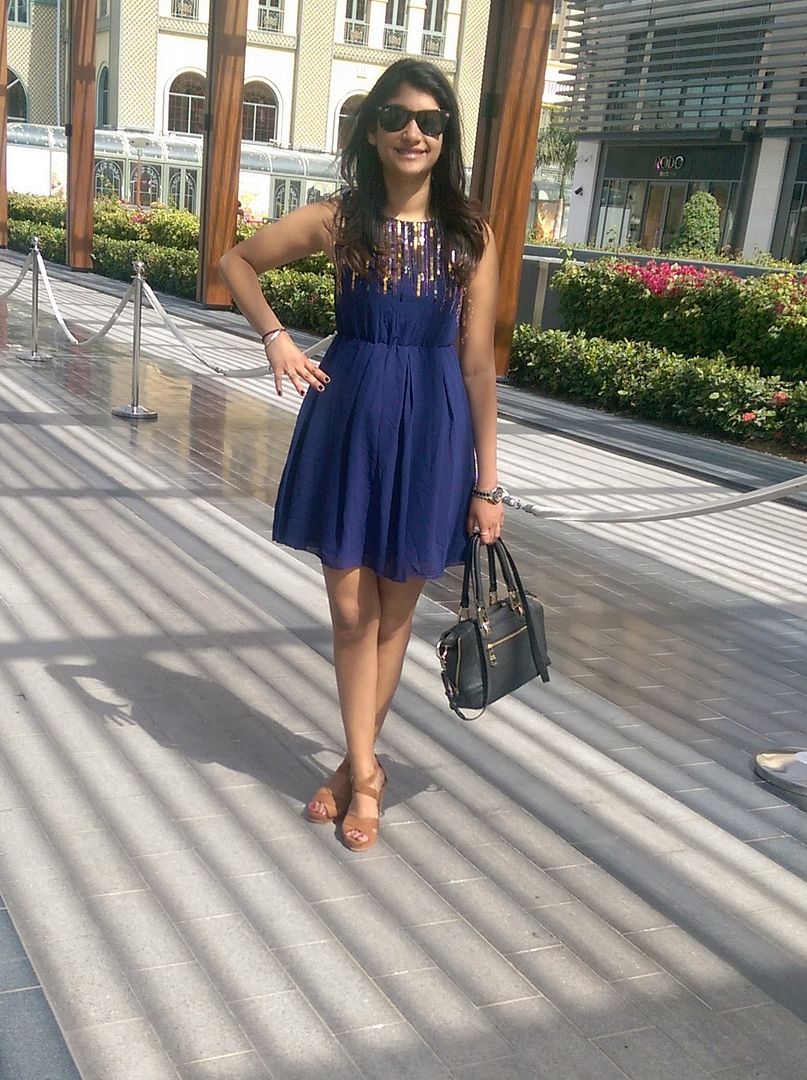 Sherin xx