I love a good girly night out, and I like how they don't all have to be wild. A fun evening doing something different is always a winner in my eyes.
Match.com
recently held a 'girls night which included speaking to their dating expert Kate Taylor about all things dating, then watching Memphis the Musical.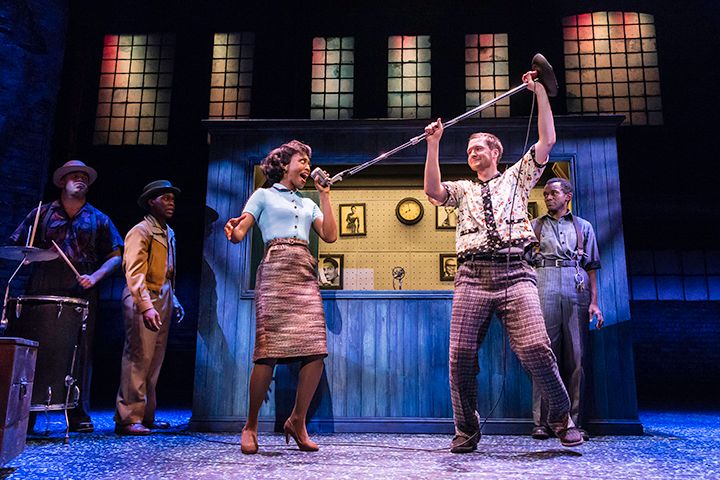 While I only caught the end of the talk, it sounded like it was really useful. It was held in an intimate room and there were about 20 women there, so we could ask questions and get tailored advice.
The show was absolutely brilliant. I haven't been to the theatre in years and forgot how much fun it is to see a live musical show.
Without giving too much away, it's about a radio DJ and a club singer in 1950's Memphis. They embark on a relationship that is frowned upon by society.
The songs were all so catchy and it was such a fun show, that also highlighted some really important issues such as race relations in the 50's. I definitely recommend heading to watch it if you're in London, if it's on near you.
It was a great night out with my girl, Reena, and we both really enjoyed doing something a bit unique on a Monday night.
Thanks match.com for a wonderful evening.
Sherin xx
Show images from the Memphis website