One thing I love about blogging is some of the amazing experiences that I get to take part in, and last week provided one such opportunity.
Wearing
Dress - New Look
Blazer - New Look
Shoes - New Look
New Look invited me on to the red carpet to watch Insurgent at the world premiere, and it was an amazing experience.
My afternoon was spent in the New Look store to pick out an outfit. I spent an hour shopping and got myself a whole new outfit for the evening. The blazer is my favourite. It's brighter than anything I own and I think it'll be fun to wear over the spring and summer.
The dress looks like it'll be a new favourite of mine too. But these shoes! I am in serious love. I saw them when I got to the shoe floor, and they immediately caught my eye. New Look heels are comfortable - and these are no different - and they last a while. So expect to see these in more outfits.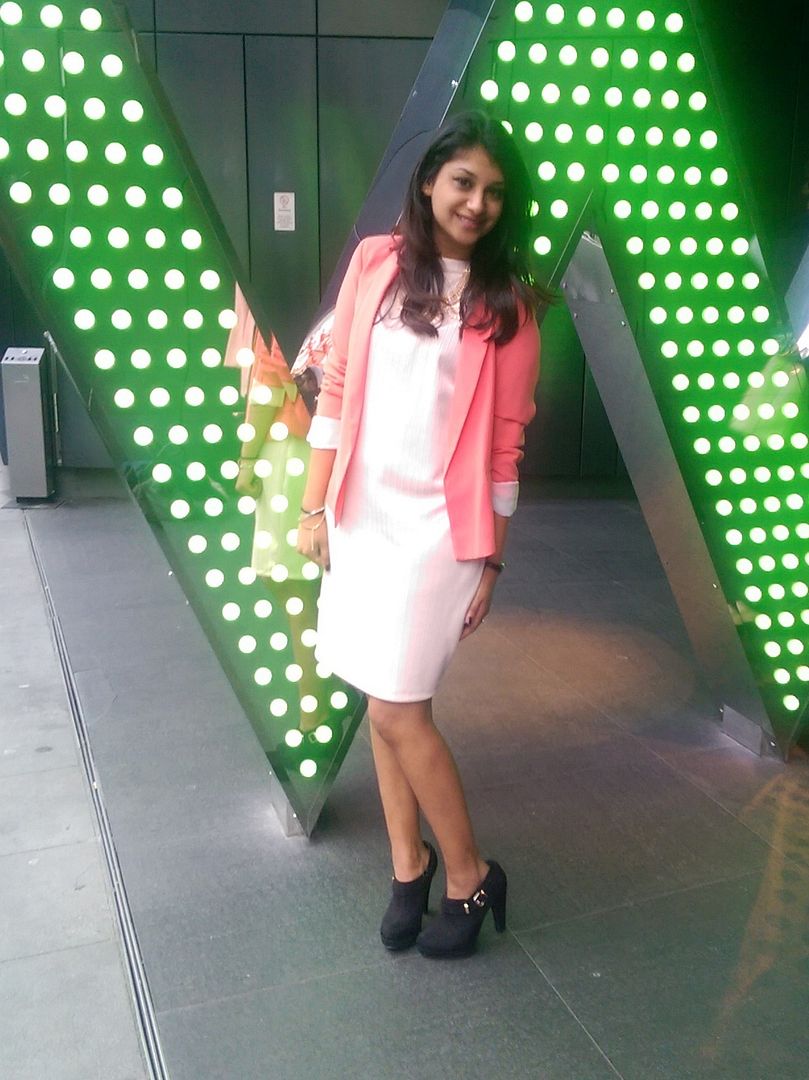 After work, I dressed up and headed to Leicester Square with
Megan
, and we proceeded to walk the red carpet, before watching the Insurgent film with the stars. Shailene Woods and Theo James were there and it was quite nice being so close to these stars. On a side note, Theo James is HOT.
While I never saw Divergent, I really enjoyed Insurgent. It was well acted and kept me on the edge of my seat. Kate Winslet was in it too and she was absolutely incredible.
Sherin xx