I'm sadly no longer in Dubai. I flew back this weekend and would still much rather be in the warmth and on the beach. I still have loads of outfit pictures which I'll be sharing over the next few weeks.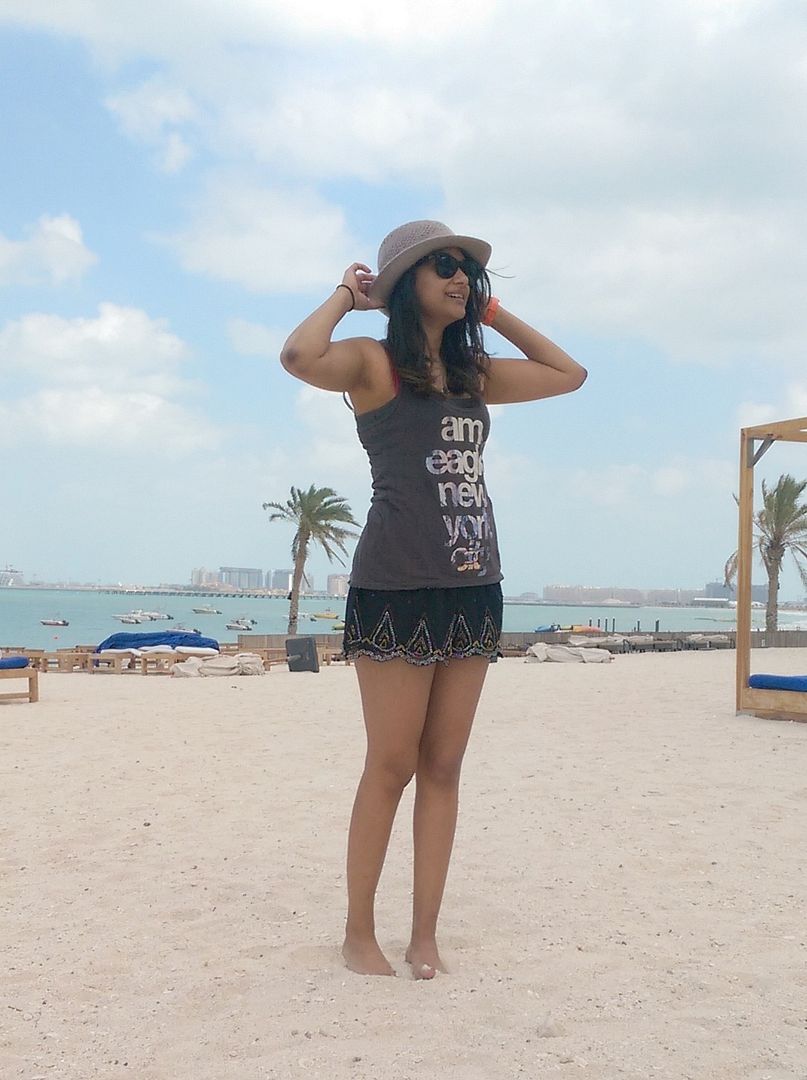 Wearing:
Top - American Eagle
Shorts - Boohoo
Hat - Accessorize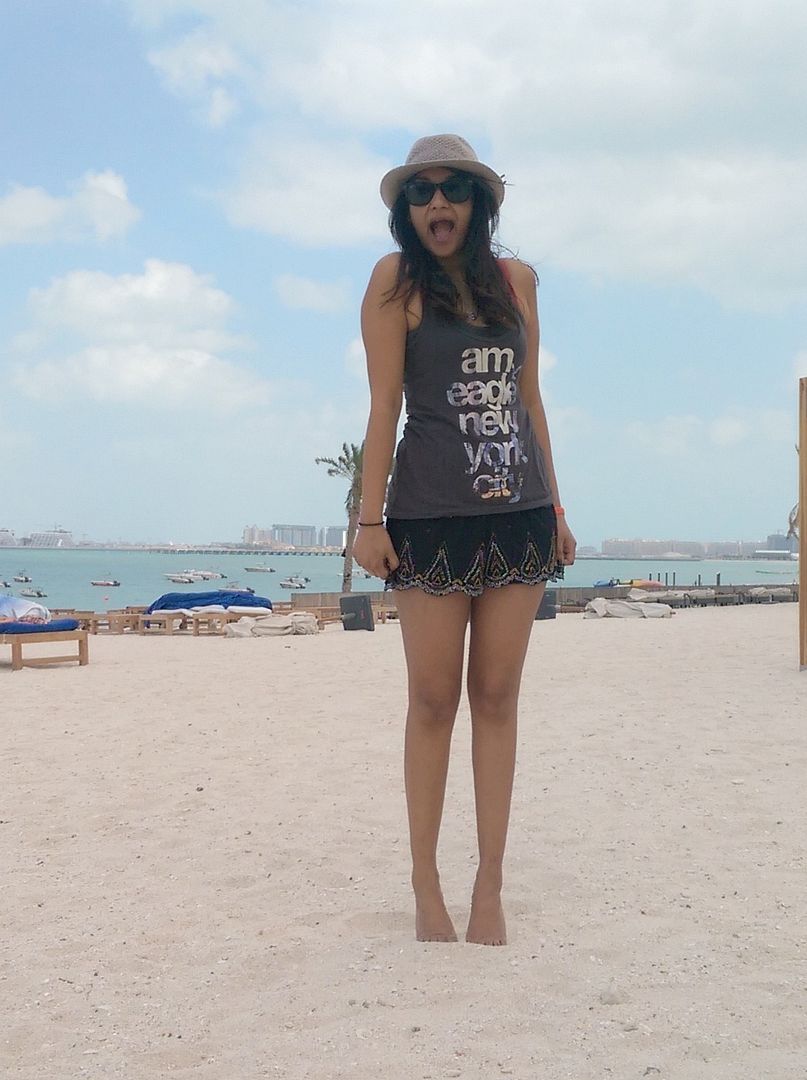 A lot of my beach outfits were pretty similar. It was too hot to make too much of an effort. I just put on my shorts and tank and lay on the beach with my kindle.
These shorts (which I also have in grey) are my go-to shorts for any holiday. They so lightweight and comfortable to wear, that they always make it to my suitcase.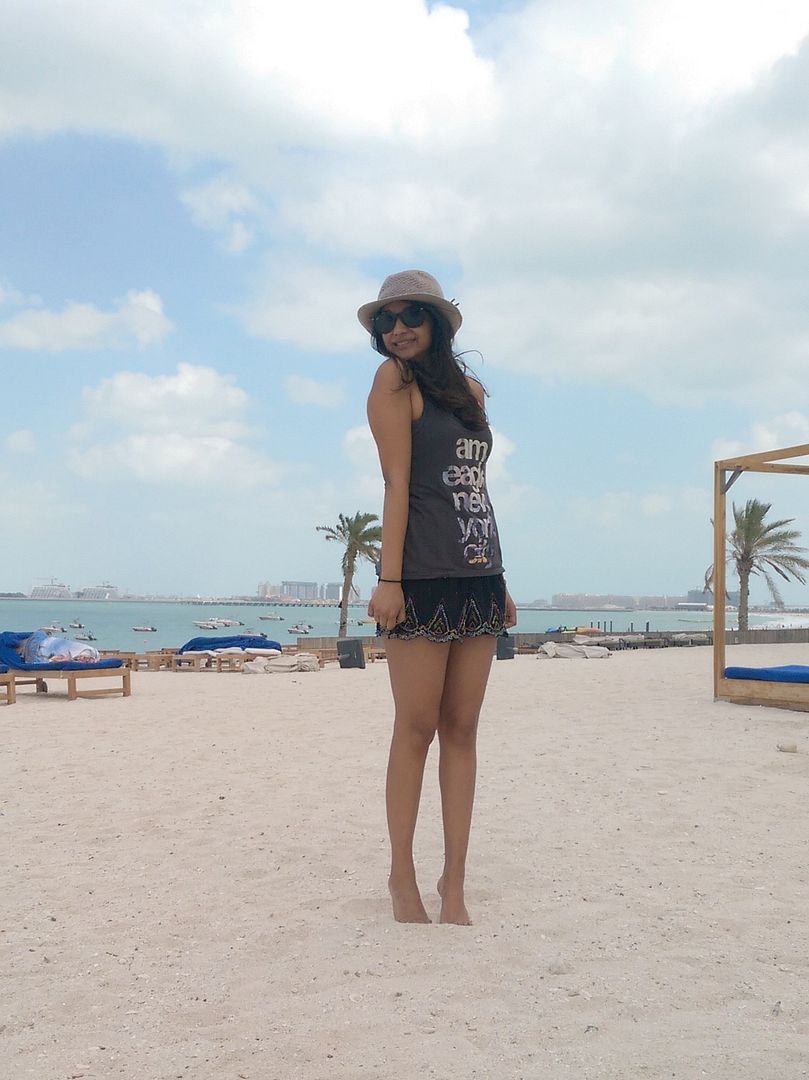 Sherin xx