Breakfast is my ultimate favourite meal of the day, followed very closely by brunch. So I love grabbing a glass of orange juice and eating the likes of fruit, croissants and eggs in a chilled environment.
Wearing
Dress - Boohoo
Shoes - Paprika
One of my favourite meals while I was out in Dubai was Reform, which is based in 'The Lakes'. I love a good Brit pub, and this was exactly that, but in the sun. It has such a nice and welcoming feel to it - the kind you get from your favourite local pub or hang out, but it is also family friendly and full of great food. It was pretty much a slice of home.
It has a great chilled out vibe, and it's so easy to just sit there for hours, which is what we did. It has a pool at the front and an outdoor cinema so it's just so relaxing and comfortable.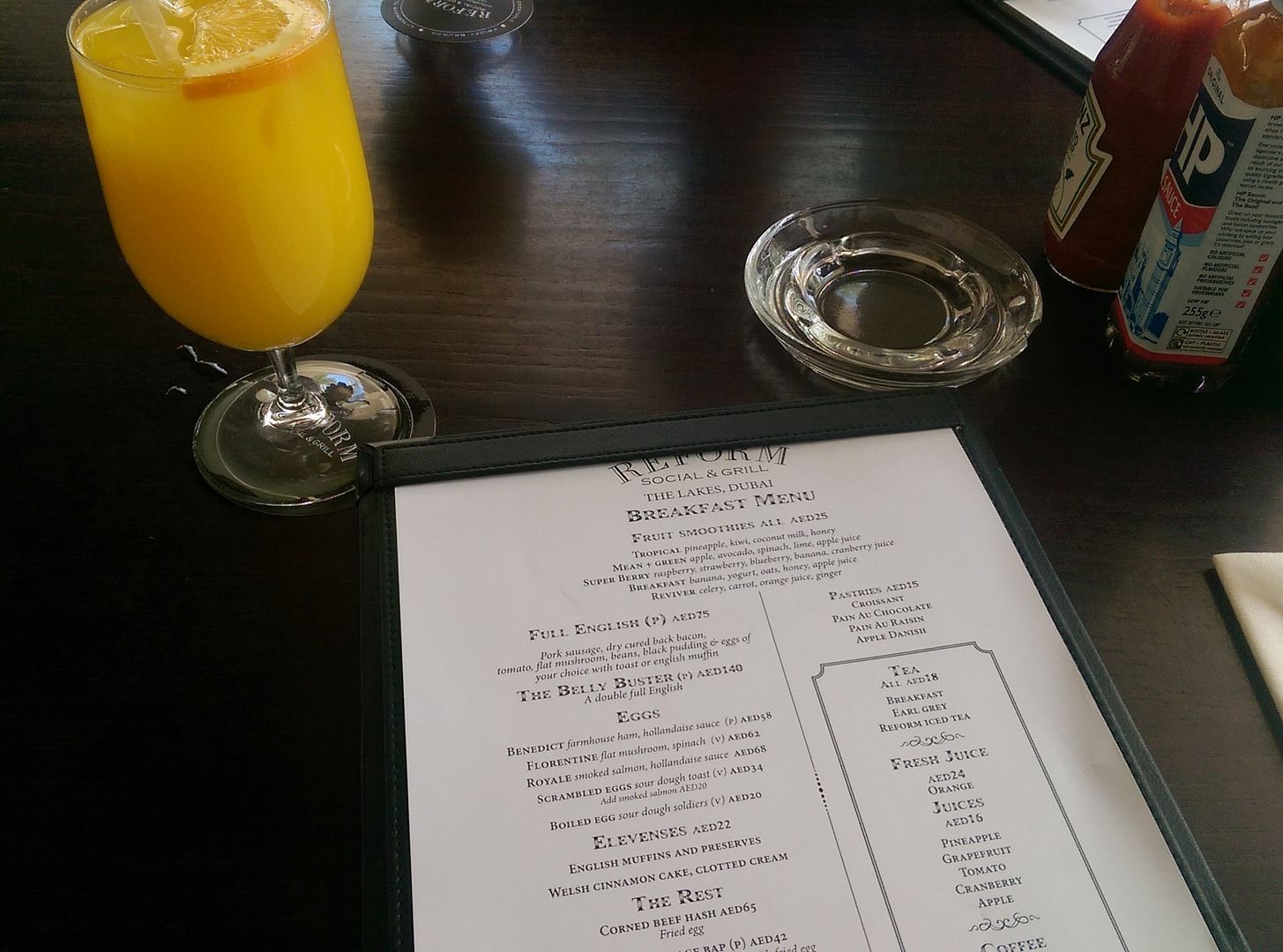 We obviously had to pick eggs: florentine and scrambled.
Scrambled eggs are one of my eggs of choice, but it's so hard to get them right. When I find a place that does them right, I am massively impressed, and Reform is a place that did them right. They weren't too cooked or weren't too runny, and went perfectly with the sour dough bread.
The food was delicious and Reform is a great little hang out hidden in Dubai. Definitely worth a trip if you're around and feel yourself missing home. I only wish I was hungry enough to try some of the other food that was available. I was having a nosey at what other people were ordering and it all looked fabulously scrumptious.
It was such a nice day so I opted for a dress, and new shoes that I only got the day before from Paprika - one of the local shoe brands. I need it to be summer or at least less cold, so that I can start wearing these wedges here in London.
Sherin xx