It's no secret that I absolutely can't stand the winter months, and winter fashion is particularly a struggle of mine. I struggle particularly with coats. I'll get one at the beginning of winter and then just wear it to death.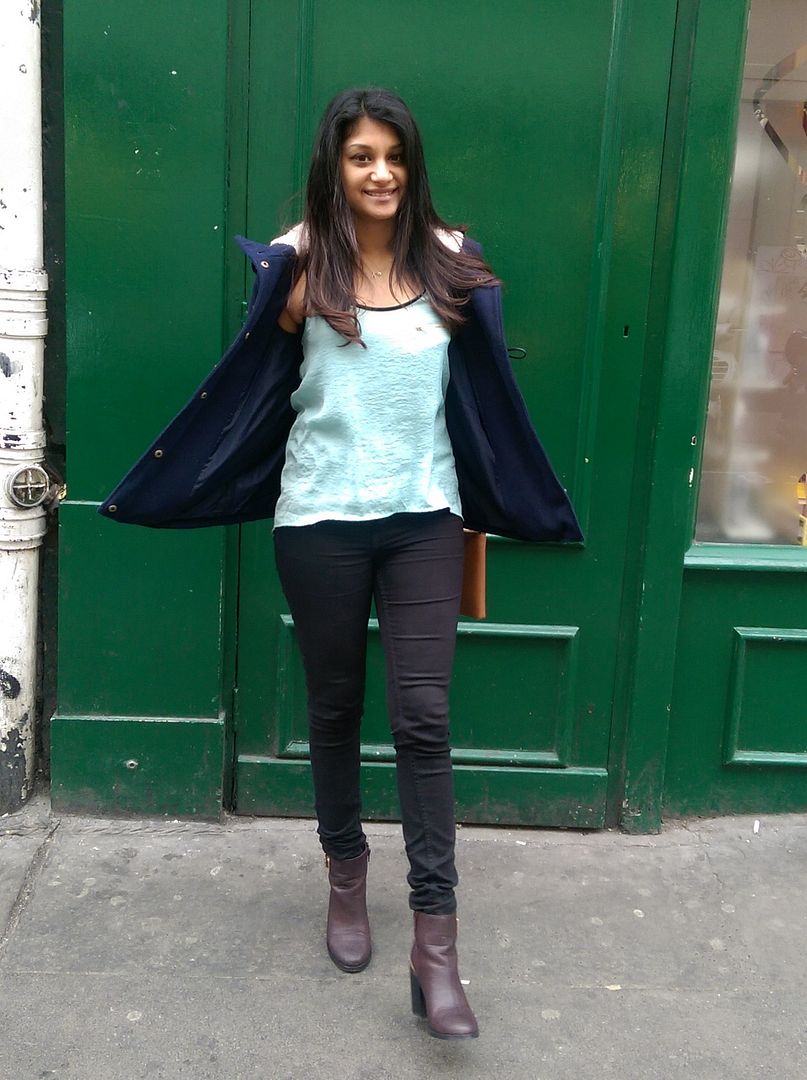 Wearing
Coat - Pull and Bear
Top - Mango
Jeans - H & M
Shoes - Kurt Geiger
This Pull and Bear one is probably one of the only ones I've really liked in recent years. It's definitely a bit worse for wear though - from all the club and bar floors I've abandoned it on these last few months - but it's still going strong.
I just really can't wait for summer though. I want to show off all my pretty tops and feel like I need to abandon my jeans for a few months.
Also, looking at these pictures - I am well overdue a hair cut.
Sherin xx