I am so happy to be out of London for the week and somewhere remotely warm. While it's not scorching, the weather is still beautiful to lounge at the beach with a good book (I chose to re-read Catch-22 for the 100th time this holiday).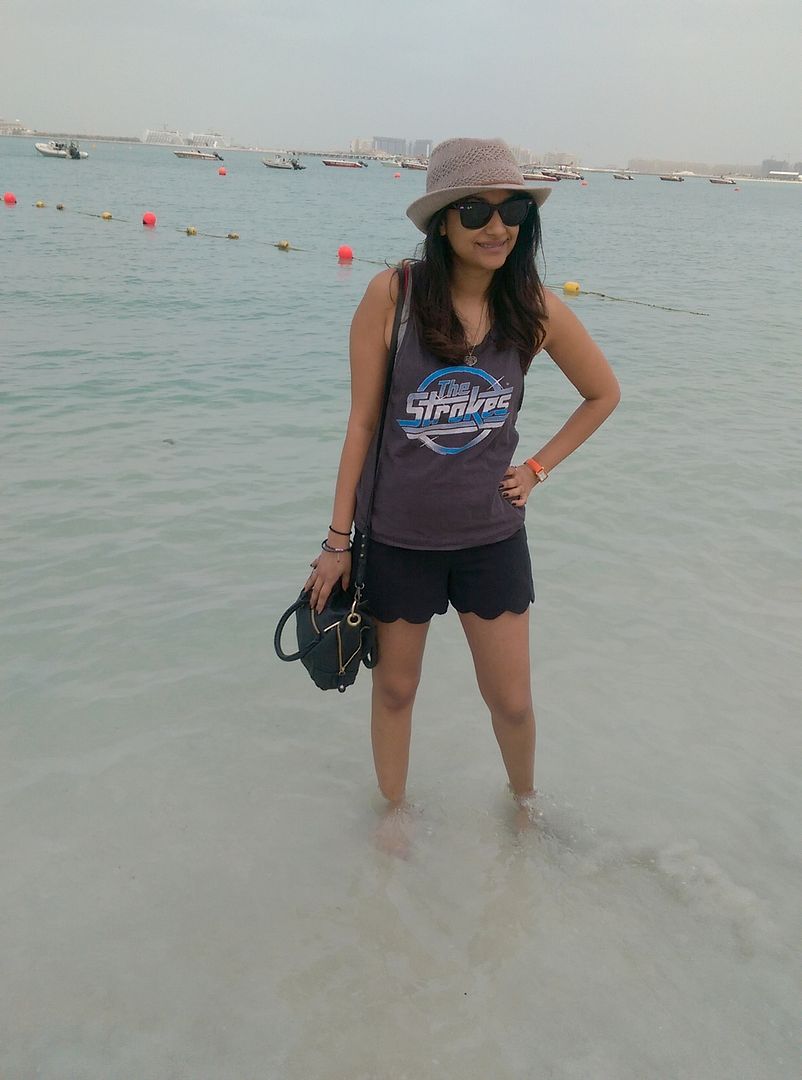 Wearing:
Hat - Accessorize
The Strokes Tank - ASOS
Shorts - Dorothy Perkins
Sunglasses - Ray Bans
Bag - Steve Madden
I picked this hat up from the airport right before we were due to take off. I was meaning to get a hat that would last me all the summer holidays I have planned this year (there are quite a few) but had no idea what it would look like. I spotted this one while delayed at the airport and and it's definitely been worn quite a bit this holiday so far. Hopefully it'll last the next couple of months.
Sherin xx