I haven't had an evening walk in ages, even though it's one of my favourite things to do. It's far too cold in London at the moment to do that, but the temperature is pretty much perfect for this in Dubai.
Wearing:
Top - Zara
Jeans - Warehouse
Shoes - Pull and Bear
Our hotel is right next to JBR, which is a well known area in Dubai. There is a wonderful promenade there, right next to the beach. There are loads of restaurants, coffee shops and designer stores around the area so it's an absolutely lovely little walk to have. Not to mention watching all the super cars that drive past adds to the fun.
It did get slightly chillier as the evening went on, hence my hoody. But I couldn't resist this picture next to the sax playing frog.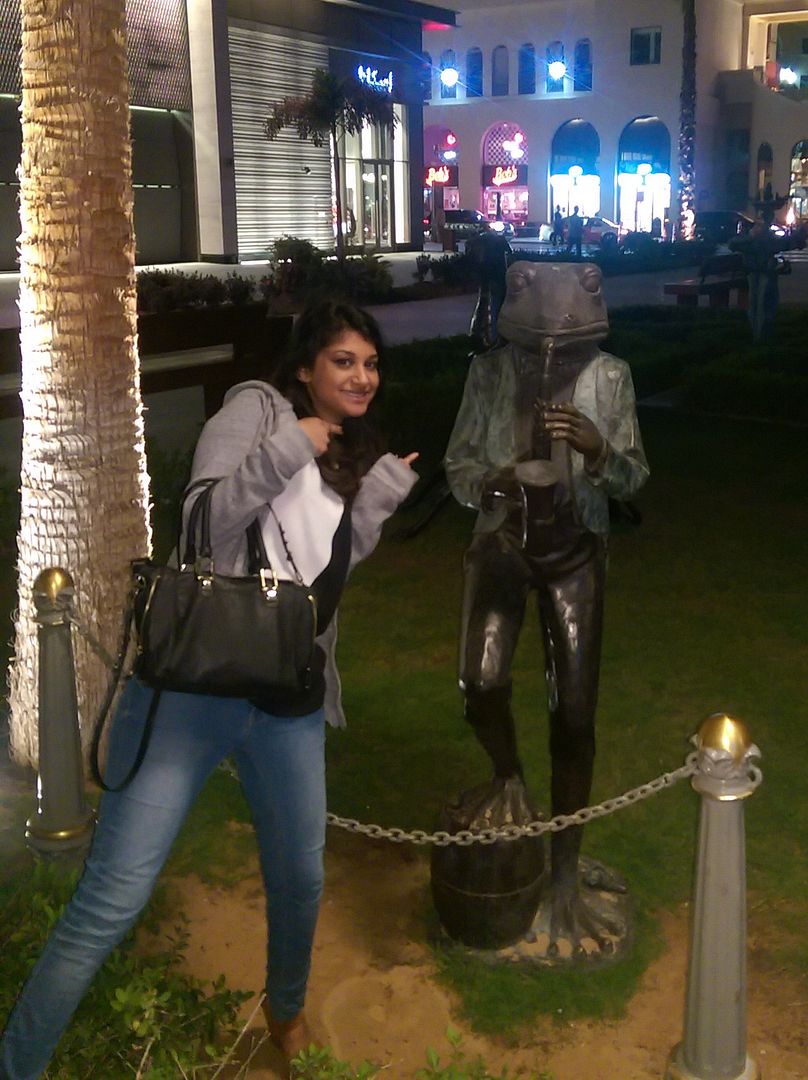 Sherin xx