So here it is, the first outfit of 2015, and the return of my normal posting schedule. We're lucky to have a birthday in early January in our family so we're able to continue celebrations for a bit longer.
Wearing:
Top - Zara
Jeans - Paige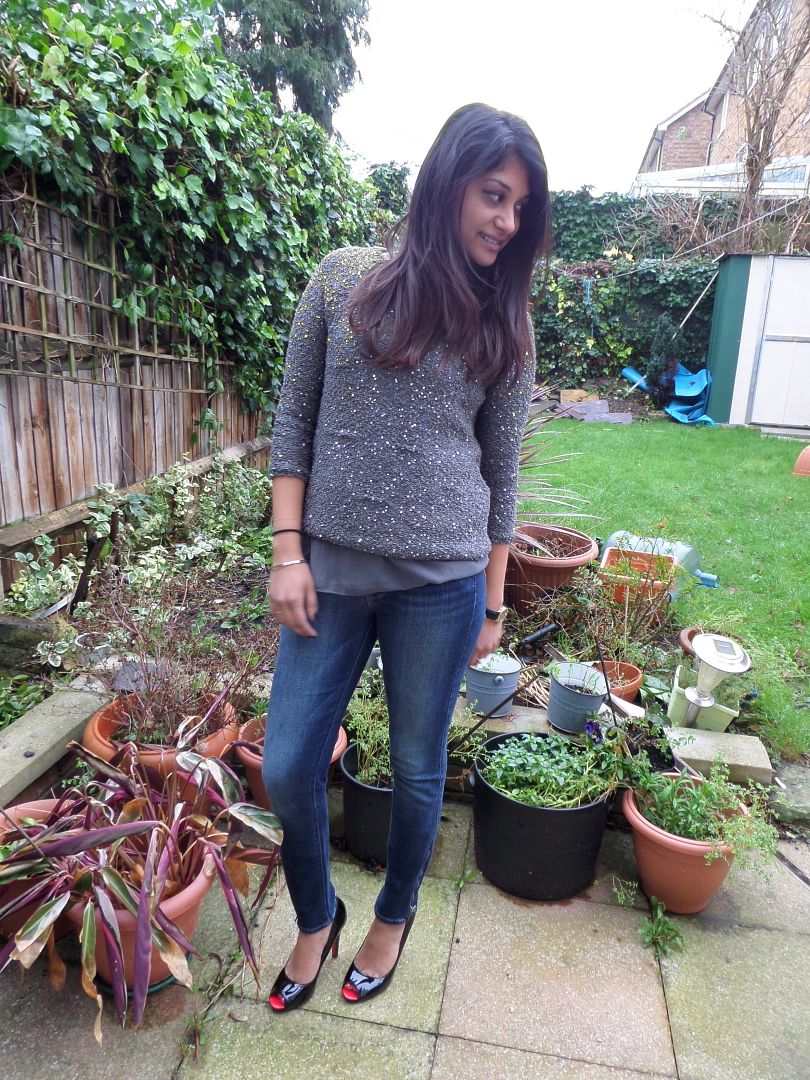 I wore this to my cousins 2nd birthday this weekend and felt the need for a bit of sparkle amidst all the rain and gloomy weather. I actually hadn't dressed up properly in a while. I only really went out once during the winter break, and spent most of my time with Netflix (Marco Polo mainly) and a lot of TV. So it definitely felt a bit weird having to make an effort.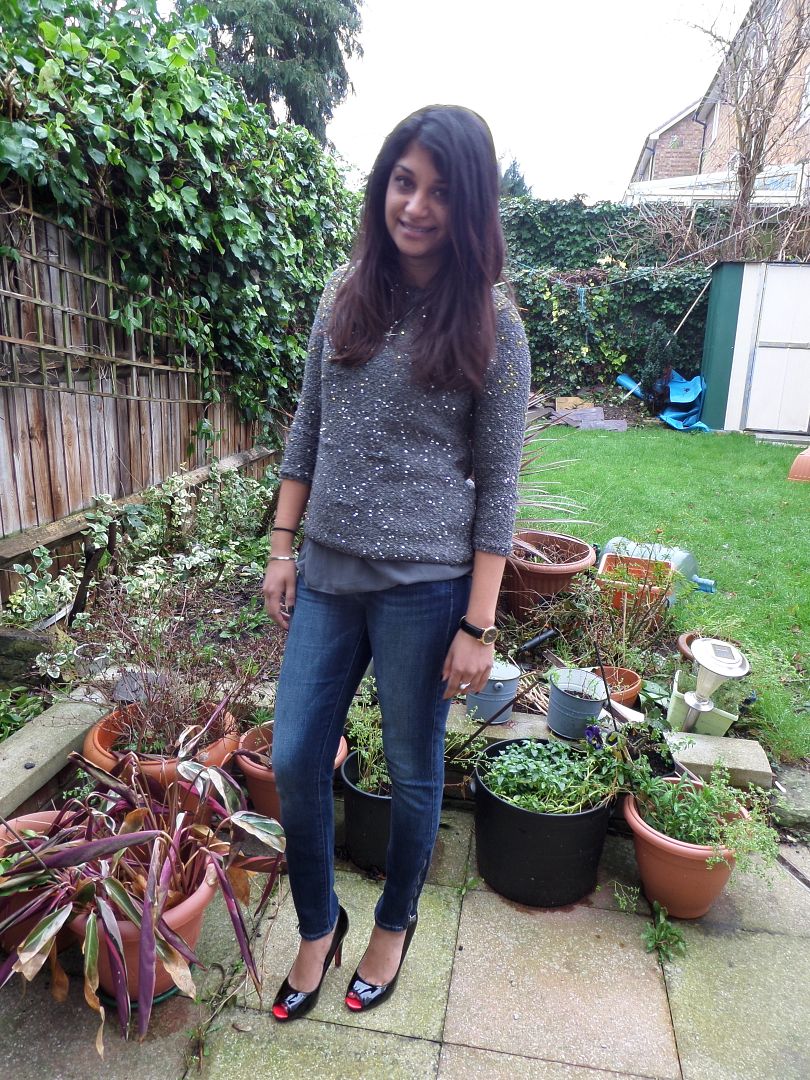 I got this sequenced top years ago and have very rarely worn it. It was a bit itchy at first, but now that I'm used to it, I'm aiming to wear it a lot more.
Same goes for
these gorgeous heels
. I've been stuck in boots lately, so it felt nice knowing that I can still walk around in heels.
Sherin xx