It's been a long couple of weeks, so spending the day with my favourite two things - bubbles and chocolate - was exactly what I needed.
Firstly, I got to try out the new Toblerone. It's one of my all time favourite chocolates and the new packaging is out in time for Valentine's Day. Aptly named 'You're my Number One', it is less chunky and comes in a triangle shape. It still has the same great taste!
There is also a 'To My Love' bar, perfect for couples to share (or eat it all for yourself if you're like me).
Both are out on the 2nd February 2015, so keep an eye open.
I also headed out for Afternoon Tea courtesy of Echo Falls. Mainly known as a wine brand, they've branched out and created a Zero Alcohol Sparking Infusion. It contains no alcohol, perfect for anyone on a health kick. It contains fermented grape juice and green tea infusion - and the combination is so delicious. It's strong and sweet, and has a refreshing taste.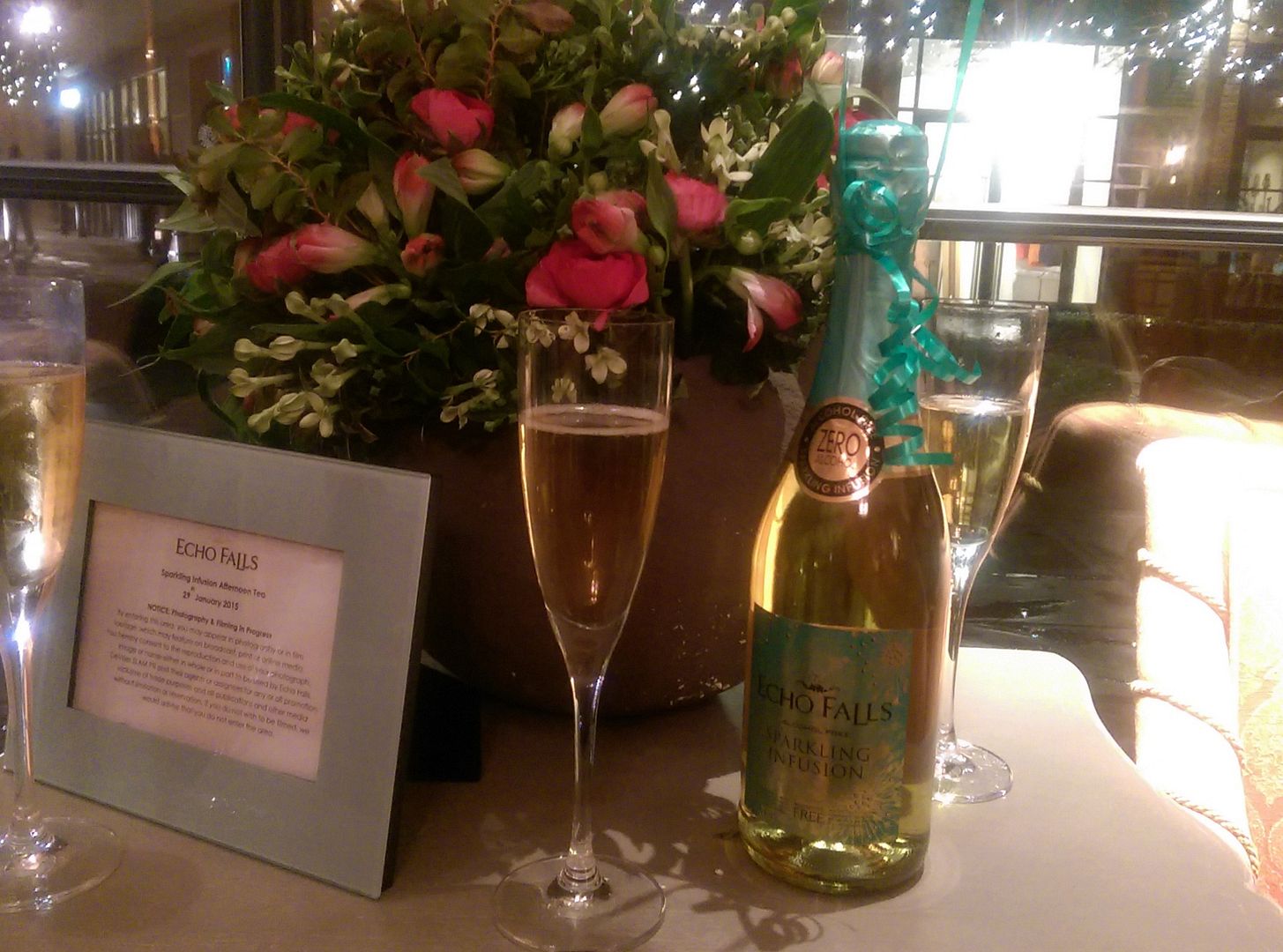 Also, each glass is just 26 calories - so perfect if you've been over indulging recently - like I have. It's a great alternative to alcohol and other fizzy drinks to have and the gorgeous bottle will look great on any bar or shelf.
Sherin xx